Ceiling fans don't usually have the best reputation, it's true. But when you live anywhere with a warmer climate, ceiling fans are a MUST for most of us, especially in bedrooms! I am pretty opinionated about my ceiling fans though and thought I'd share my tips and some of my tried and true favorite fans here today.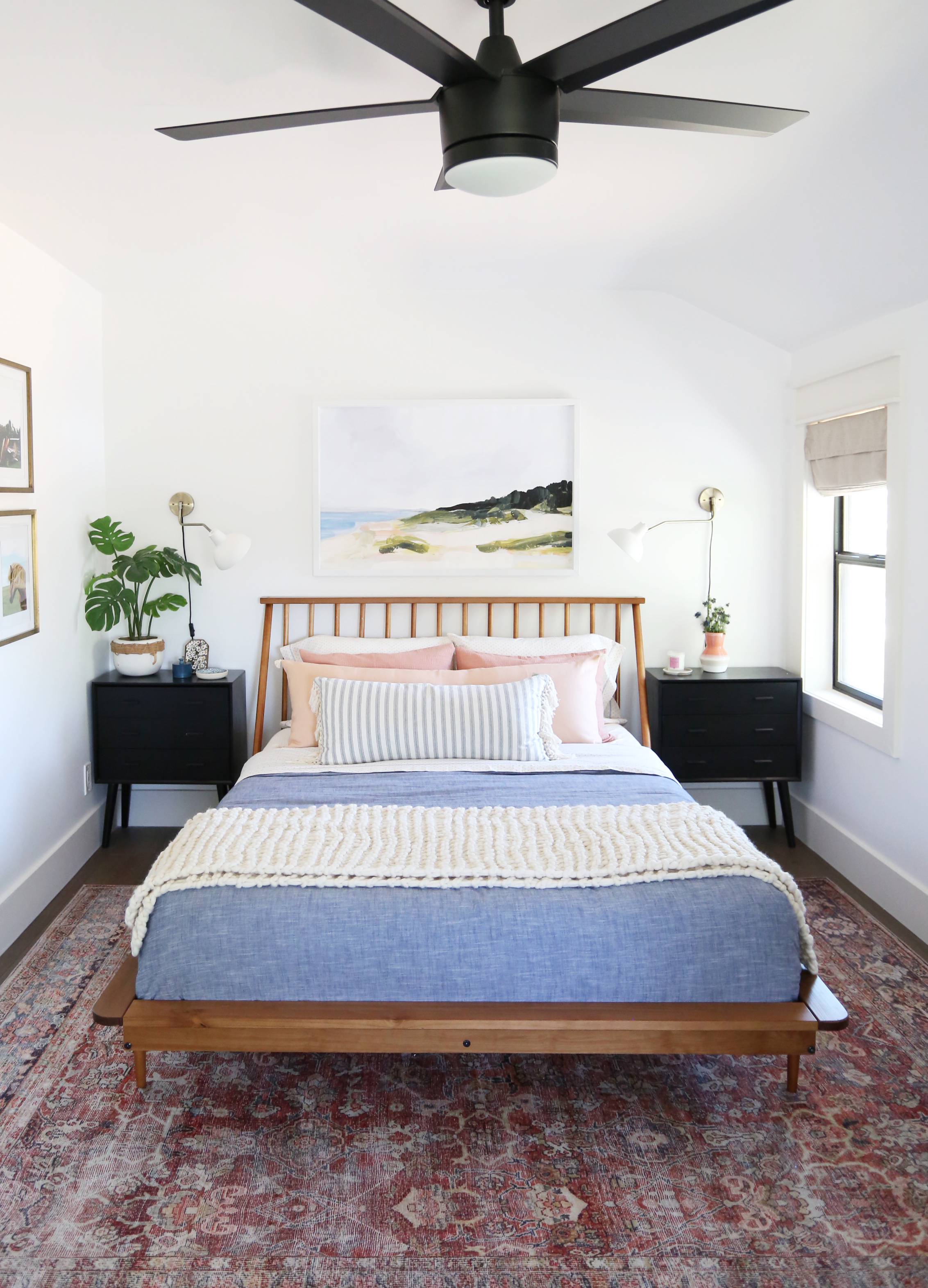 Click here to see the Evergreen Teen Room Reveal!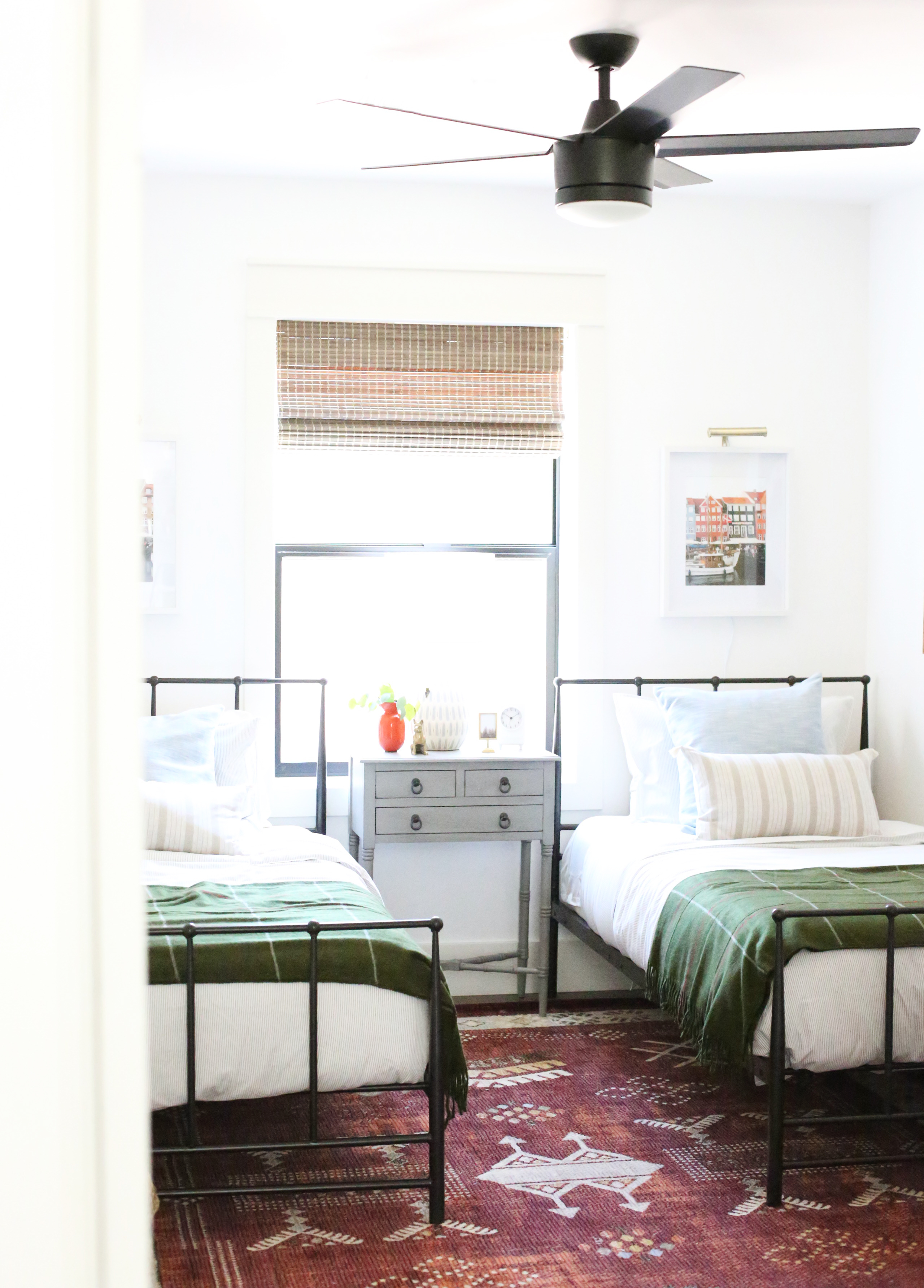 Click here to see more of the Evergreen Kids' Room Reveal!
My rules for choosing ceiling fans are pretty straight-forward:
Simple is best. I like the style of my fan to swing more modern and sleek and rather than ornate and eye-catching. I also prefer blades that are more linear than curved.
If you have can lights, choose a fan without a light kit.
If your ceilings are shorter than 8′, I would not install a ceiling fan and would just keep a portable fan on a dresser or nightstand (this one is great!). Most ceiling fans have a total drop of at least 14″ and you really don't want your under-fan clearance to be too far below 7′. In general, you're going to want to pay very close attention to the measurement of the drop/fan height if your ceilings are not soaring!
If your ceilings are shorter than 8'6″, consider using a white fan to visually blend into the ceiling (assuming your ceilings are white). Otherwise, you might want to choose a finish that matches your door hardware finish and/or window color.
If spaces are open to each other, I think it's a good idea for fans to match exactly. I usually end up picking one style and finish for an entire house.
Work with an electrician to properly install your fan! No one likes a wobbly fan!

1  //  2  //  3  //  4  //  5  //  6  //  7  //  8  //  9
10  //  11  //  12  //  13  //  14  //  15  //  16  //  17
18  //  19  //  20  //  21  //  22  //  23  //  24