Our guest room has not really made an appearance on the blog yet because it had gone the way of most guest rooms and was filled with all the left overs. Any of the furniture that wasn't needed or wanted in the rest of the house somehow ended up in here before.
We're going to have some guests for the holidays though and it was time to finally get that room in order, so I was really excited when Target invited me to pick a couple of pieces from their holiday line to spruce things up. We took out some of the furniture that just wasn't working and added in a few cozy, neutral pieces to warm up the room and make it feel more seasonally appropriate. It was a fun and easy switch up!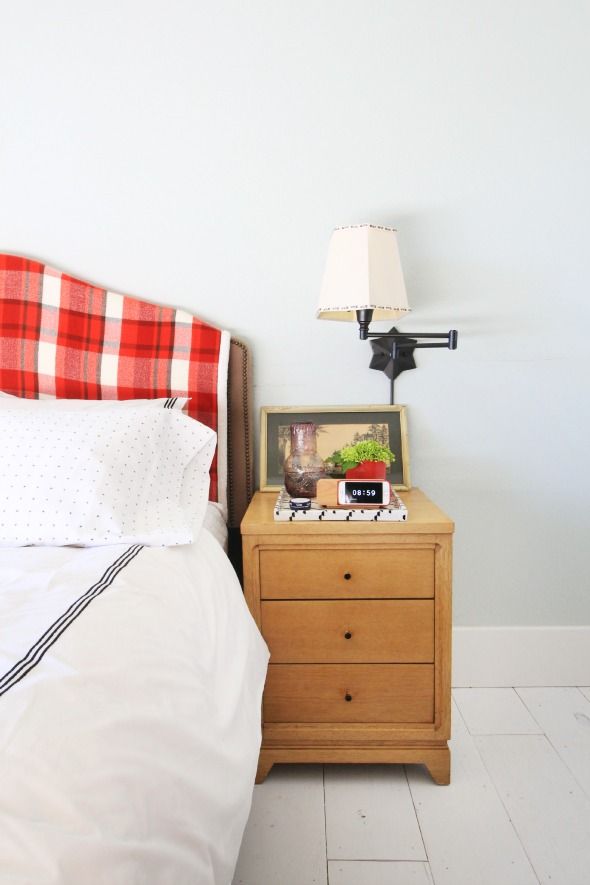 Some of my favorite updates are with the bedding. We draped this red plaid flannel over the old headboard for a fun pop of color and pattern against the rest of the white bedding. The white faux fur throw at the foot of the bed is such a pretty textural addition too.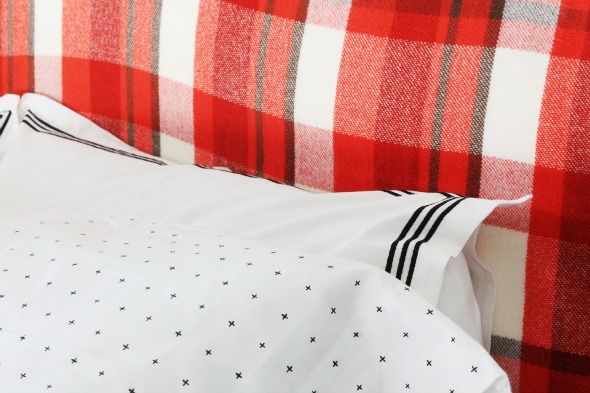 The duvet is old but the sheets are new from Target and they're adorable. I'd run to Target and grab a set if I were you – it seems like these have been flying off the shelves, and for good reason!
Nate Berkus has some cute holiday stuff right now too – this sweet black and gold star tray and the most amazing-smelling candle had to come home with me!
This little geode bookend is from Target too. I love how the bright pop of blue balances all the Christmas-y colors in the room. And I think the blue looks pretty with the wall color, which is Benjamin Moore's Horizon.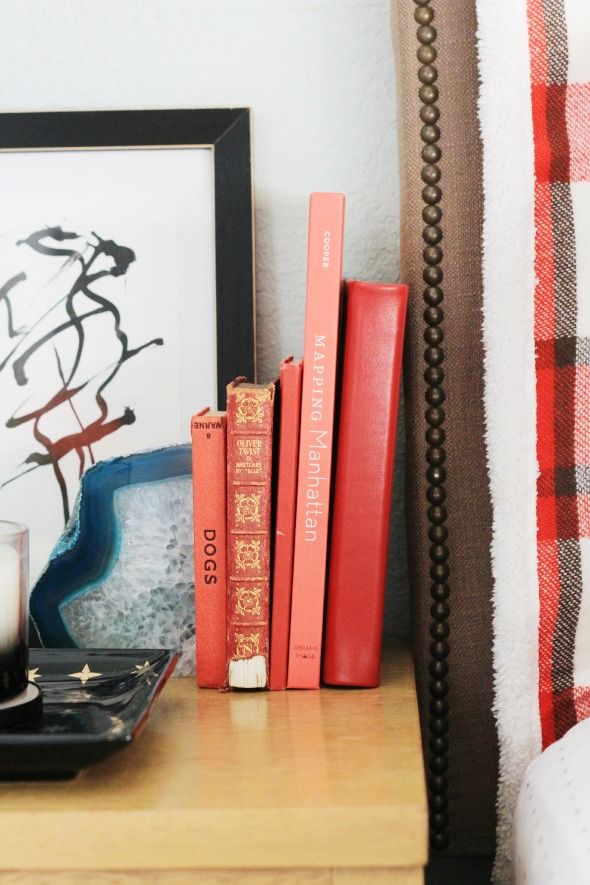 The vintage lucite desk got an upgrade with this little tufted bench. I love the brass x base and the pretty linen upholstery!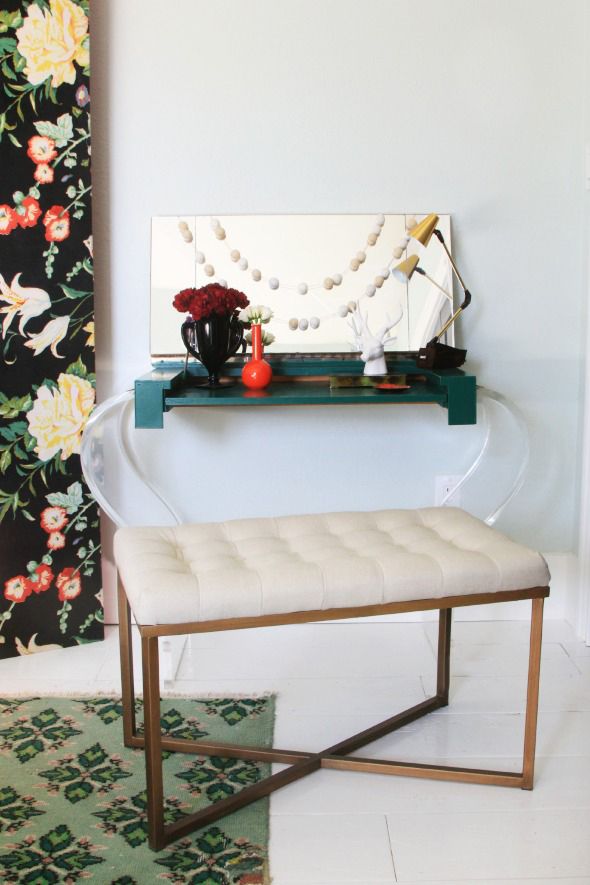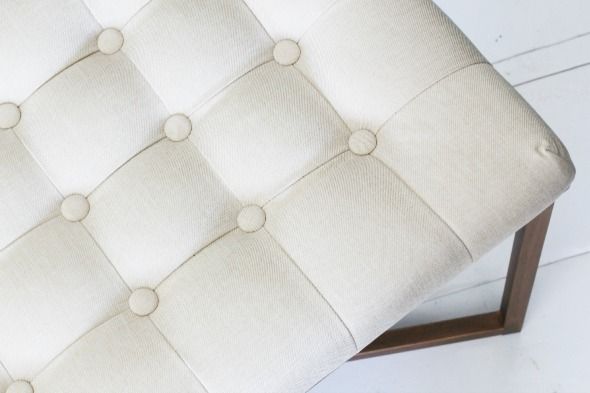 And how cute is the little porcelain stag head? I think it would make for a great ring holder, but how pretty would a pair be on a mantel? The matte finish is really gorgeous in person.
On the other side of the closets sits this old campaign dresser that we cleaned up and painted white.
It's a perfect place for a little potted Christmas tree that we planted in this cute gold bowl (are bowls-as-planters becoming my signature move? I love the look!). These little brass lions are actually place card holders, but they double as photo holders too. Maybe a holiday card or two will make their way up here?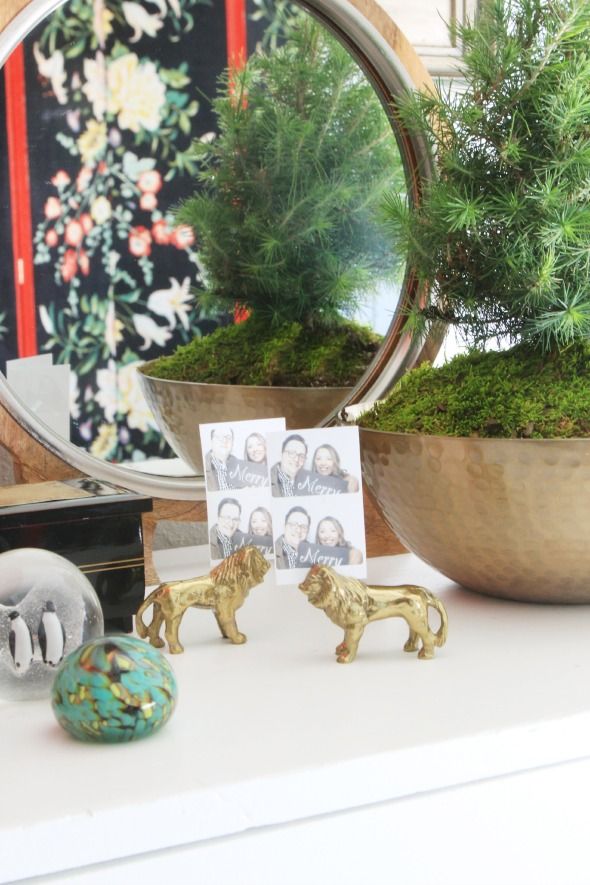 The hammered silver side table is awesome. It's a little larger than you'd expect for a cocktail table, which I like. I might move this one downstairs somewhere. My love affair with brass is still going strong, but I am really into mixing metals these days. It feels like a breath of fresh air to have some nickel and even bronze finishes thrown in with all the brass.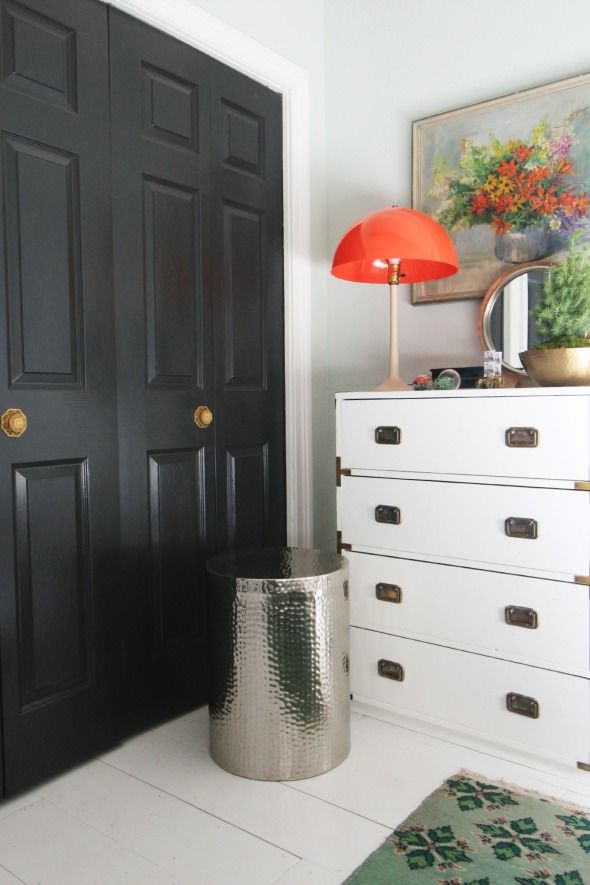 Now that the guest room has been spruced up, it's time to get more organized with my holiday decorating for the rest of the house. I seriously can't wrap my mind around the fact that Thanksgiving is next week. Yikes!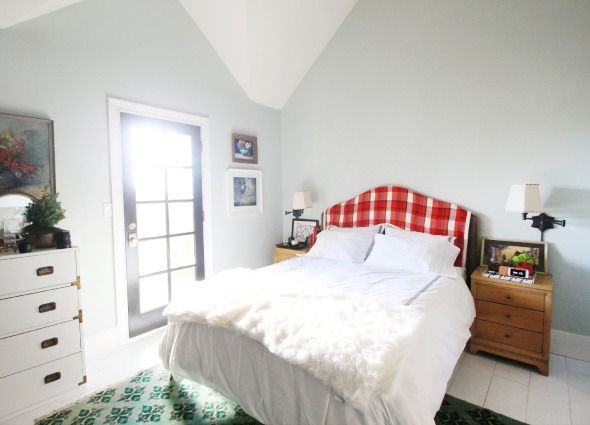 I definitely needed this little styling exercise to get me in the holiday spirit, but I'm feeling it now. Plus, it was only 45 degrees out this morning when I took the girls to school. Practically arctic for Arizona! :)
This post is sponsored by Target. Shop Home Décor for modern luxury made easy.