I've always been drawn to shots of bright, clear sky blue in kid's spaces. Here are a few of my favorite rooms: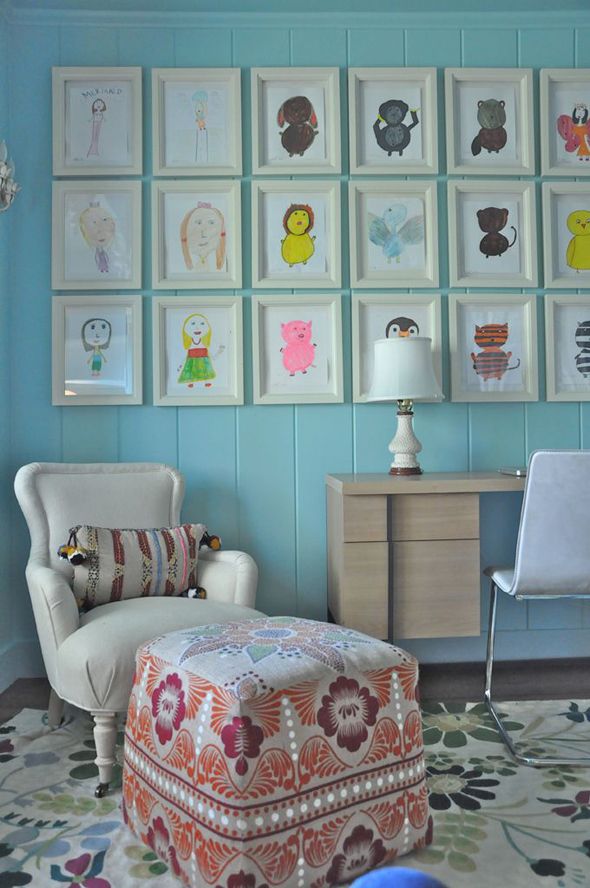 Velvet and Linen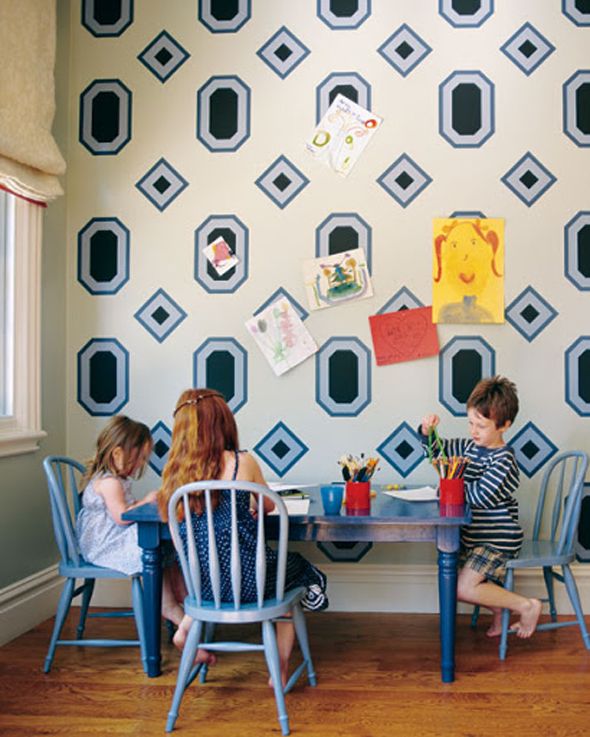 Martha Stewart Living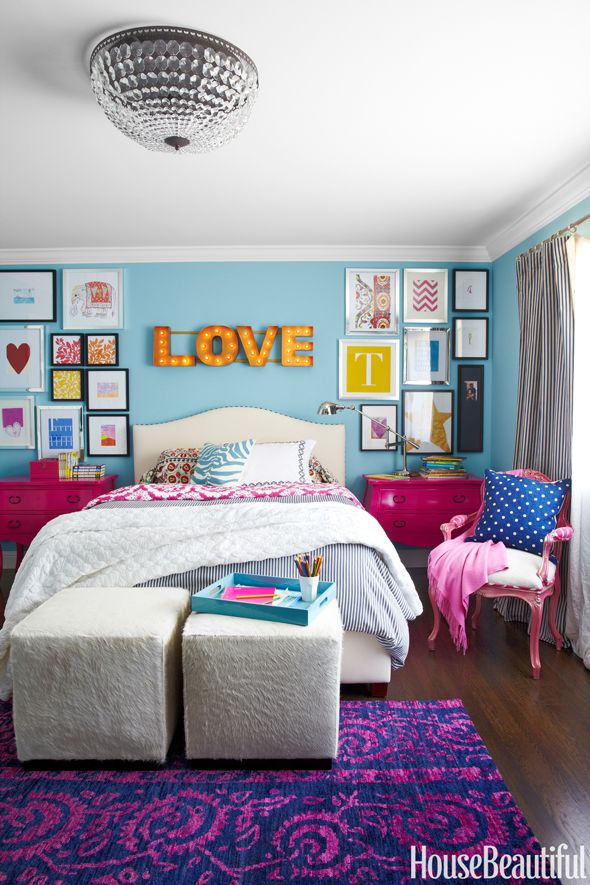 House Beautiful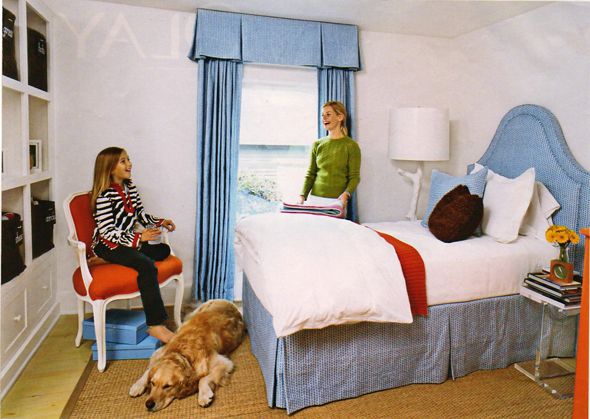 Cottage Living
We really needed some good bookshelves for the kids books in the playroom (and a great shot of sky blue color!). I found these at a local antique market called Merchant Square on sale for something pretty inexpensive like $100 or $150 for the pair. The barn red color was not working for me, but the shape of the shelves, with the angled corners was seriously calling my name!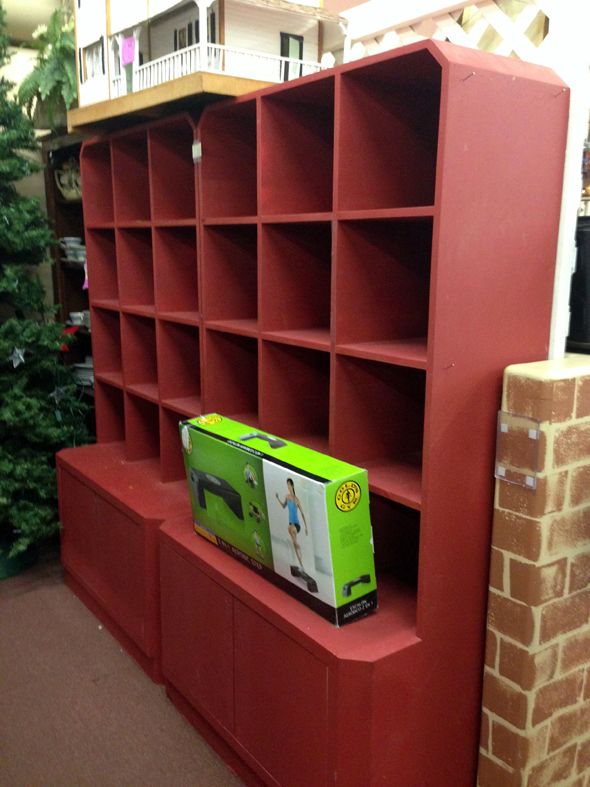 I had a left over quart of Farrow and Ball's Blue Ground, which is a great color of bright sky blue. We brushed on a coat or two and added some of these super-cheap
acrylic IKEA pulls
to the cabinet doors and we were in business!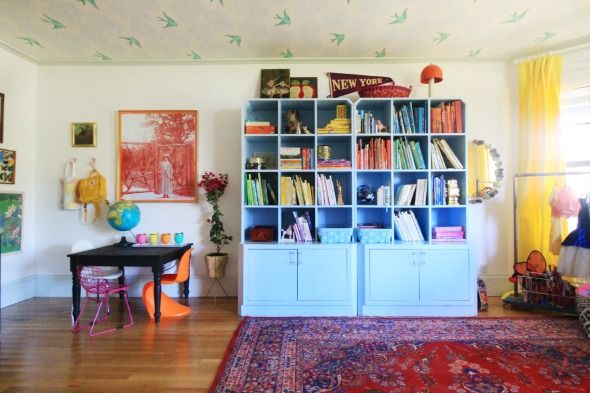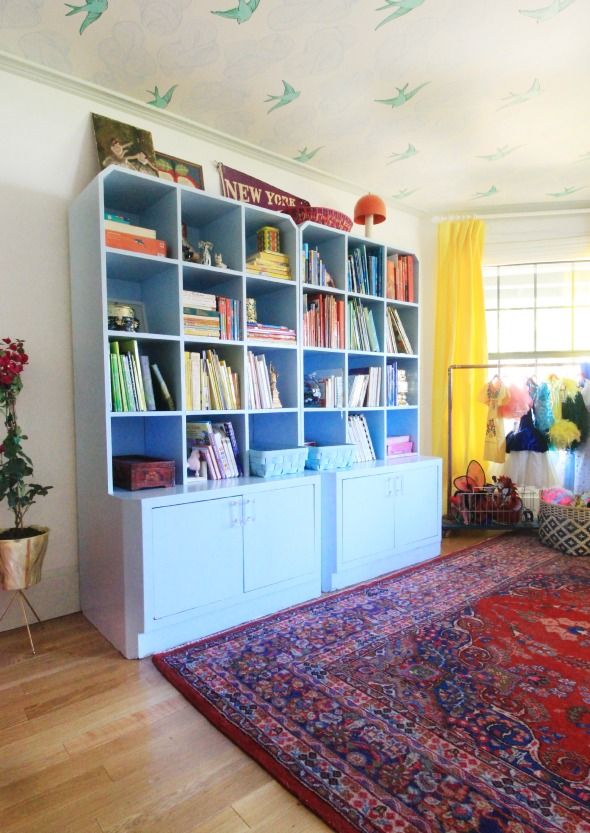 We color coordinated the books right before the Domino shoot, and I've been surprised that the kids have been pretty diligent since then about replacing the books to their right shelf after reading. I think easy organization (especially a simple system like this one – by color) helps kids want to keep spaces tidy.
And of course I love the sky blue color in the space! It's a pretty close match to the color of the clouds in the
Hygge & West wallpaper print
on the ceiling.