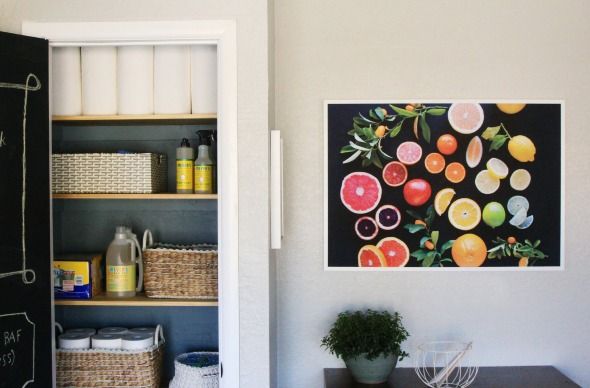 My sweet friend and right hand helper, Kate, just moved into a new house with her husband. They've been tackling some really cool DIY projects the past couple weeks. Look how cute their house is now after a coat of paint and some grass seed!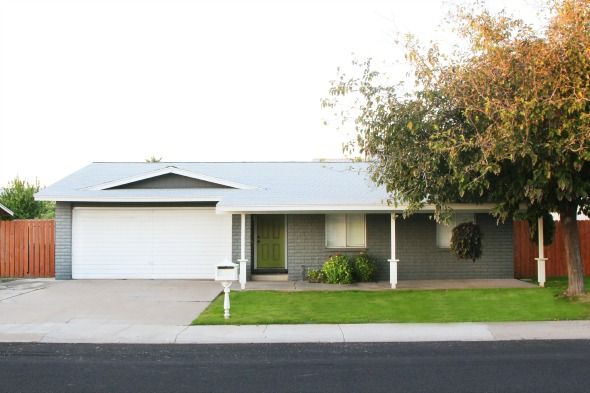 One of our sponsors, Boxed, reached out about trying their service as a housewarming gift for Kate!
Boxed
is like an easy-to-shop online wholesale club store, without any membership fees, and most importantly, none of the headache. (Going to Costco is truly like torture for me!) Boxed has a great website, but their
phone app
is a breeze to use, too.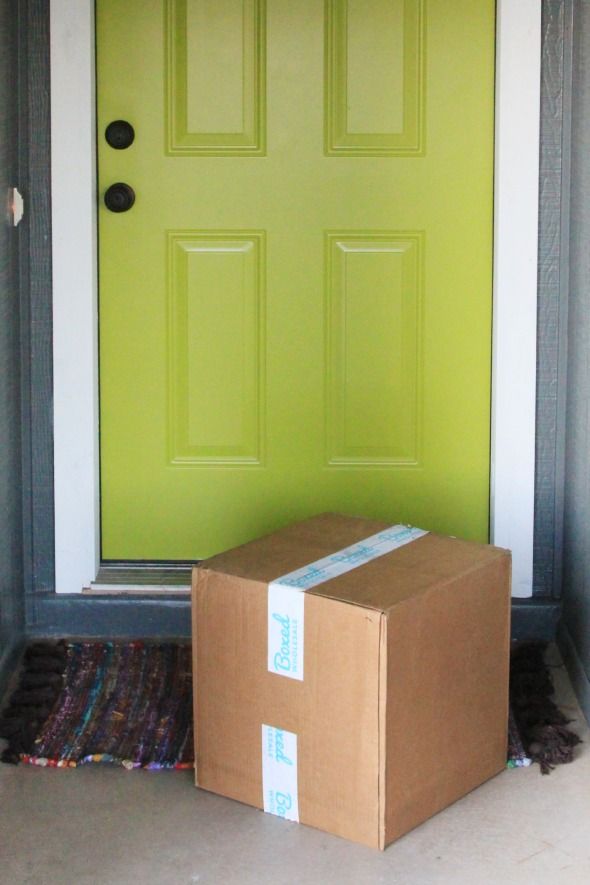 They sell non-perishables in bulk sizes for really great prices, and they ship right to your door in two days or less. I especially love popping over to the sale page every few days to see what specials they are running on my favorite cleaning products, like
Mrs Meyers
. Boxed also has great prices on
baby items
, like diapers and wipes, baby food and shampoo from companies I trust like
Annie's
and
Honest Co
.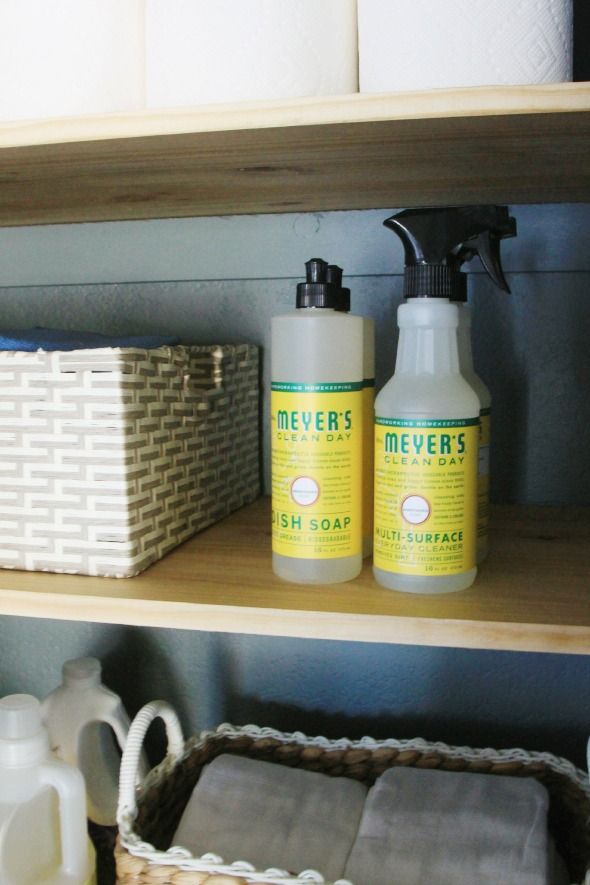 Kate has this great little pantry space off of her new kitchen that we decided to give a little makeover before stocking it with items from Boxed. Here's the space before: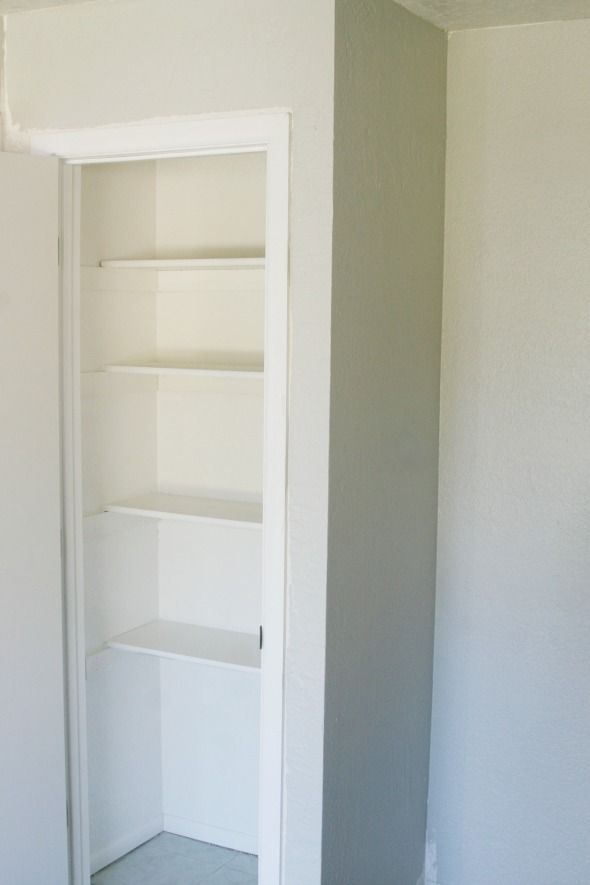 We took out the old thin shelves and painted the inside of the pantry a really pretty color called Templeton Gray from Benjamin Moore.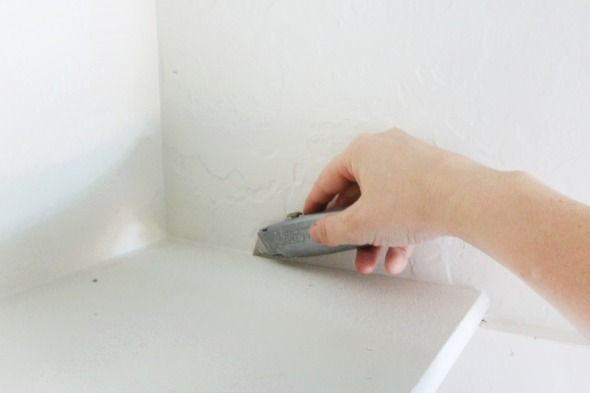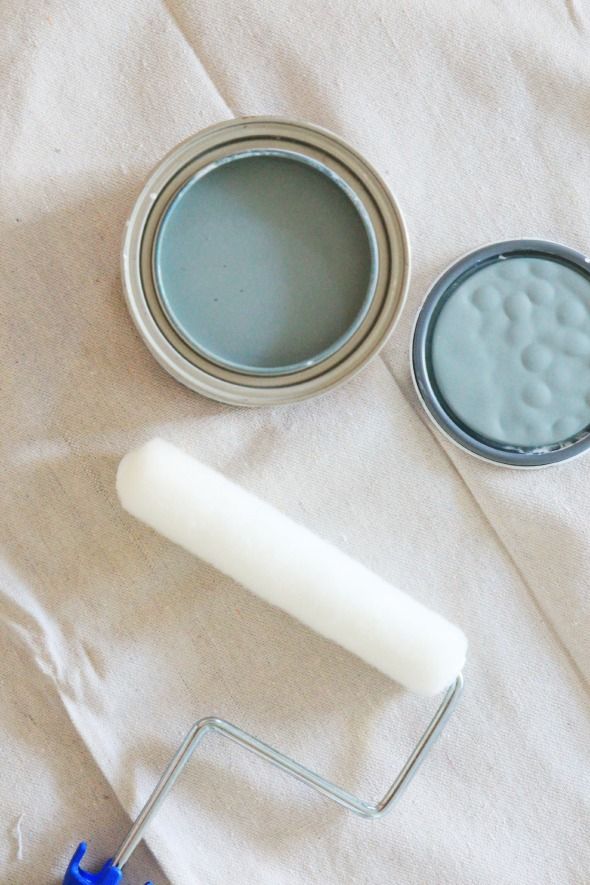 Using the same technique I talked about yesterday, we added wooden shelves to dress things up a bit. I think the wood looks so pretty against the gray/blue/green wall color!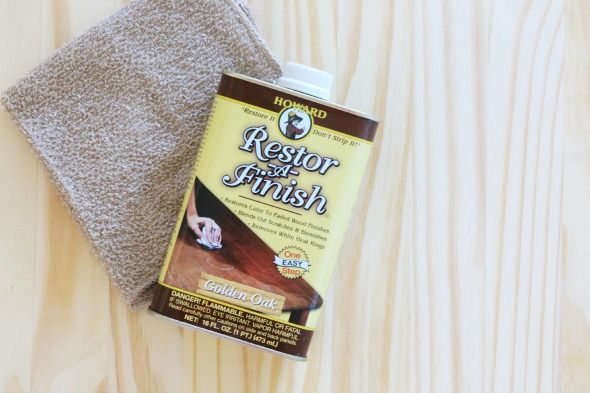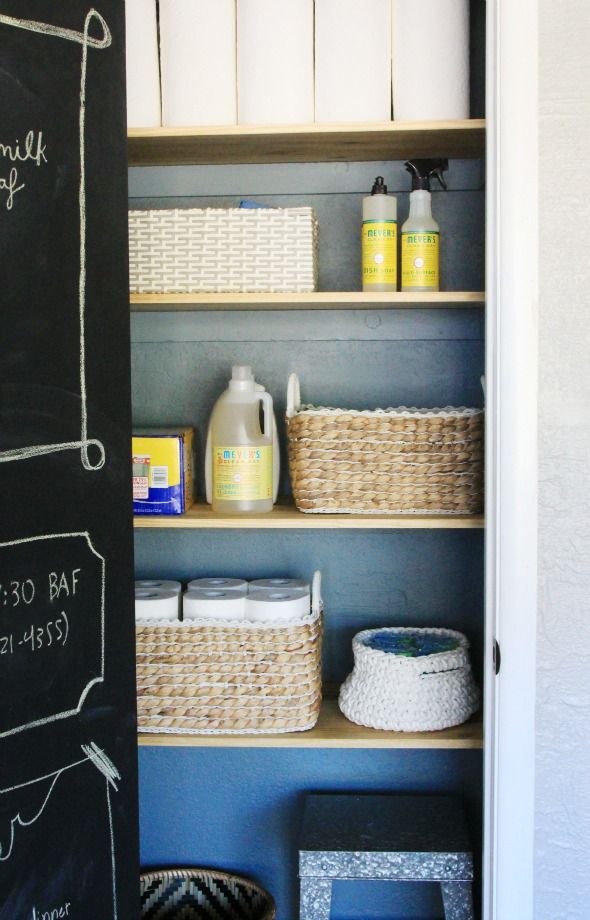 We also painted her pantry door with chalkboard paint so Kate could make a note of supplies she's getting low on. Remember that it's important to "prime" a freshly painted chalkboard surface with a good layer of chalk before writing.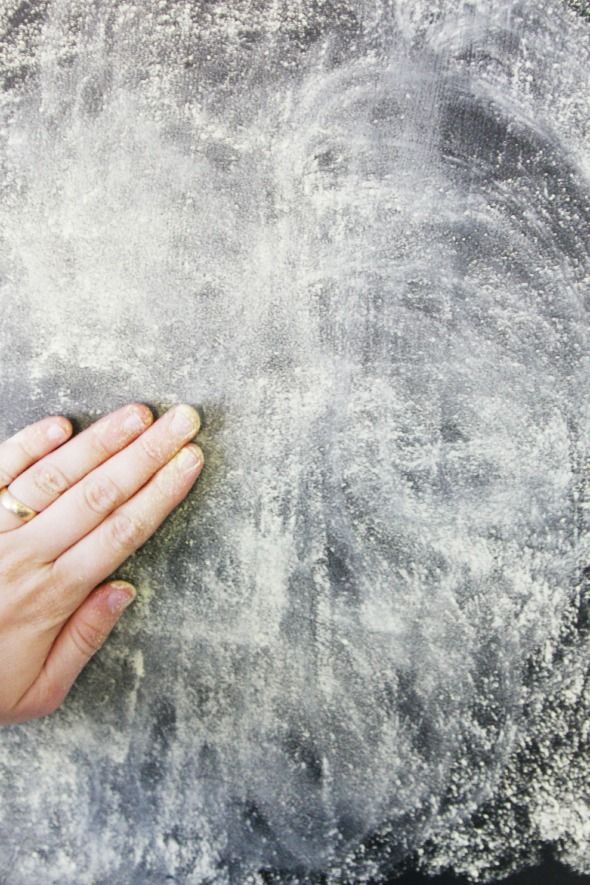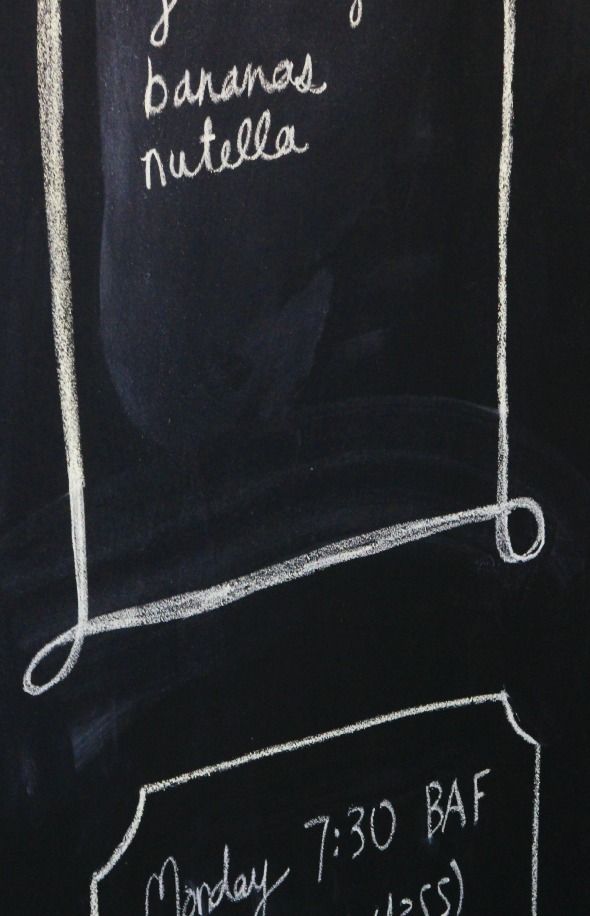 The black of the door looks so pretty with the art we hung in the kitchen. It's a print of a photo taken by our friend
Angela Hardison
we printed out ourselves and framed in an IKEA Ribba. I LOVE it.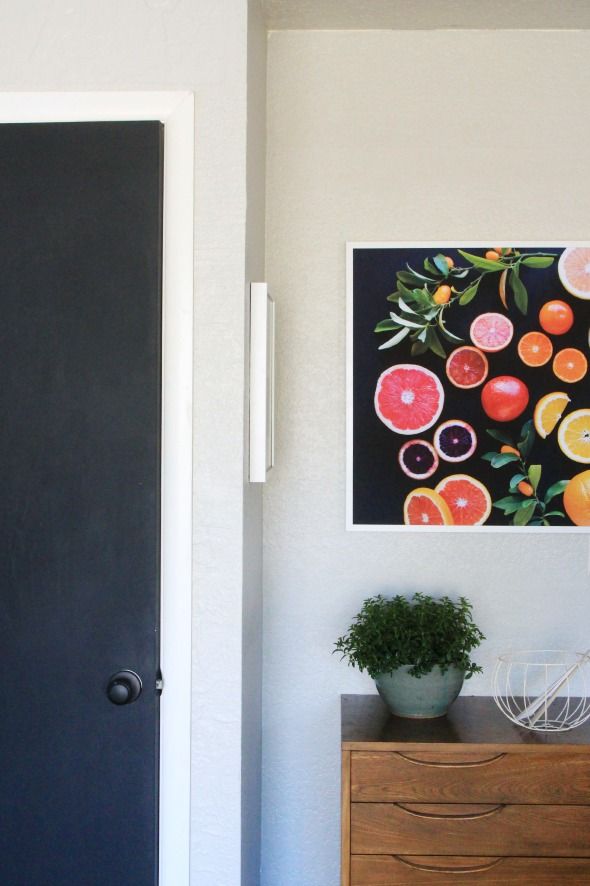 We're both so happy with how Kate's pantry turned out! I'm a big fan of putting extra effort into cleaning and storage closets. It helps me feel more organized and inspired to keep my house cleaned.