I am excited to experiment with this technique more (I know there's a lot I need to still figure out), but I'm pretty happy with how the fabric painting/dyeing technique worked out with the drop clothes I used for our mudroom makeover. I wanted this project to be as inexpensive as possible, but I didn't want to just use some fabric I had laying around. I wanted it to be kid-friendly and playful.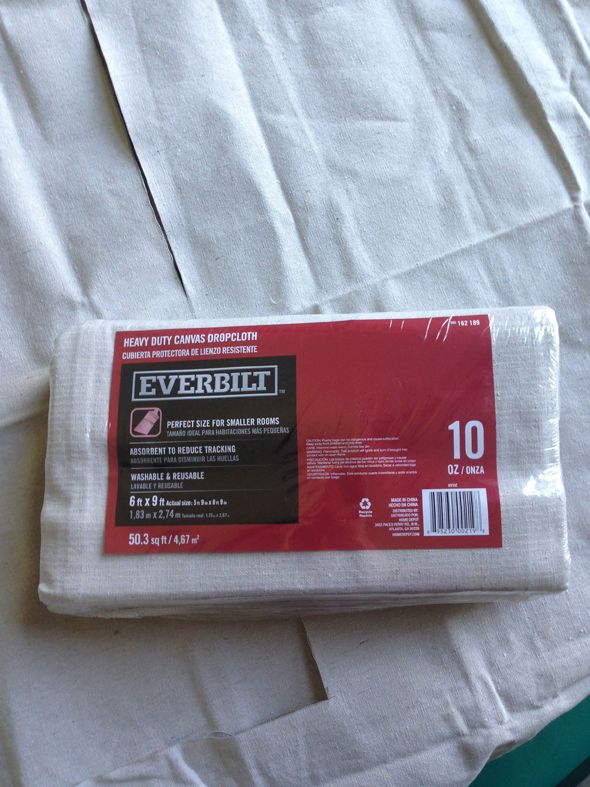 I used a few bottles of liquid RIT I had laying around in Apple Green, Lemon Yellow, Denim and Rose Pink, and then diluted them down a bit with water. The main leaf color is Denim, which is sort of a purpley-black-indigo.
But first, I cut out all the pieces I needed to make the three box cushions before I started (and I included generous seam allowances just in case the fabric shrunk after washing, which it did). To make sure all the patterns would match right and would wrap down the edges, I careful marked out all the center spots of the X pattern.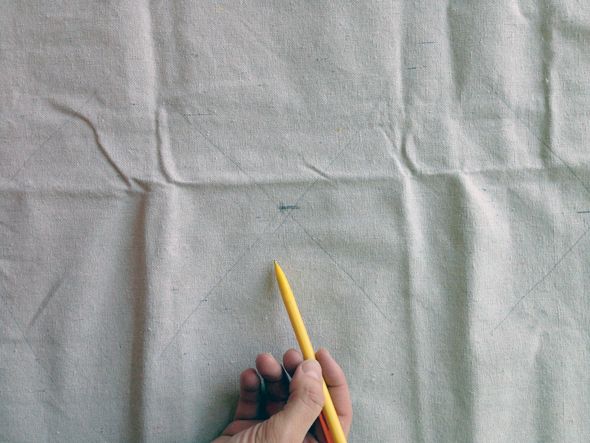 I used different sizes of brushes to apply the patterns, which I wanted to all feel organic (leaves and insects in abstract patterns). I used a 1″ foam brush to do the main pattern and I love it the most. I want to do a whole room of curtains in just this pattern!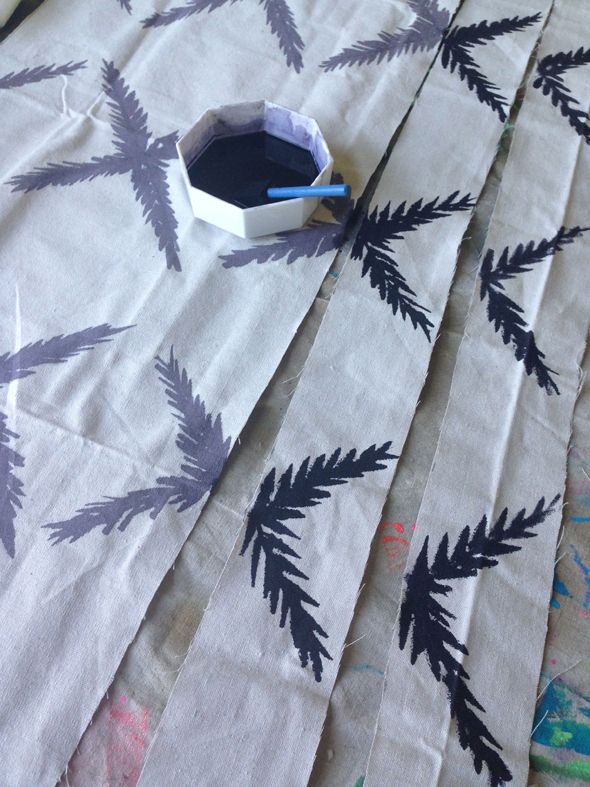 The girls wanted to help and I wanted more color in the pattern, so we kept going with colors and shapes. We added really loose versions of bees and dragonflies and just some circles for splashes of color.
I love how the fabric looked at this point and part of me wishes we would have stopped here, but I didn't know what would happen to the dye if we didn't set it. I figured it would be disastrous if (when?) watered spilled on the fabric, so I threw it all in the washer on cold and delicate. I wish I would have hand washed them all, which I think would have left the background a little more cream and less blue and maybe would have left a little more color in the pattern.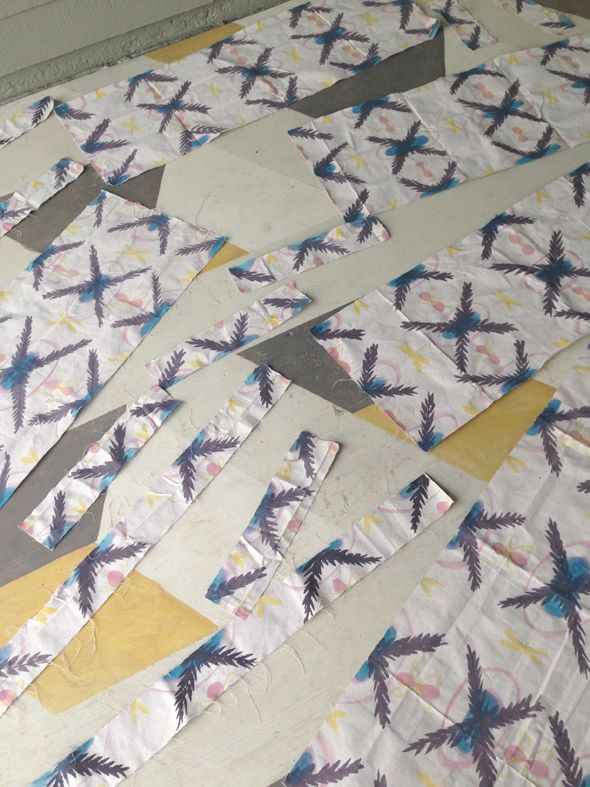 The soft dreaminess is still nice though and I wasn't about to redo all my and the girls' hard work, se we just went with it. :)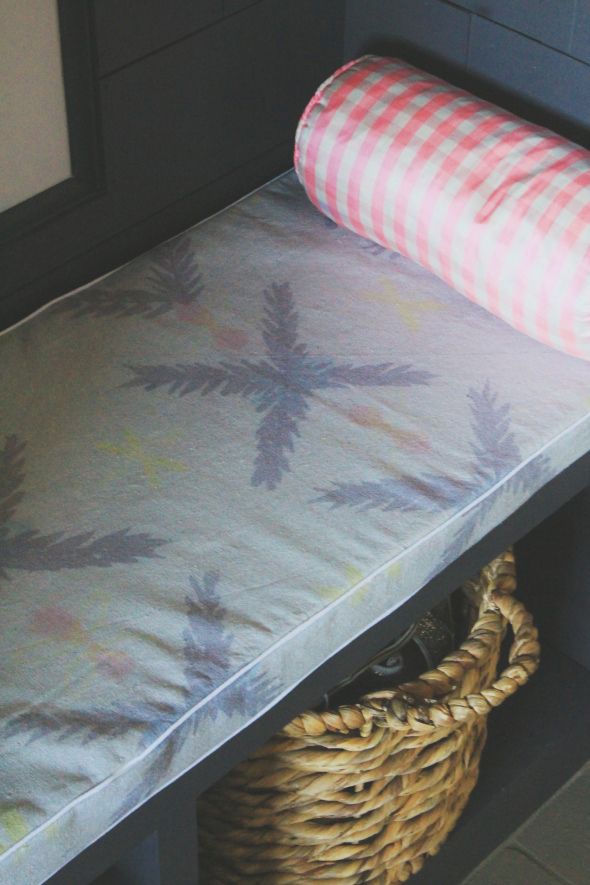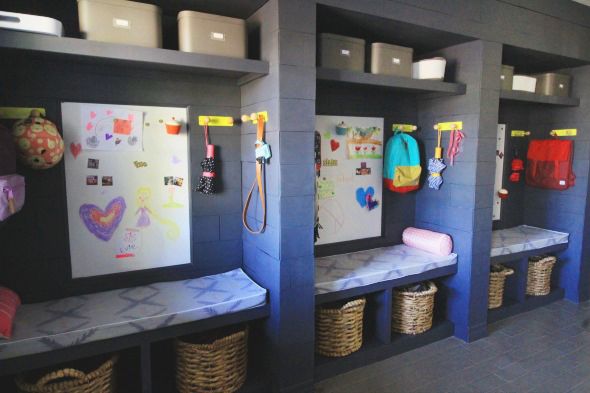 I think the white piping helps brighten things up a little.
Any tips on setting dye without washing it all out? I can't wait to try round two of fabric painting!