Earlier this year Michael and I celebrated our 10th anniversary together! So crazy, right? I wanted a new band to add to my wedding rings stack (which includes my original wedding band and a band Michael got me for our five year anniversary). For this anniversary, I picked something out myself and I customized this beautiful ring in black diamond and yellow gold from Gemvara. I recently remembered that diamond (including black diamond) is the 10th anniversary stone, so that totally worked out!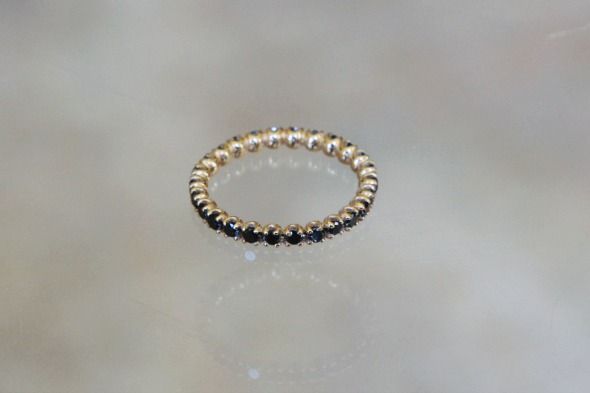 I love the new the mix of stones and metals in my stack. Lately I've just been wearing my wedding bands alone and leaving my engagement ring for the days I'm not doing any hard labor. :)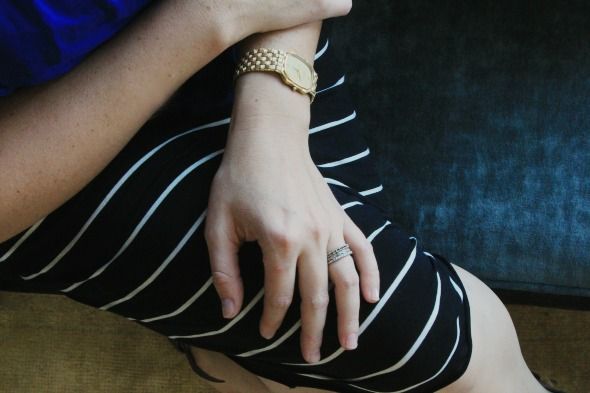 Gemvara was kind enough to reach out and offer up a $1,000 gift certificate this week! So exciting, right? I was invited to curate a whole collection for their site. Below are a few of my favorites, and you can view the rest of my picks HERE.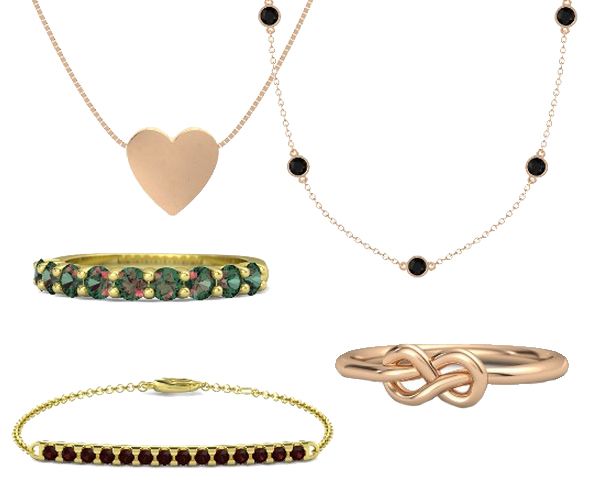 Gemvara is wonderful company made up of NYC-based jewelry artisans. Each piece is hand-crafted and made-to-order in less than two weeks. Every style is available in over 20 different natural gemstones and nine different precious metals. They totally guarantee your satisfaction with their beautiful pieces – everything can be returned (even engraved pieces!) for 101 days! They really do a great job of making the whole process simple – I was choosing between a few band styles for my new ring and they have a ton of photos of every piece from all different angles that helped me to narrow it down. It took a lot of the guesswork out of buying jewelry online.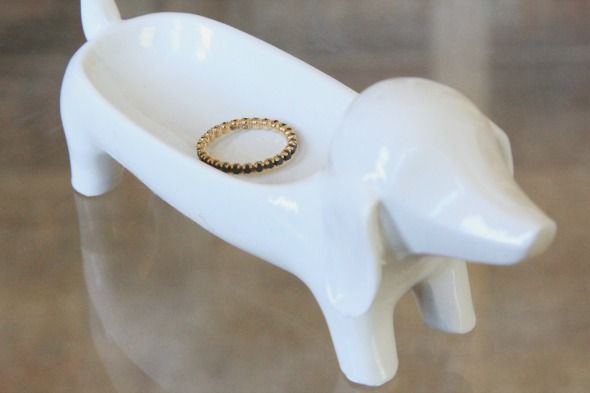 To enter to win $1,000 credit to Gemvara:
1) Click HERE to sign up.
2) Browse around the site.
3) Leave a comment on this post with a piece on the Gemvara site that caught your eye (how will you ever choose!?!).
The giveaway ends on August 27. Good luck!
ALSO! Gemvara is giving LGN readers 15% off orders placed in the next 72 hours! Click here for the discount, no code needed!


This give away was sponsored by Gemvara. Thank you for supporting the companies that help keep LGN running! :)
var ClickMeter_pixel_url = 'http://9nl.cc/vdvd';