My girls LOVE dress-ups. In the past we've always had a costume basket or trunk, but we wanted to try something new for the play room redo.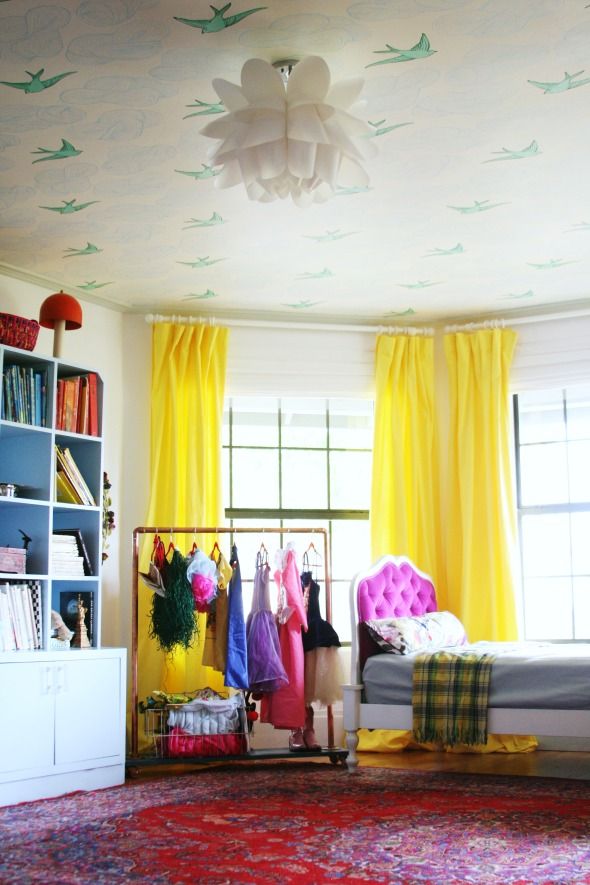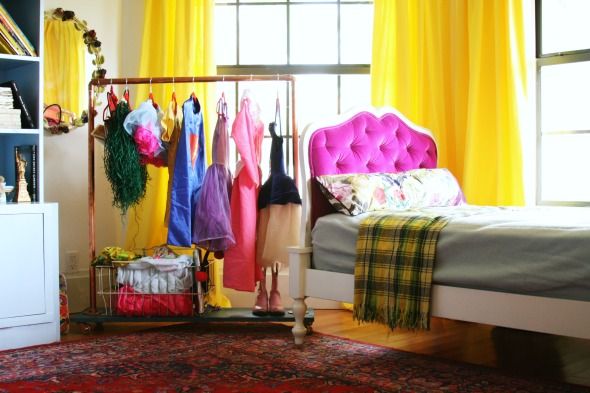 I bought an 8 foot (which we had cut in half in the store) and a 3 foot length of copper pipe, two copper floor flanges and two elbow connectors at Home Depot, as well as four casters and a 4 foot pine board.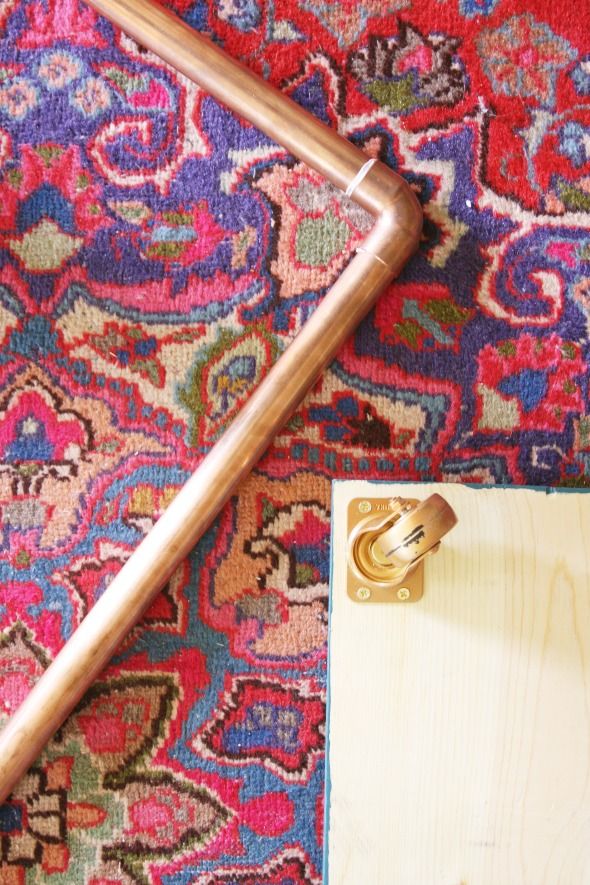 I used the 4ft lengths on the sides and the 3ft on the top. I connected them all with a little plumber's glue and tape to make the joints extra tight. We also painted the top of the pine board a pretty peacock blue color I already had on hand.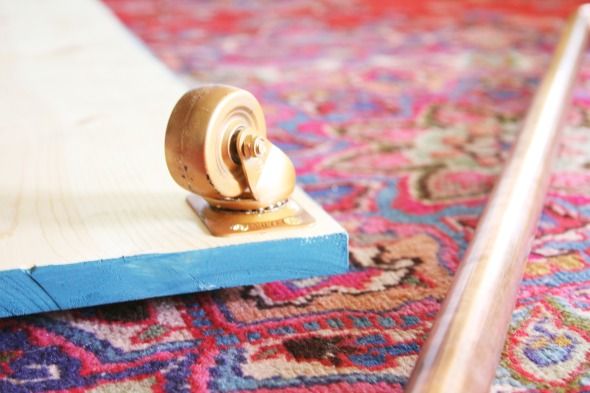 I screwed in the four casters and the two floor flanges and used glue to help hold the dress up rack in place after it was screwed into the flanges.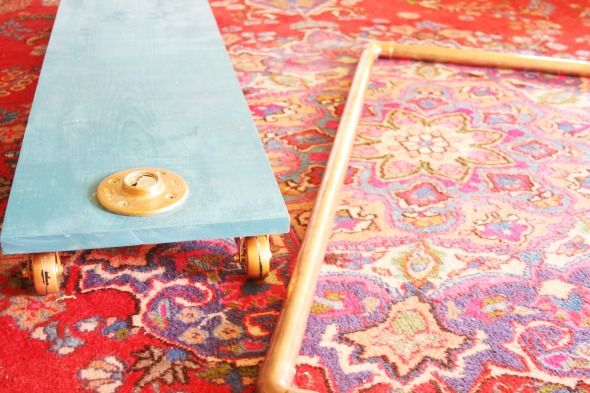 It's sturdy enough, but I wouldn't make this one if your kids would be tempted to hang on the bar. It's really just strong enough to hold a dozen or so kid-sized dress ups.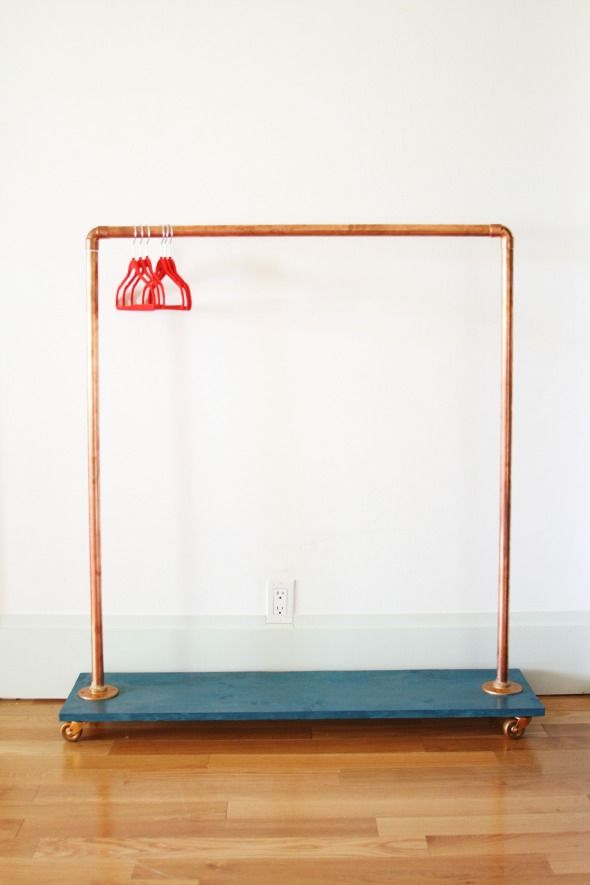 And I have to say, I was SHOCKED at how much my kids and their friends love this little dress up rack! They were like, yeah, yeah, wallpaper on the ceiling… but look at that dress up rack!!!! :) It was awesome.