I feel like I can't leave Target without buying a pouf or an ottoman or a basket or some other adorable item that is practically impossible to pass up at Target's low prices! A recent purchase was two of these little storage ottomans from the new Room Essentials line. They are upholstered in the most perfect color of persimmon red felt and they have the cutest little accent of natural stained bent plywood that makes them look very Eames-y and vintage.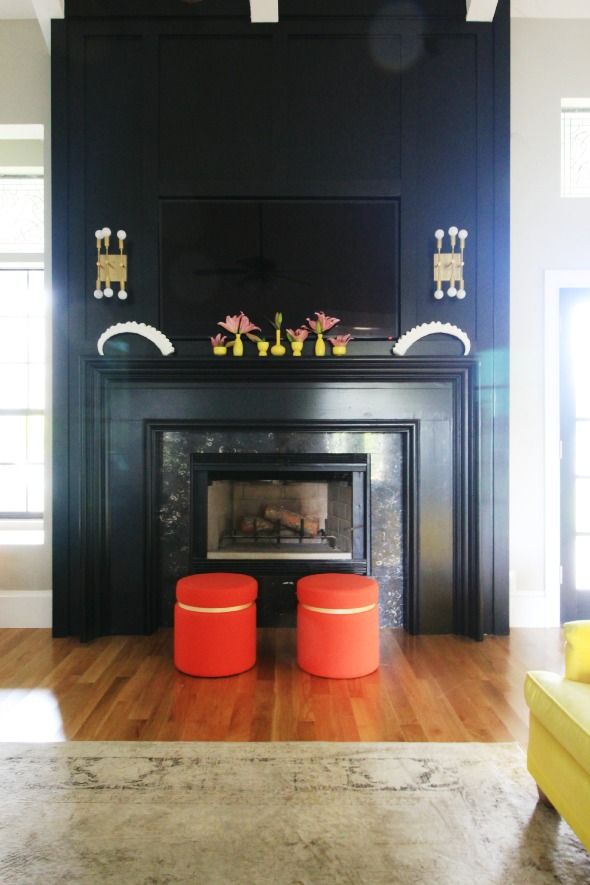 I love little ottomans like these because they fit in tight spaces and make for perfect extra seating in a pinch. We had a big family party at our house this weekend and the extra seats came in handy! I love that they look at home pretty much where ever they're sitting. So let's take a little trip with my new red stools and try them out all around my living room!
I love them as a pair in front of the fireplace (or how cute would they be in front of a bed?).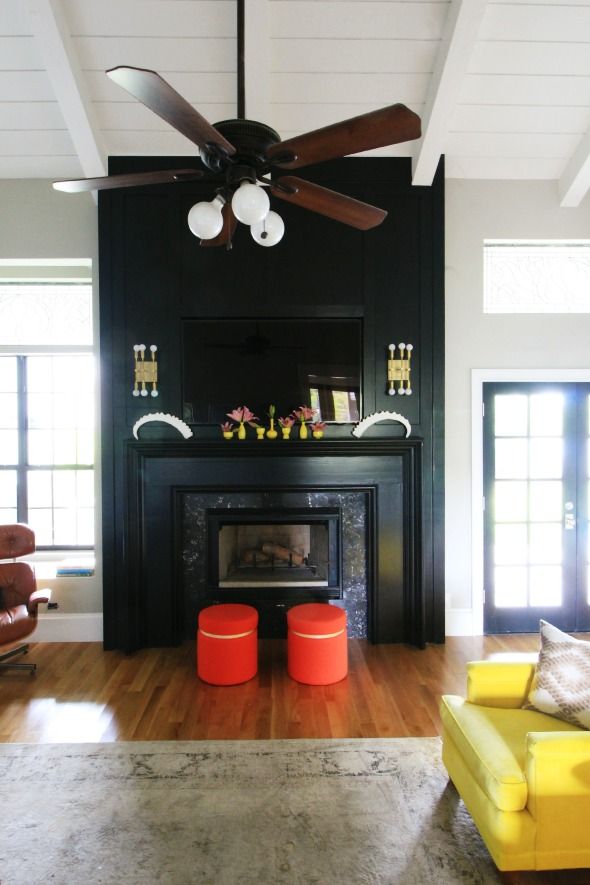 I like them layered in front of a side table too.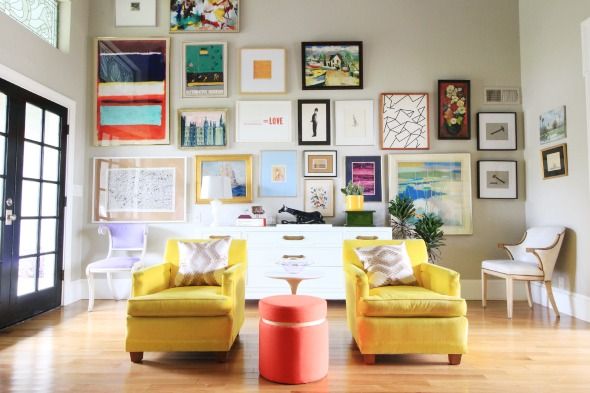 The interior storage compartment makes it easy to tuck in a couple of throws. You know, just in case you're a weirdo like me that can somehow manage to get cold even when it's 115 degrees outside.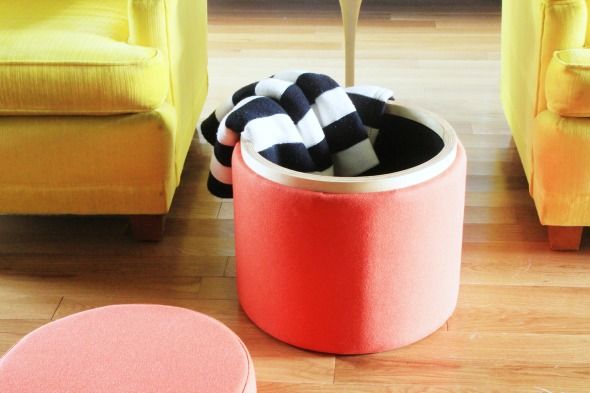 I also like one of the stools tucked under our antique secretary desk. Isn't the poppy red color pretty with the blue velvet sofa?
It seems like a lot of people buy vintage or antique secretaries and don't know quite what to do with the desk areas. Do you keep a chair there all the time, etc.? I think a little stool or ottoman is the perfect way to keep a desk seat accessible without taking up a huge footprint in the room.
What's your favorite way to use little benches in your home? Have you found any Target treasures lately? Last weekend I scored a really great basket for one of my indoor trees and some
cool hooks
for a mudroom makeover that's coming your way later this week! :)
This post is sponsored by
Target
. Shop
Room Essentials
to make modern life easier.