I love coming up with ideas for inexpensive but still good-looking framing options (I included a link list at the bottom of this post), but sometimes it's fun to drop off art at a framers. I happened to noticed a couple of really pretty gold frame moldings at Michaels that were on clearance a few weeks ago.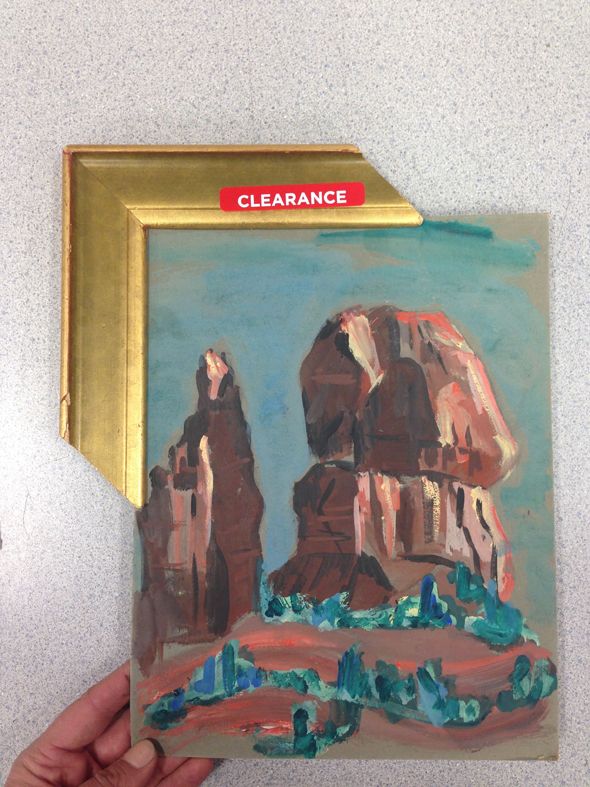 I found both of these paintings at local junk and thrift stores in the past year since we moved here and I LOVE them both! The colors and subject matters are so beautiful to me, and they were both pretty inexpensive, so it was worth it to spend some money on pretty frames (I think the smaller one came up to about $45 and the larger was $75).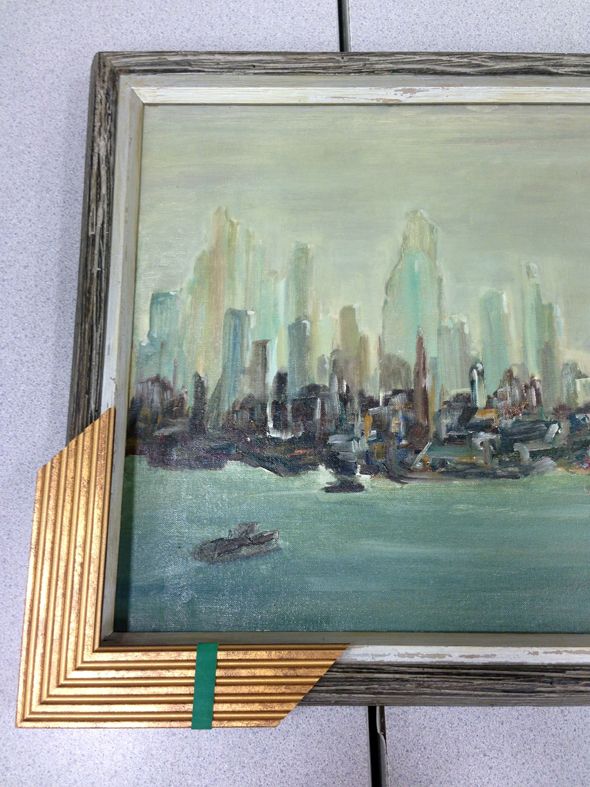 I have them hung over my favorite tiger chest (that was a Housing Works find in the city) in our front room/library area.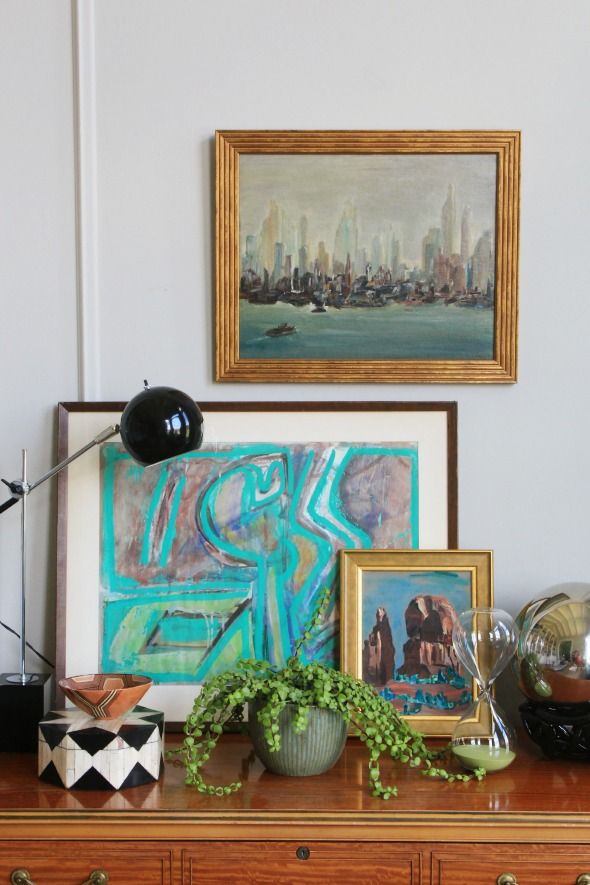 I wanted to keep all the colors in the same family here and I love how they all work together with the color of the new curtains too.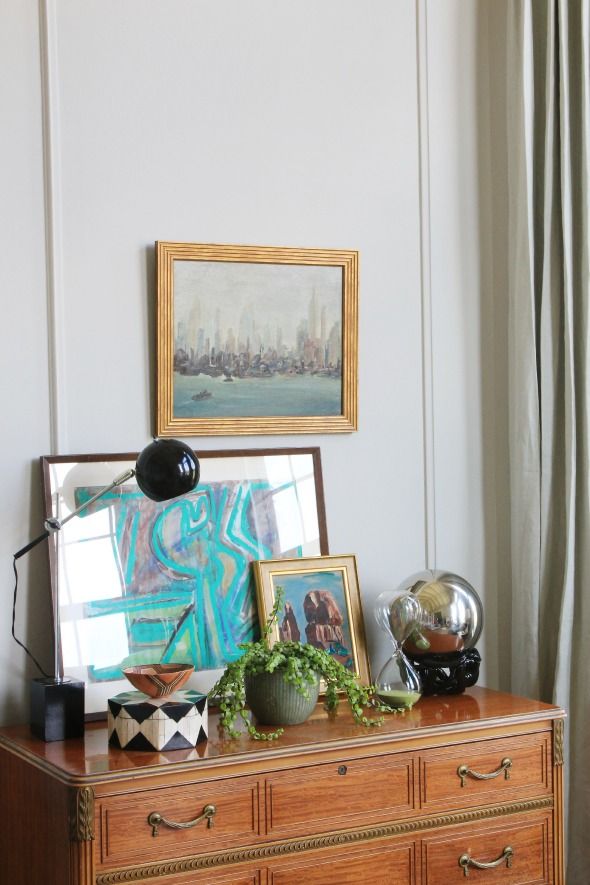 The Sonneman lamp was a recent purchase I got during a work trip at Olde Good Things in New York. The metal sphere is from CB2. The girls pretend it's some sort of gazing/crystal ball situation. It's pretty unbreakable, so I mostly just think it's hilarious when I find it in the playroom at the end of most days. :)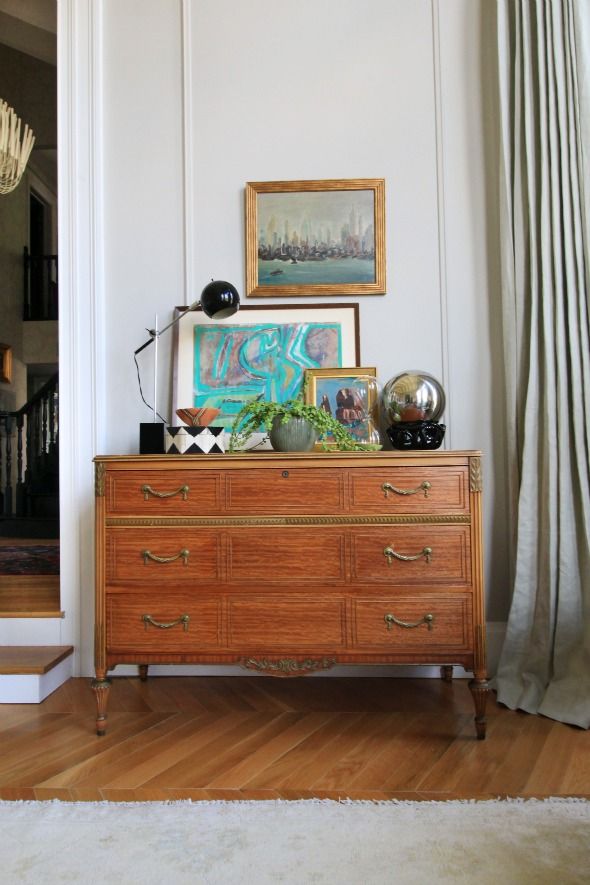 The leaning abstract was another vintage find. There is some sort of interesting back story about the artist, whose name is simply Harley, but I don't know much about him. Antique Gatherings in Scottsdale has a ton of his work right now though. I'm sure it was an estate purchase.
I love this little spot in our home. :)
And as promised, here's a list of some cheap framing/matting options:
DIY Frames from Bigger Frames (photos below)
$4 Giant Prints and Mounting on Foam Board
Antique Prints in IKEA Frames
"Gold Leafing" Old Frames with Markers and with Legit Leaf
Adding Hand-Drawn Lines to Existing Matting
Bias Tape Designs on Matting
Colorful Mats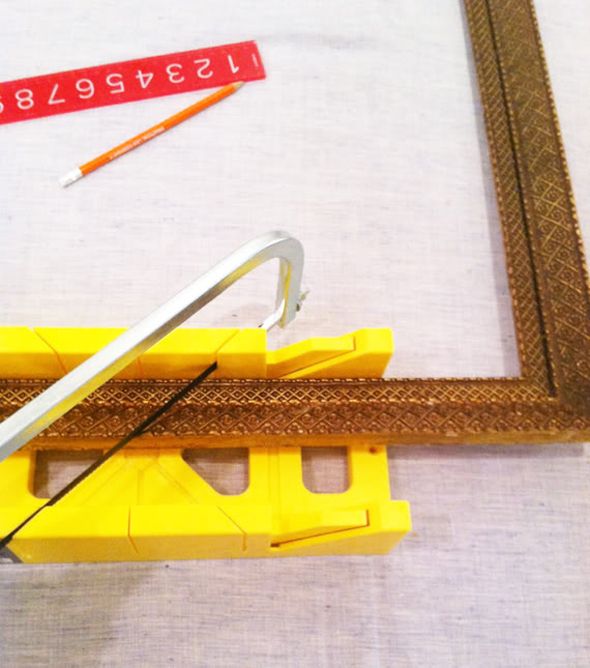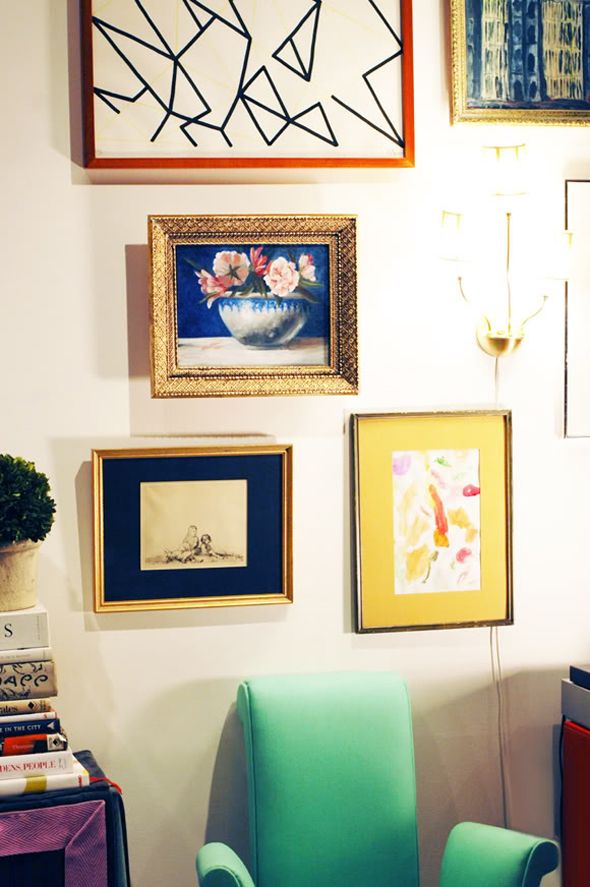 HAPPY WEEKEND!!! Woot!