The ceiling in the playroom is really low – just under eight feet. It actually feels nice and cozy, especially for the kids, but I wanted to try and trick the eye a little. I hung the yellow curtains almost up to the ceiling and that helped, but it felt like we needed something a little more exciting up on or by the ceiling.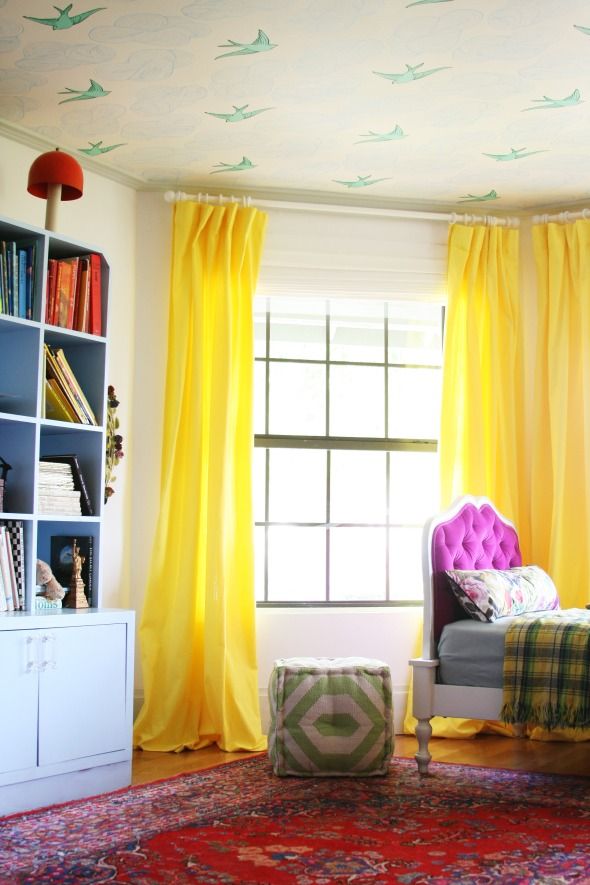 I've always loved Julia Rothman's Daydream wallpaper from Hygge & West. In a middle-of-the-night design session I remembered the pattern and reached out the company to see if they had enough rolls in stock to send me a rush shipment. We were only a few days out from the Domino shoot at this point and I needed that paper ASAP!! Hygge & West was wonderful to work with and they rushed those couple of rolls out right away.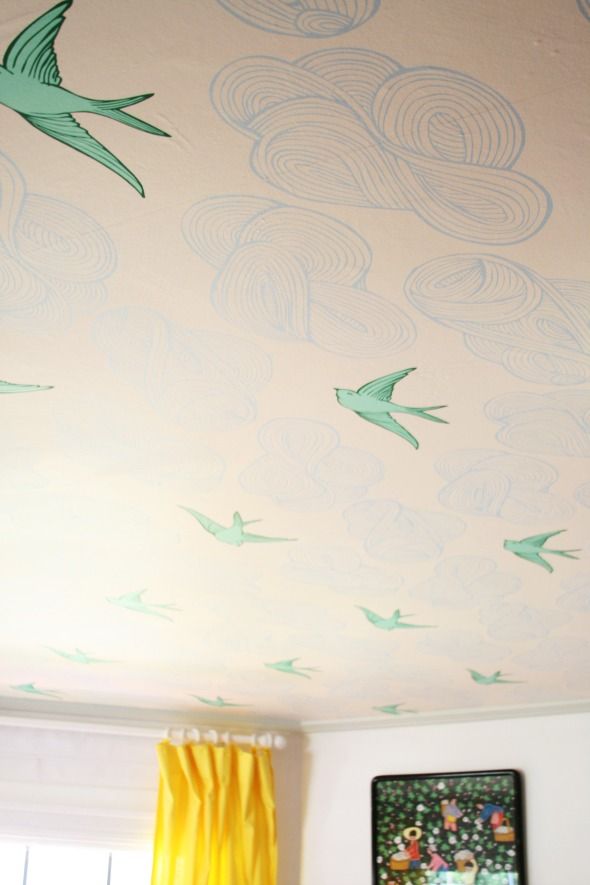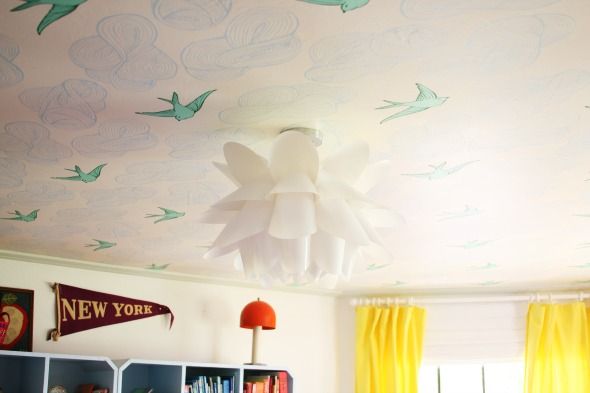 I went with the green color way, which has a creamy background, soft blue clouds and the prettiest color of jade green on the sweet little birdies. When the girls walked in after the paper hangers were finished, there were all sorts of oohs and ahhs and even some squeals. :) A very good sign. Gracie called it magical, which was pretty much the perfect compliment. I think it feels pretty magical too.
We finished out the edges with just some casing trim (no room for even a short crown) that we painted with left over paint from the bathroom ceiling (Farrow and Ball's Pale Powder). We matched the baseboards too and left the walls white (Benjamin Moore's Chantilly Lace).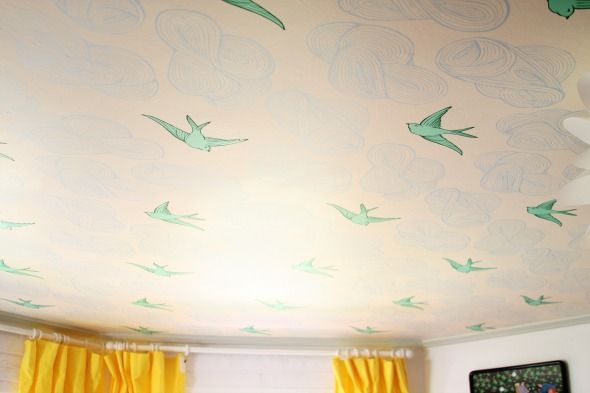 The light fixture was a happy find at Lowes! It was a steal at $30!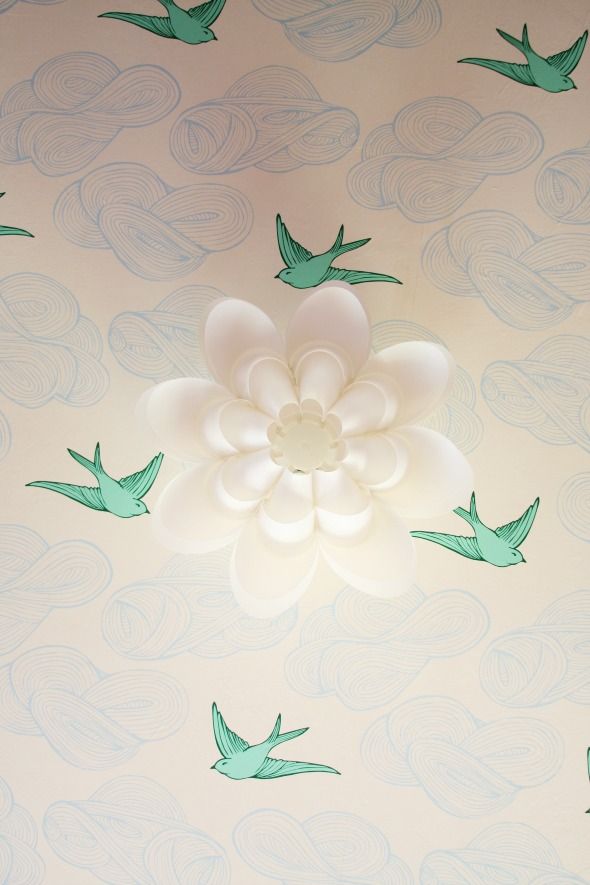 The wallpaper was a relatively affordable way to quickly transform this space. I spent almost no money on anything else in the playroom, so I felt good about investing in the couple of rolls and the labor for the paper hangers. I did save a lot of money by prepping the walls myself. We skim coated every surface, including the ceiling, with hot mud and then primed it all. It was a ton of work, but it helped me feel better about hiring out the paper. And really, we were so out of time, there was no way I could have hung this by myself. Plus it turns out there are all sorts of fancy contraptions the paper hanger used to install the long sheets at this angle. Tricky stuff! Sometimes it's best to leave installation to professionals – precious wallpaper is one of those times I think.
I couldn't be happier with this room. We use it all day long and it feels like such a happy, welcoming space where the girls can play and read and work on homework.