I'm having a major cactus moment – I can't get enough of them. They're (obviously) everywhere here in Arizona, but the graphic shapes and pretty colors ranging from vibrant to soft and muted, feel so fresh and modern to me lately.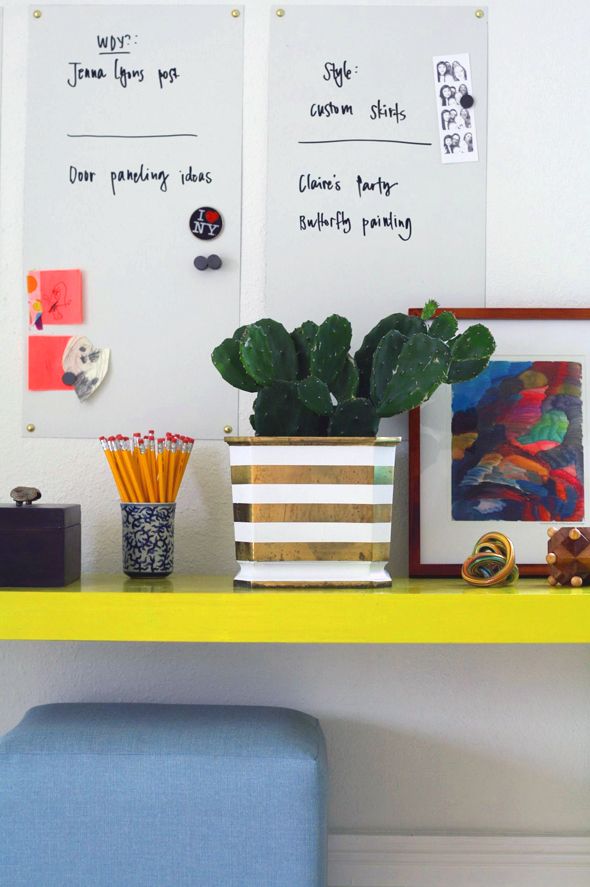 I bought a large prickly-pear-looking succulent at Home Depot (it was more kid-friendly without the giant spines) and reached for this big brass planter after bringing it home. I have a (bad?) habit of carting pretty much anything brass sitting on a thrift store shelf. This planter was only a buck or two, but the brass was pitted and not in the best shape, so I decided to give it a little stripy makeover before potting the new succulent.
After cleaning the brass well, I tried a few different widths of painters tape, and decided on the 1″ in the end (it fit the overall dimensions best). You can measure and make registration marks if you feel like taking the time, but I just eyeballed the first bottom stripe and then used a sort of cheater method by using another piece of tape in the empty space to keep the lines even and straight.
For really crisp stripes, you should burnish the tape edges with your finger at least two or three good passes to make sure there's no gapping or wrinkles in the tape. I also used a plastic bag to cover the inside of the pot, which I didn't want painted at all.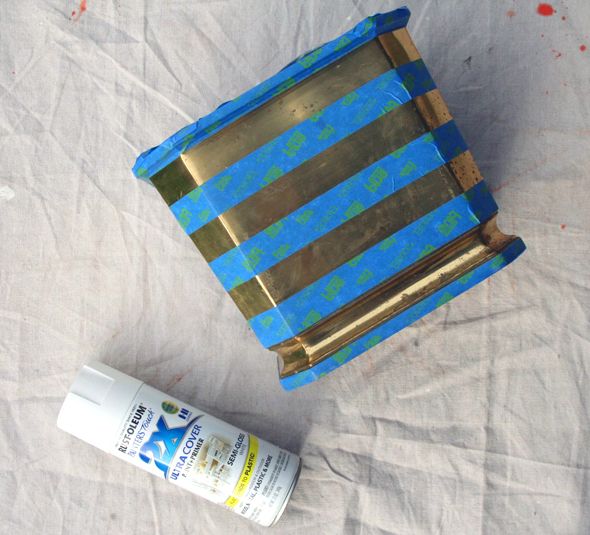 Two light coats of spray paint gave plenty of coverage without any drips to speak of. The drying time between coats is key!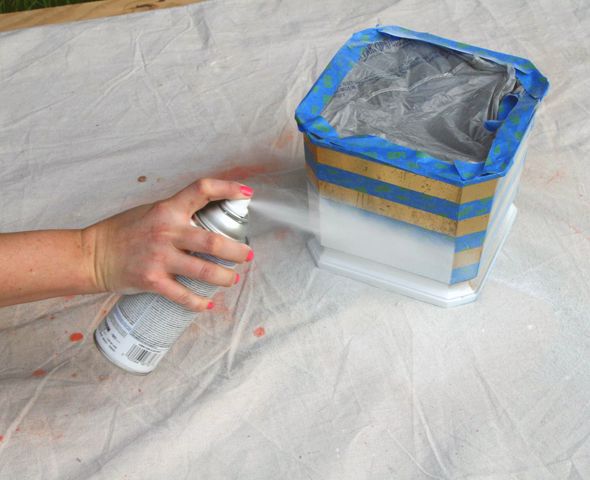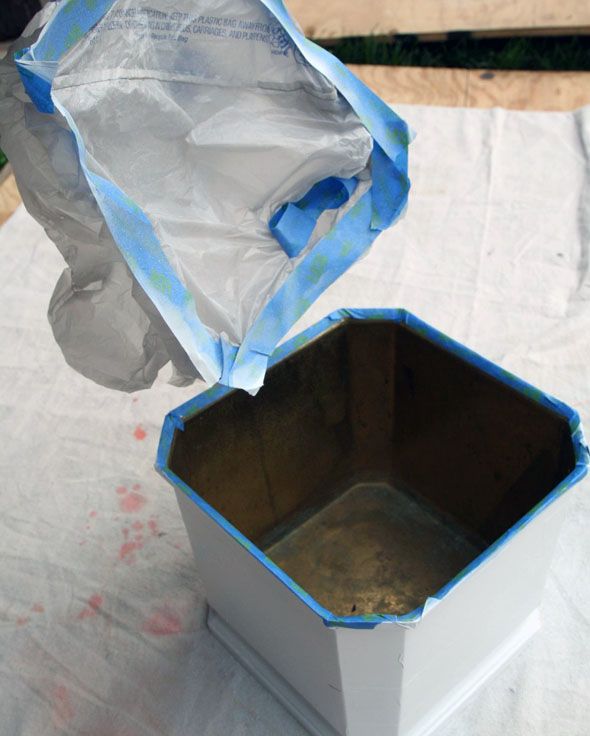 I love white and brass together. Such a happy combo.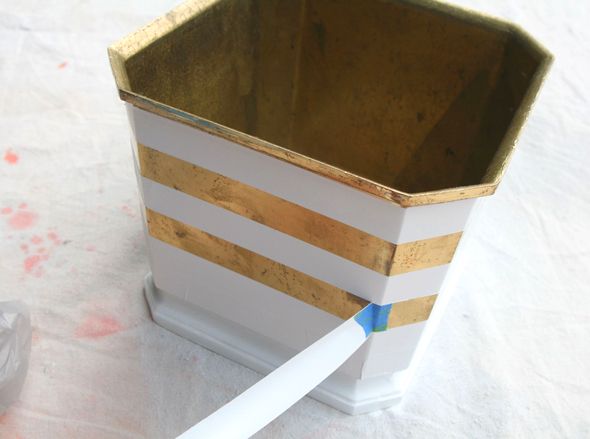 We are starting to move more furniture into the studio space this week, and the new cactus feels right at home under
the calendar white boards
.
I'm surprised at how well the brass took the spray paint. I'm thinking it might be a new way to breathe fresh life into the collection of brass bowls and planters and cache pots I have stashed in cabinets and closets all over the house! Hmmm…