I love having fresh flowers in our house (it always feels so fancy!), but the habit can get expensive.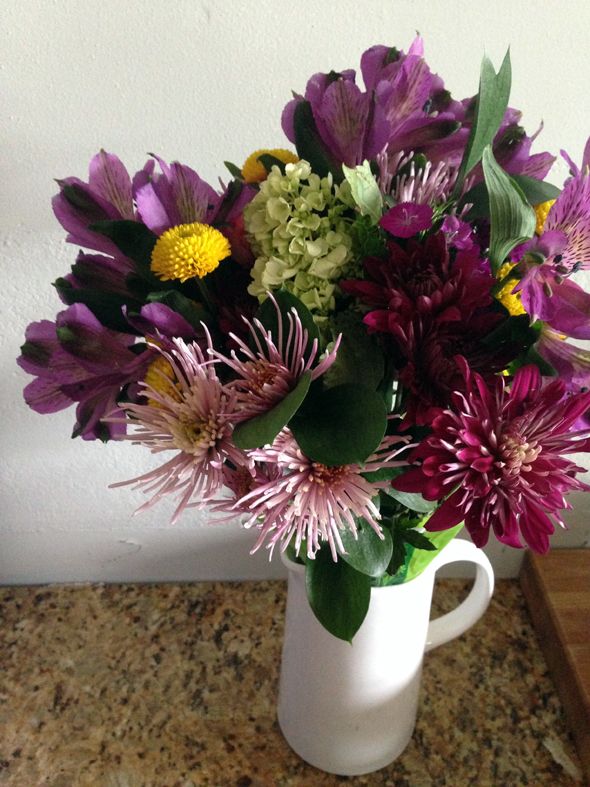 One of the tricks I've been doing lately is buying the (sometimes cheesy) assorted bunches that are usually $3-$5 and then breaking the flowers up into different vases.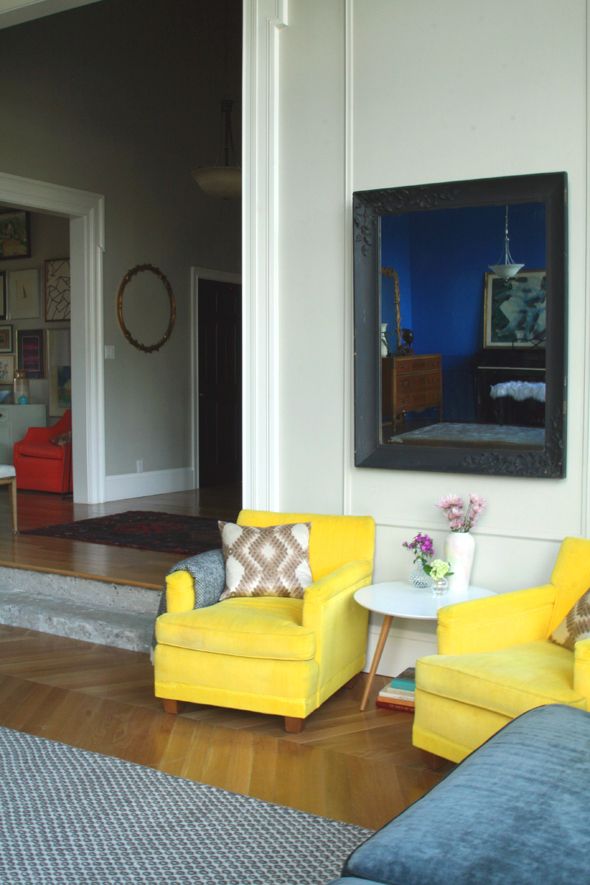 It's so much more fun than having just a dozen stems of one kind of flower. I end up with four or five different arrangements that I can split up around the house or group together.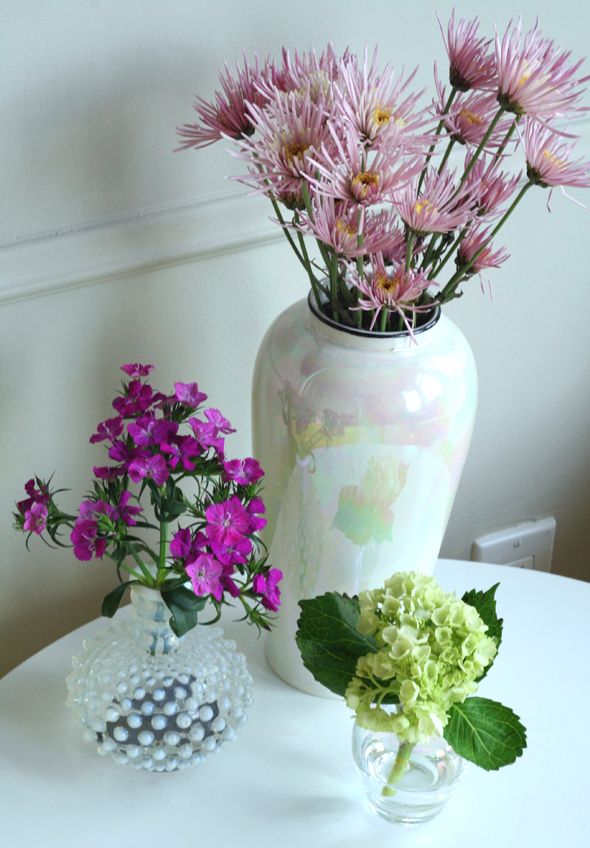 I pick up little vases and containers at thrift stores and flea markets all the time, so it's fun to have an excuse to pull them out and actually use them on a regular basis.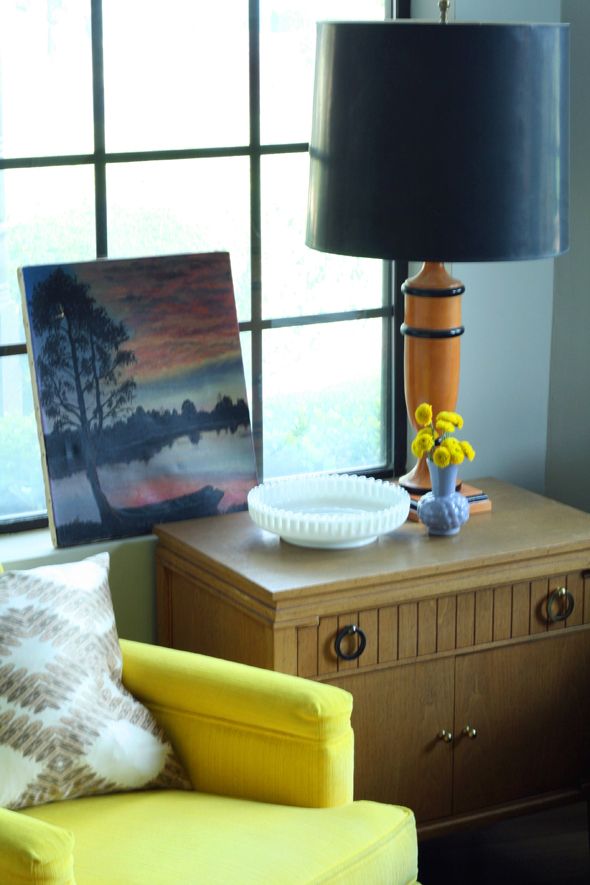 How often do you splurge on fresh flowers? I love to get tulips and daffodils in the spring because they seem to last forever, especially if I can remember to change the water every couple of days. And I still love doing my
grocery store roses trick
.