Thanks again for all your kind words. I'm still working on figuring things out. It's been so helpful to try things outside of my normal routine and to just slow down and be more present. I can't tell you how good it feels to be out of crisis mode for even a little while.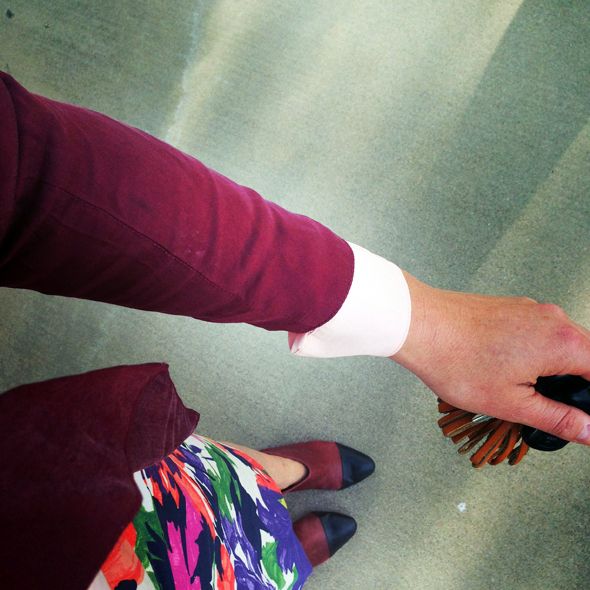 The broken arm wasn't the biggest deal, but the cast was a pain and I'm so happy it's off now! You don't keep an elbow casted for all that long or else you can risk losing some range of motion down the road. So I'm taking it slow while the break continues to heal, but hoping to start doing some more projects again soon and get back into that creative zone. I think finishing the glossy top coat in the music room is a good one-arm project to try.
When I did the primer coat a few weeks ago (which is what you see here still), I debated what color to paint the moulding on the walls. I think if I had left the baseboards and the chair rails white, the look would have been a little choppy and maybe too traditional looking, which might feel weird with such a bold color.
I think it looks really modern when everything, floor to ceiling, is painted the same color and the same finish. It makes the light play on the moulding lines in such a pretty way, and the full color wash is so much less jarring than stops and starts of different colors.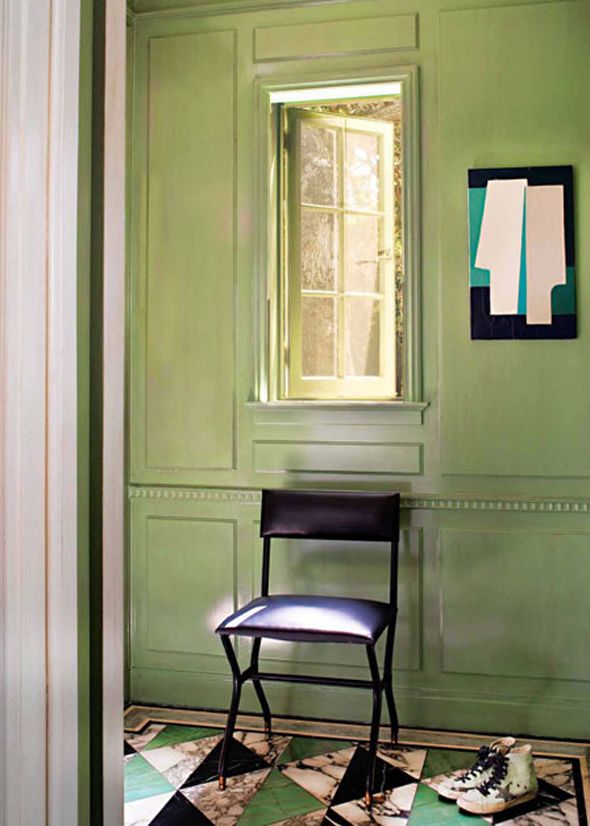 Kelly Wearstler's HUE
Nick Olsen in House Beautiful
Anthropologie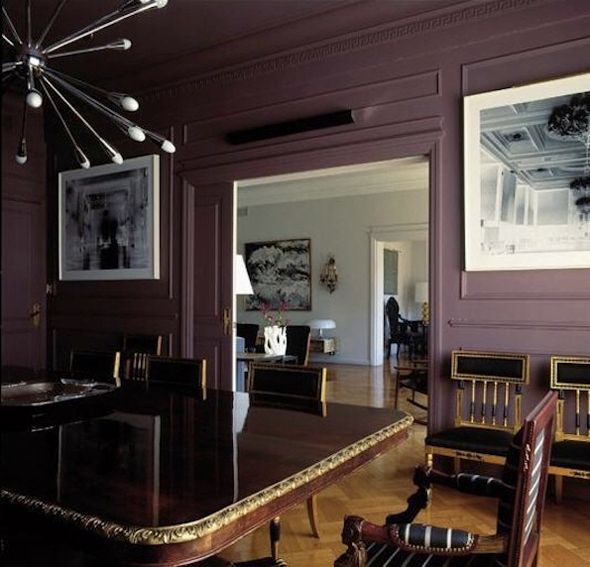 Thom Felicia
Aerin Lauder in House and Garden
Atlanta Homes and Lifestyles
It's a pretty look, right? I'm almost tempted to add more paneling to the blue room before putting the top coat on! I'm especially drawn the the Kelly Wearstler photo (the top example in green). I love the dimension of the panels! It's so much more interesting than strips of moulding.