Remember that DIY Les Touches project I posted here (and another great one here)? A reader used a Sharpie marker to recreate the classic Brunschwig and Fils snow leopard pattern on her dining room chair seat cushions. The idea came to mind as I was brainstorming an easy way to add some texture and interest to the simple cork memo board I have on my kitchen desk.
I pulled up a photo of the fabric pattern on my laptop and started tracing out the general pattern.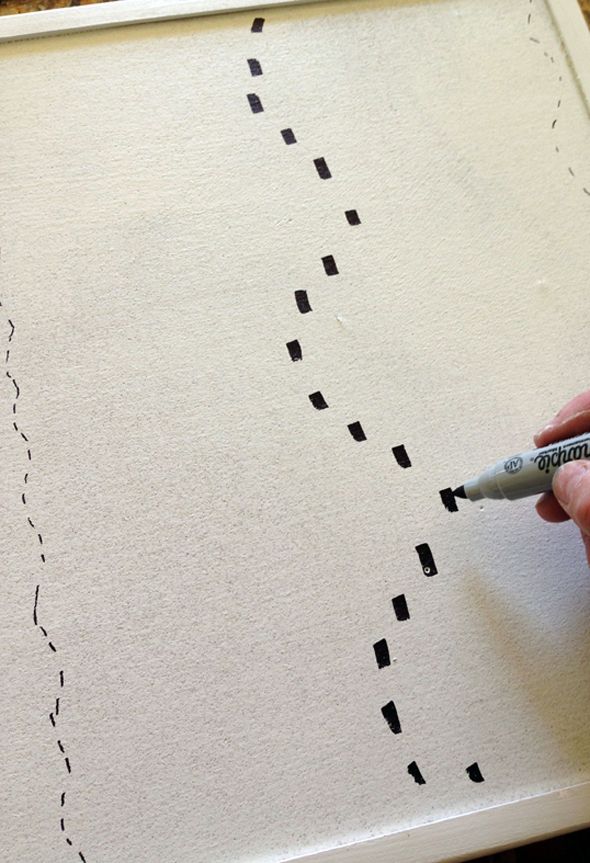 I found it looked best to just draw vertical marks with the Sharpie.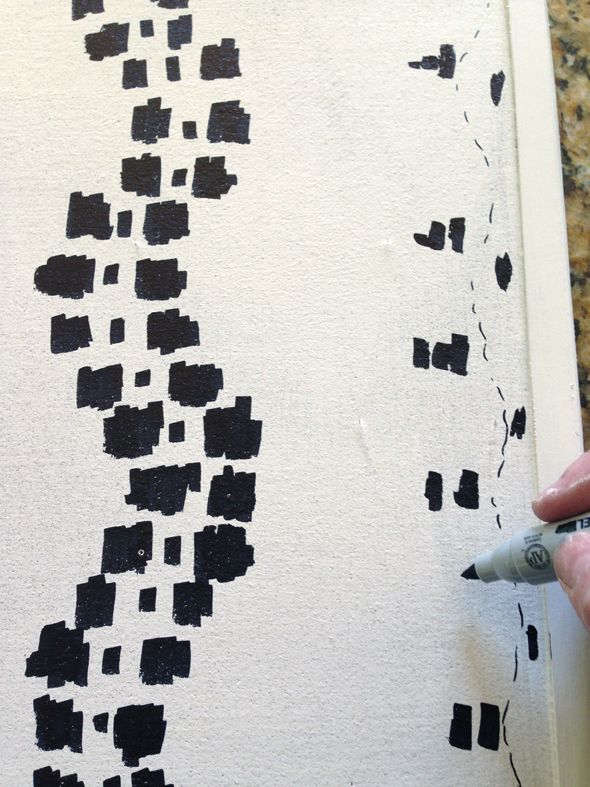 I ended up not liking some of the thinner lines I started out with, so I just went right back over them with more vertical marks.
And I kept filling in until the spacing of the dots looked even.
I had two of these IKEA cork boards on hand so I think I might try doing the pattern again and maybe leave the frame the natural wood color. I think it would be a prettier contrast against the wall.
My gold leaf pen
would be great here too, but we're already approaching crazy town with the
black and white striped chair
, so I'll probably try to exercise a little restraint here. :)