You guys. Can I just tell you how insanely excited I was to have a laundry ROOM!?! I have never once in all our homes and apartments had a space that was dedicated to the sole purpose of cleaning, ironing and folding our clothes. This is major business for me. So, so exciting.
When we were walking through the Valley house for the first time, heading down the hall, just past the office and before the master bedroom, the realtor said "And here we have the laundry room…" and everything went into slow-mo. The door seemed to inch open and there I saw it: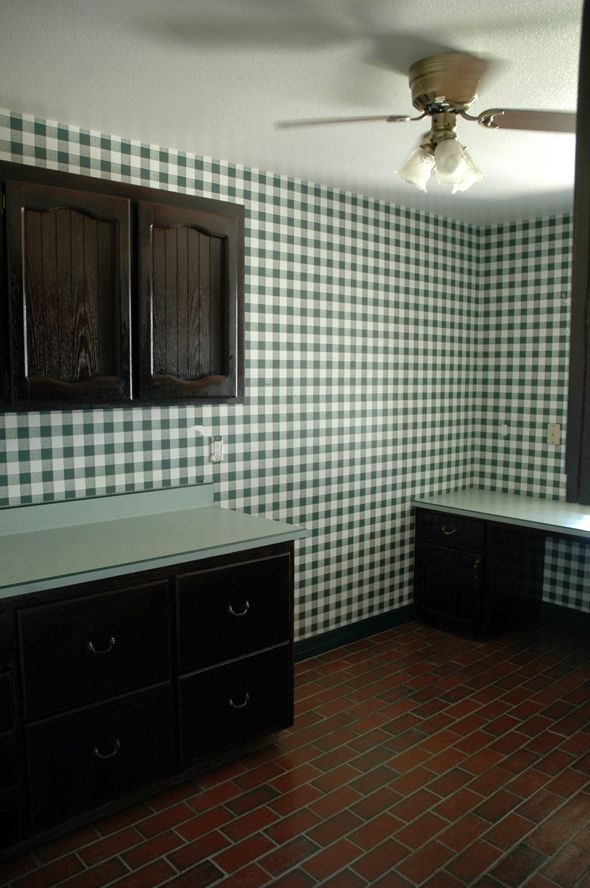 Forest green buffalo check. Everywhere.
Countrified cabinets with that horrible gel stain just sitting on the top layer.
Seafoam green laminate countertops with a forest green beveled edge!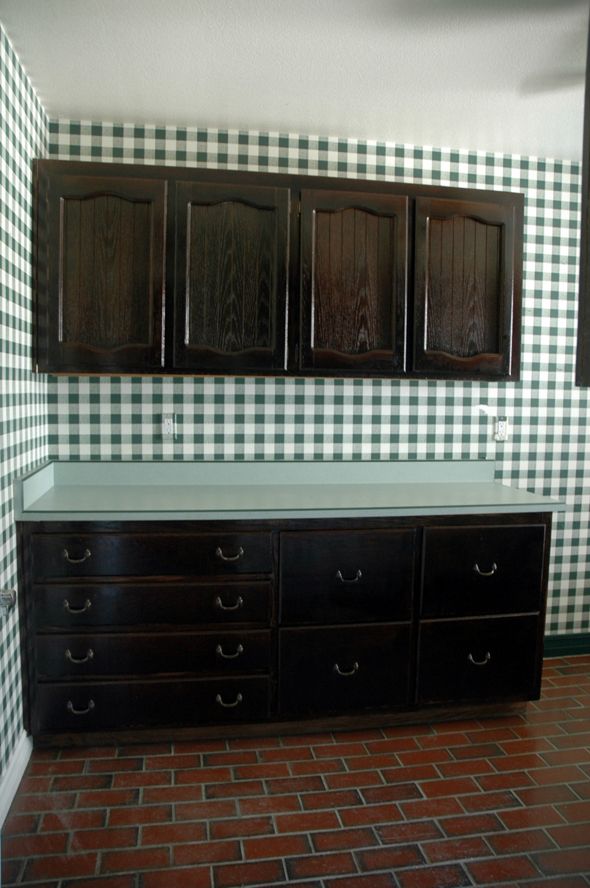 And more brick. Always more brick!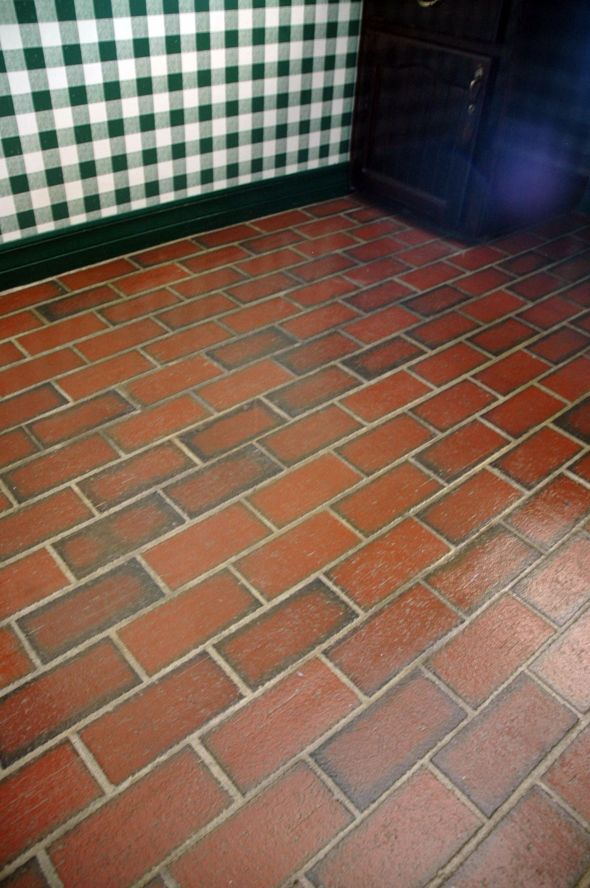 Also, no appliances.
This laundry room was a time capsule from 1986. But on the plus side, there is great light and it is pretty large for a laundry room. I like that there is a desk that I can use for my sewing machine. And even though the countertops are super ugly, at least there is plenty of counter space. Like, literally three times as much counter space as our kitchen in Brooklyn! Ha!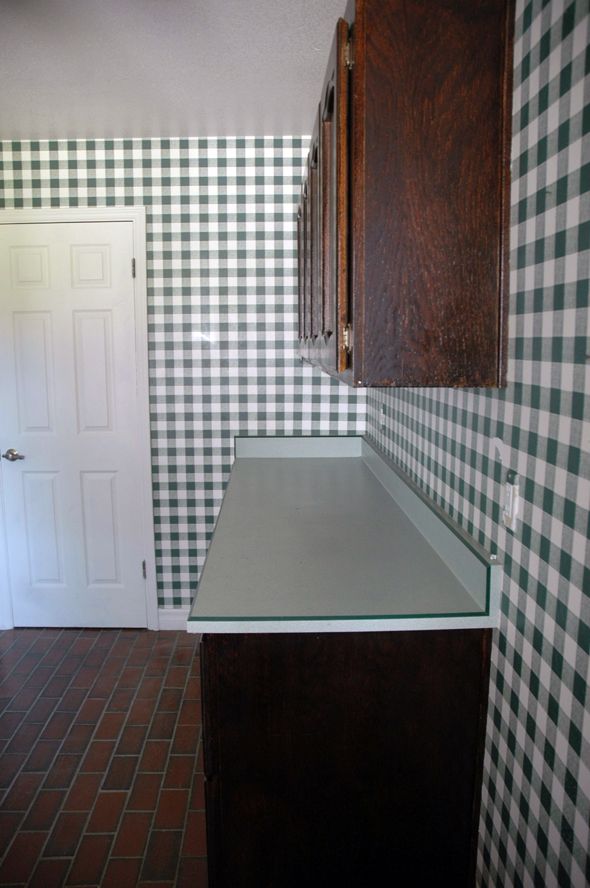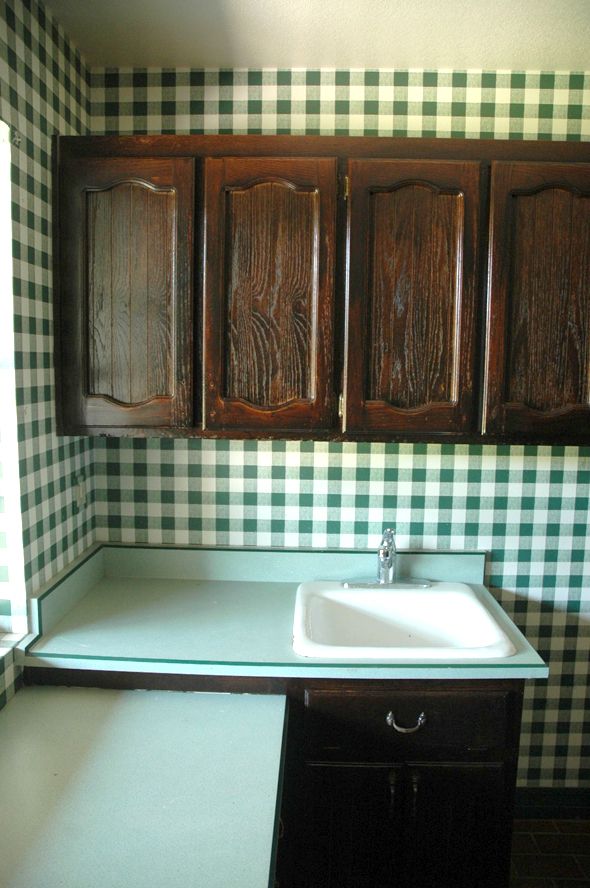 I recently finished redoing this laundry room and I am so excited to share all the afters with you tomorrow. It feels like our savings account is really hurting this month after buying a new house and a new car for Michael and taking on some of the bigger reno projects (like the floors). So I was on a super tight budget for this room redo. Lots of cool projects to share tomorrow!