My girls have always shared a bedroom. I was a little worried about finding a new house that we could grow into, but one where the girls still felt close to one another. I remember when I was a kid, I wanted my own bedroom so bad. And then I was about Gracie's age I did get my own room after a move to a new house. I was so excited that first day – until it got dark. And by bedtime I was terrified of the idea of sleeping alone in a dark room and begged my little sister to sleep with me. :)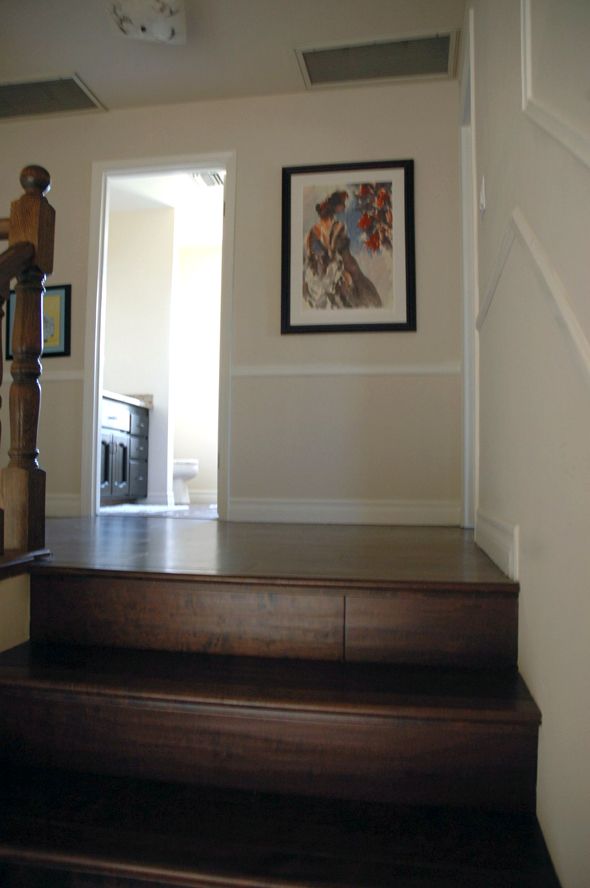 When we found this house, I was so excited about the layout. There are three small bedrooms at the top of the stairs. Just a landing, a bathroom and the girls bedrooms. No dark hallways or connections to other parts of the house. I think it will be a perfect situation for their first ventures into private bedrooms. :)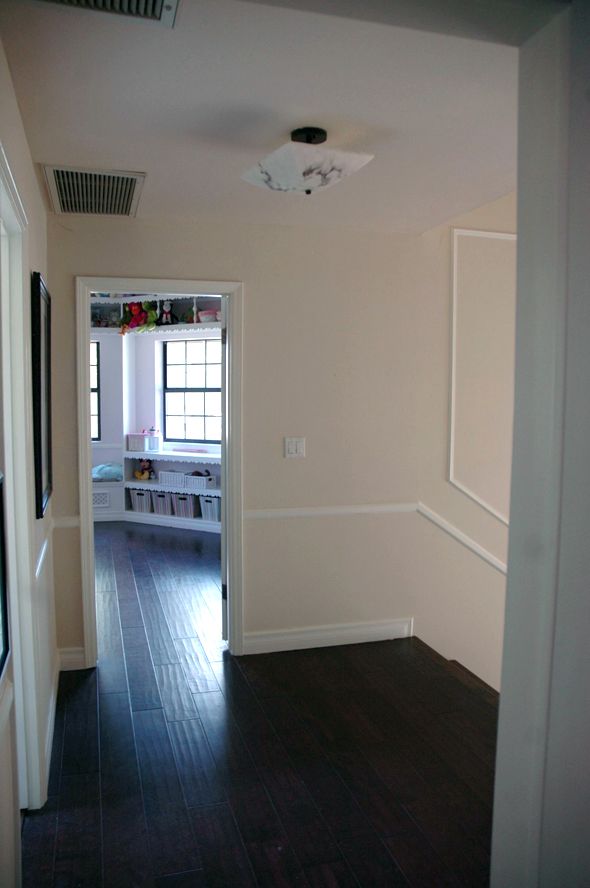 (Here are the photos of their rooms. Apologies in advance for the photo overload. Trying to get this house tour over with!)…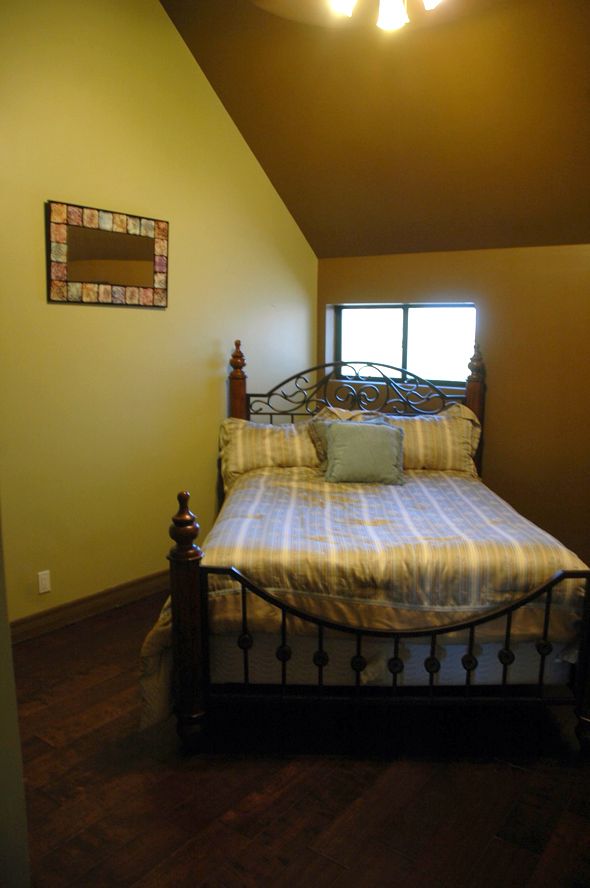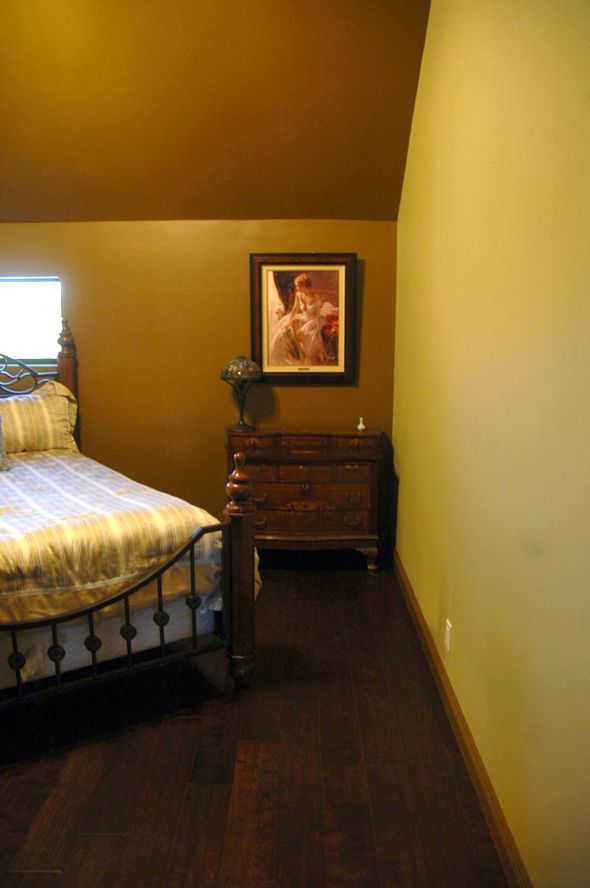 Grace's room is the smallest and most awkward. That little window (which can't be changed because of the roof line) is going to present a little bit of a challenge, but we'll figure it out. She wants pale blue walls in here.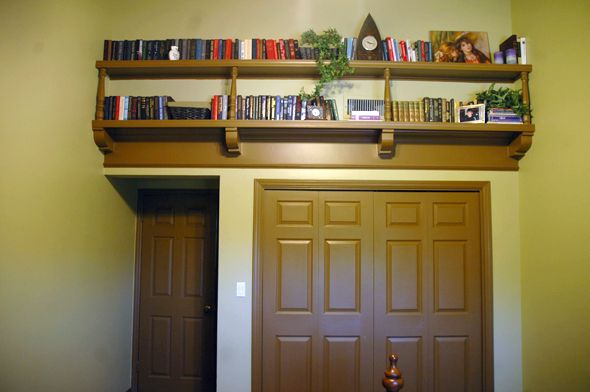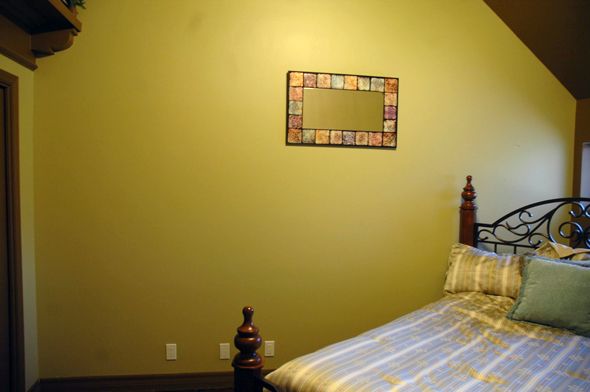 Next door is Claire's room: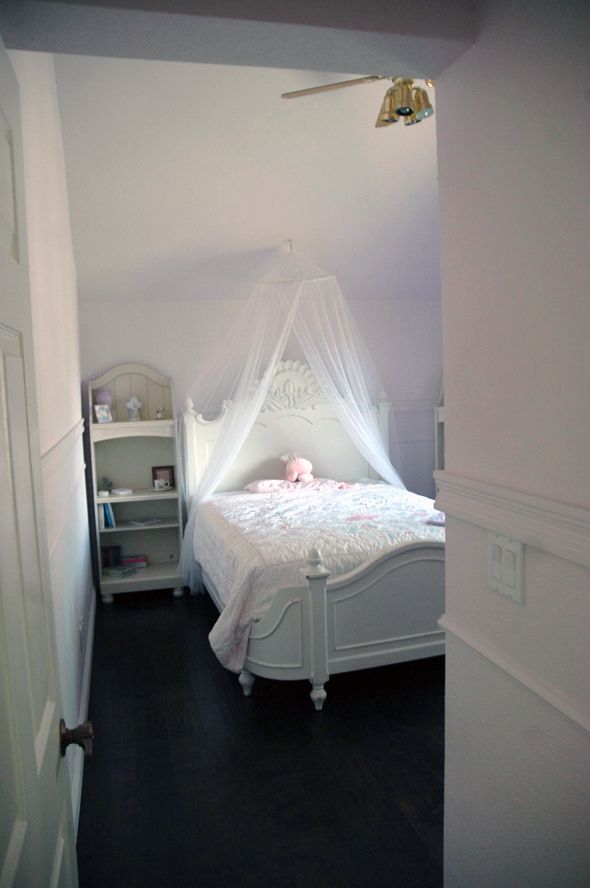 If you ask Claire what her favorite colors are she'll say mint green, hot pink, indigo and violet. Music to my ears every time. :)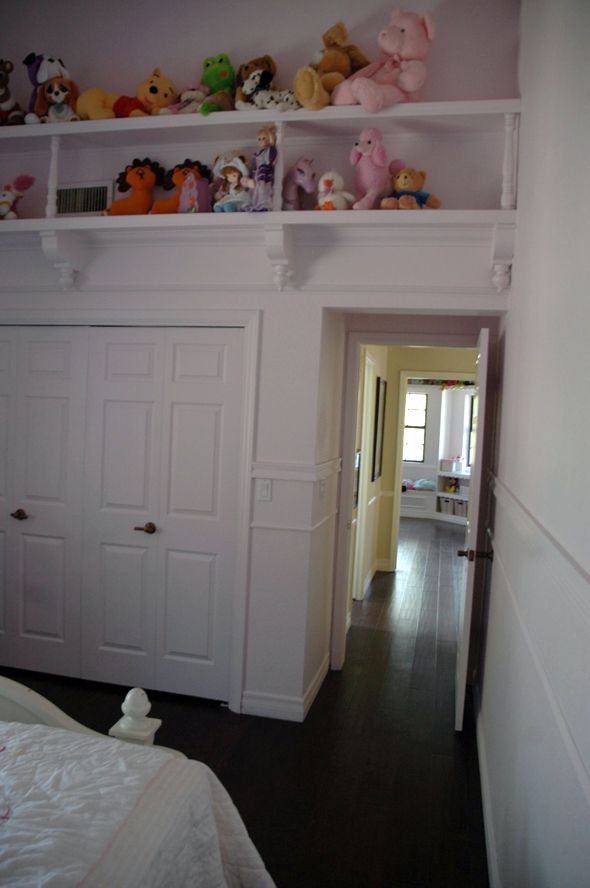 She requested mint on the walls and a neon pink bed. The combo reminded me of this room, which she loved when I showed her: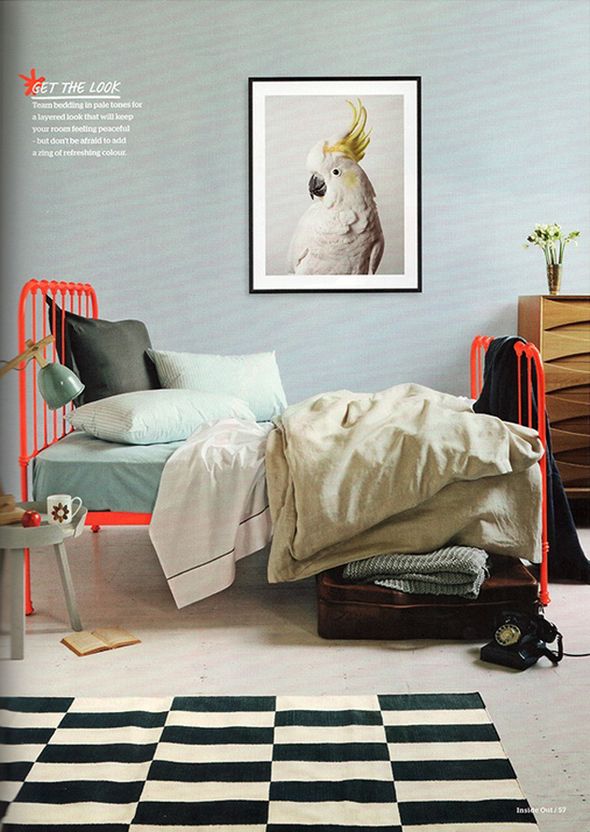 via Inside Out Mag
The next door down is a small bathroom at the top of the stairs. Boring and needs some sprucing up, stat. How perfect would this sink be in here?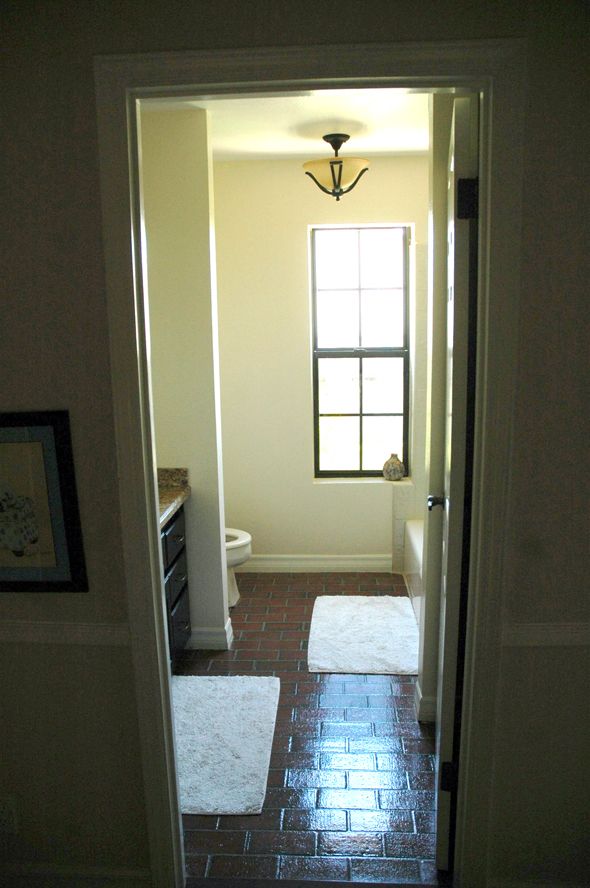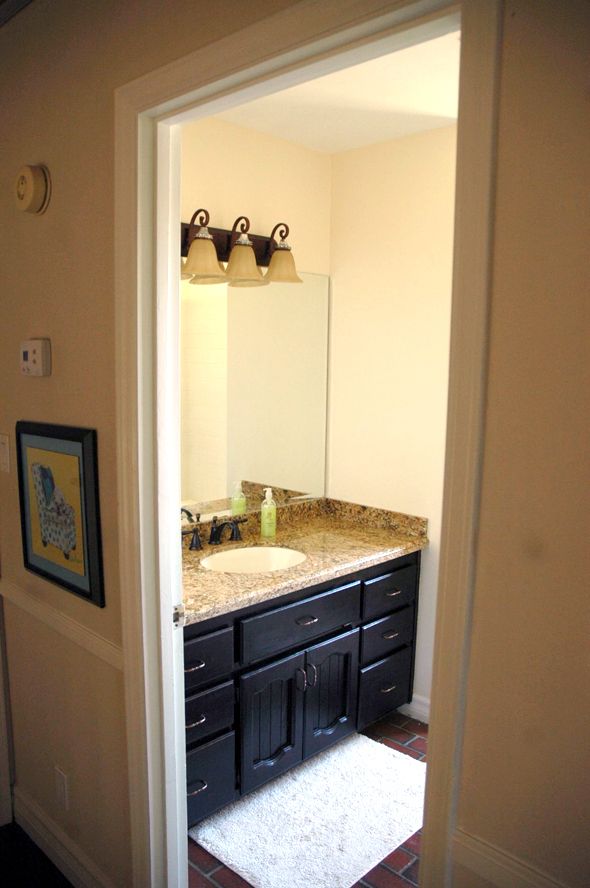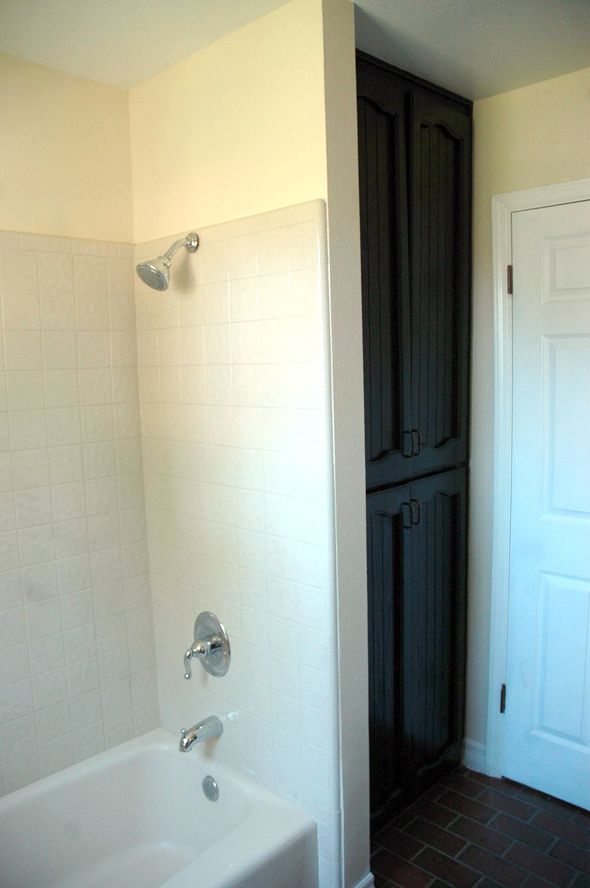 Evie's room is going to be a little on the tricky side.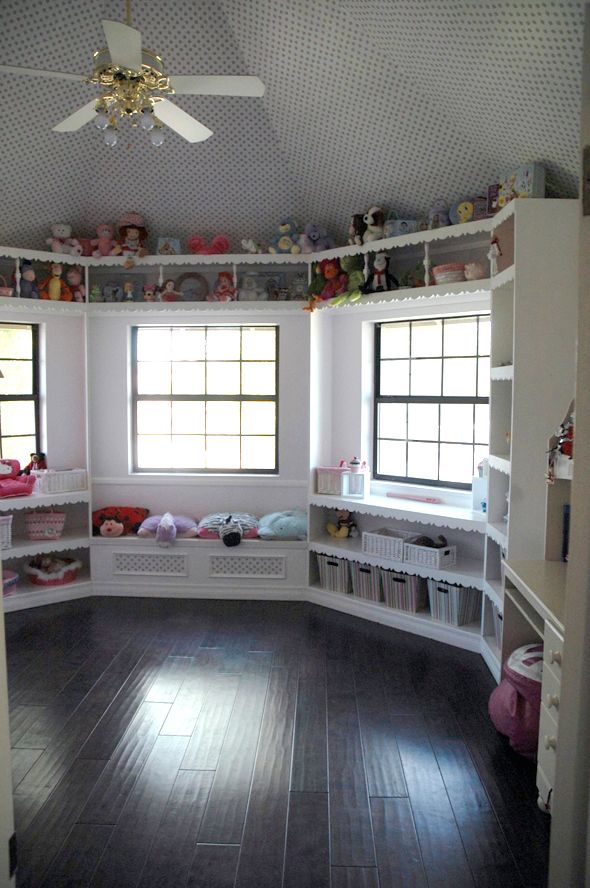 Wallpaper is on the pitched ceiling. Scalloped trim everywhere.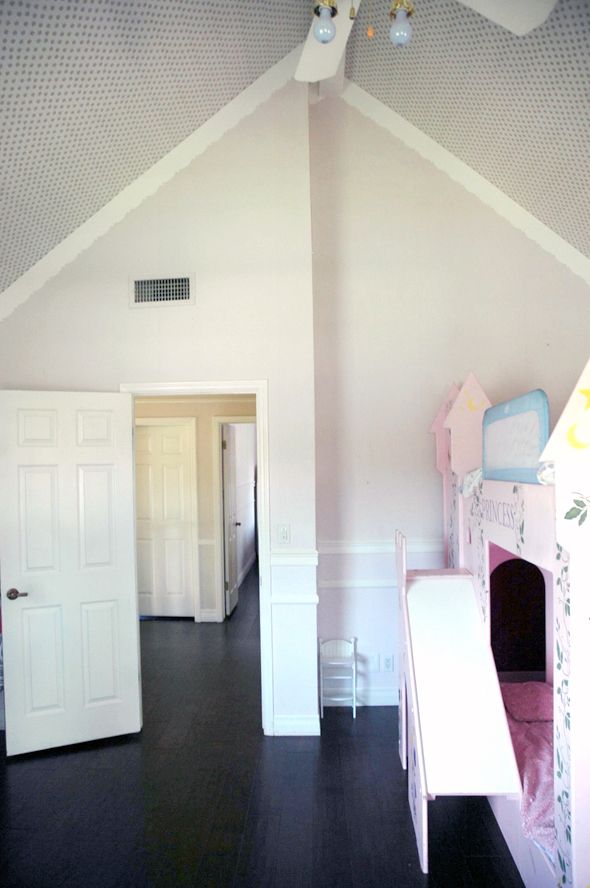 I don't love the outdated paper, but it's not completely offensive because it's so simple… unlike that bed.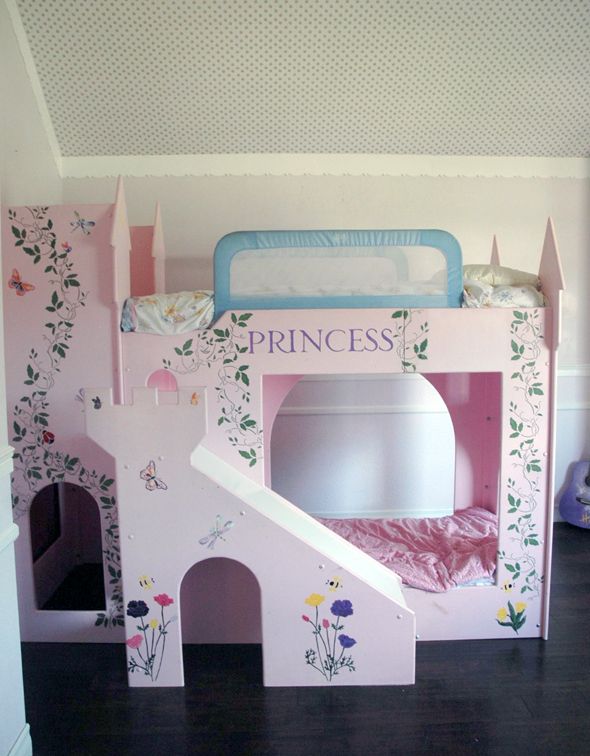 Evie was actually with Michael and I when we saw this house for the first time and she completely freaked out over the princess bed. (of course, ugh) The seller was so, so generous and nice with leaving things she thought my girls would love and use. She left some seriously amazing toys and play structure type things in the backyard that I really love. She knew Evie was obsessed with the bed and decided to leave it for her, which was so sweet.
The bed has this sort of fort thing in the back and a slide on the side that Evie (and every other kid that's been over to the house) absolutely loves. It makes my head spin to think about keeping this thing in my house. But, then I think about how much she loves it and I feel like I should at least try to make it work for like a year or two? A paint job would go far here, right? I feel like a glossy white would be best. Also a little trim moulding on the edges would help it look less homemade I think.
SO MUCH TO DO EVERYWHERE!! :)