It's the weekend! I really love short weeks like this one. I feel like I still have some energy left to actually do something productive over the weekend.
We never quite conquered spring cleaning earlier this year, so I'm going to attempt to do a little (or a lot of) organizing and cleaning the next couple of days. I just got a bunch of new desk accessories from Poppin, so I decided to kick things off in my office. New things always get me excited to clean up! :)
I first heard about Poppin from Joanna, who gifted me a set of red pens. Let me tell you, I LOVE these pens. They are modern and gorgeous (so eye catching – people always ask me about the pens when I whip one out of my bag) and, most importantly, they write beautifully!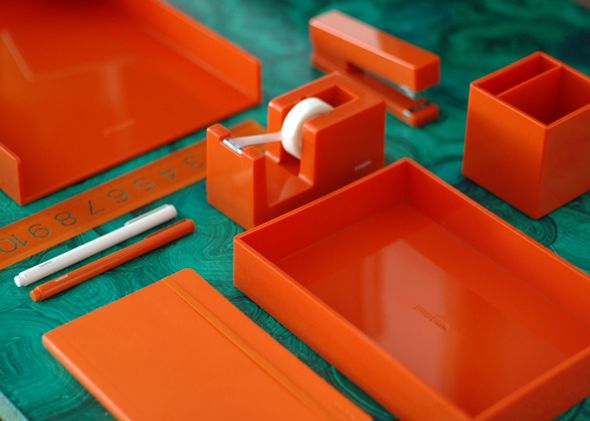 I took a peek at
Poppin's mission statement
, because their products are so well designed I just knew that they would have something interesting to say. Their goal is to help people surround themselves with beauty everywhere they go and in everything they do.
I dig.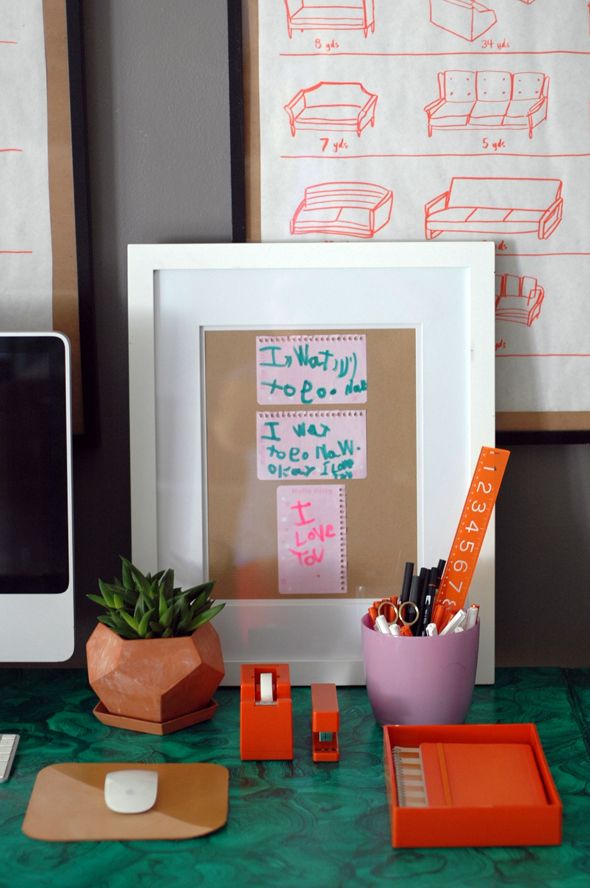 Poppin sells about anything your little heart could ever desire in the "office accessory" category.
Desk sets
,
pens
,
pencils
,
notebooks
,
file cabinets
,
desk chairs
, etc, etc, etc. All colorful and sleek. You can mix and match of course, but I think it's fun to have a color collection. I chose a deep
red-orange color
that feels very Hermes-y to me. I love the way it works with the malachite green color of
my desk
.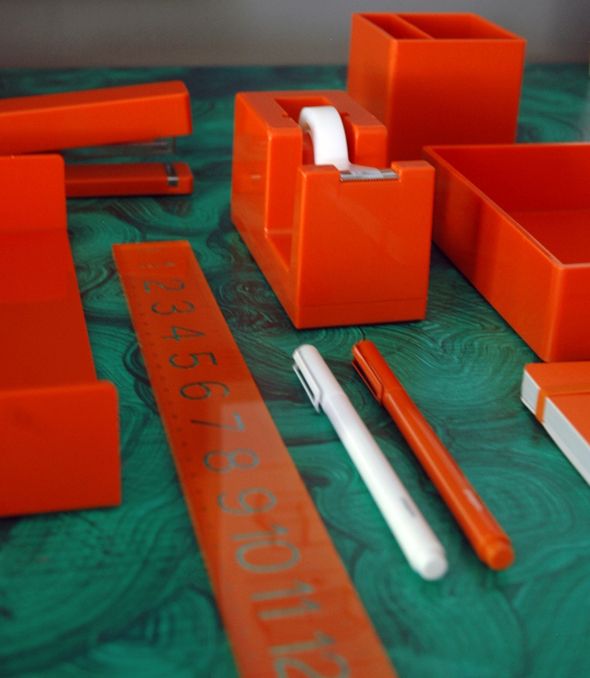 Now for the important stuff: Poppin is kindly offering up FIVE $50 gift certificates to LGN readers! To enter, simply hop over to the Poppin site, chose your favorite office accessories and leave a comment here with a link to your choice(s). Contest ends next Friday, June 7 at midnight.
Right now I'm giving this chartreuse set the up-down. I really could use a new pair of scissors… :)
Lime green set // Blue accessory tray // Colorful notebook // Blue stapler // Black ruler // Black and white desk set // Orange desk chair
Orange sticky notes
//
Yellow filing cabinet
//
Yellow pens
//
Blue highlighters
//
Security envelopes
//
Things To Do pads
//
Monogrammed Notebook
//
Lime green notebook
PS Poppin is also offering $10 off on every order over $40 from now through June 5 with the code "LITTLEGREEN". Happy shopping!