Our bedroom is starting to come together. I guess really all I have left is to figure out a headboard (that's why we have an extra row of pillows stacked on our bed – something soft to rest our backs on for the time being!) and maybe a little art project for the long wall to the right here. There's also a chair on the other side of the room that could probably use new upholstery. But for now we're enjoying our recently purchased bedside chests, lamps and rug (on super-sale!). The DIY roman shades are working beautifully (still enamored with the tumbling block tape trim!) and the art has been hung. I'm happy with both the vintage oil painting on the window side of the bed and the swan print on the right side: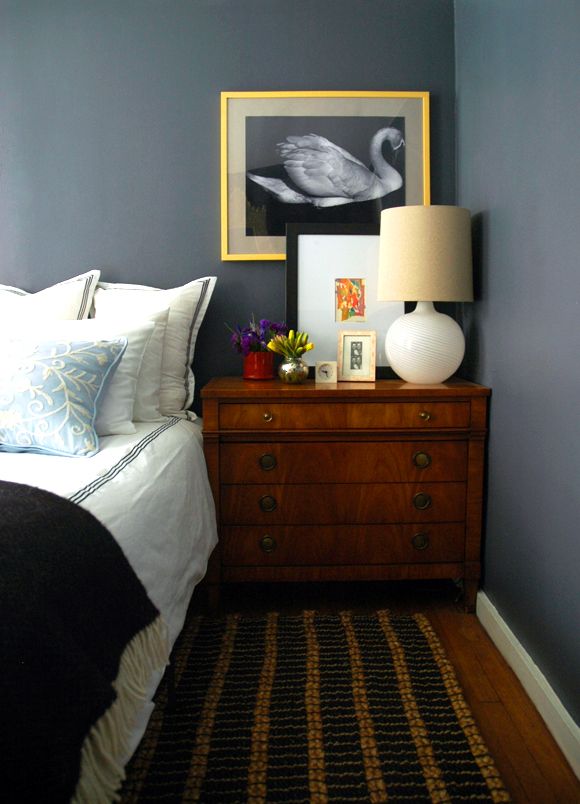 Remember this post? I ended up buying the swan print thinking it was going to make it up in the gallery wall in our living room, but somehow it fit our bedroom vibe better. It's a little funny how much I love swan photography because I'm actually not the hugest fan of birds in real life (I swear the pigeons can sense my distain and they seek me out). But swans! Aren't they just hauntingly beautiful? And I think they photograph so well, sort of in the same way horses do.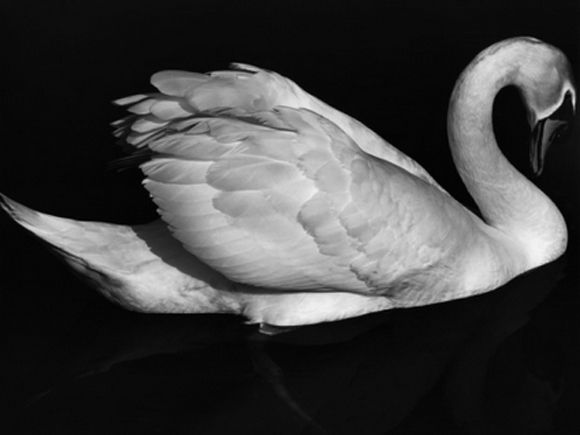 I layered the swan print with a small abstract pastel (that looks so blah here in these photos – promise it's a great little piece in person). I bought it at the flea market a couple years ago and completely forgot about it. When I was looking in the basement for a frame for the swan, it resurfaced, and I think the two pieces were meant to be paired. I like how they work together in the space since I wanted a contained amount of color in here (this green Brunschwig wallpaper and bright blue door are in the hall just outside our room).
Here are a few other swan prints that I'm loving, in case you're in the market yourself:
Patrick Cline used to sell these polaroid prints in an etsy shop, but the shop was taken down recently. (Might be worth reaching out to him to see if he has any of the limited edition prints left?)
If Patrick doesn't,
this print
is sort of cool, too (and is super affordable).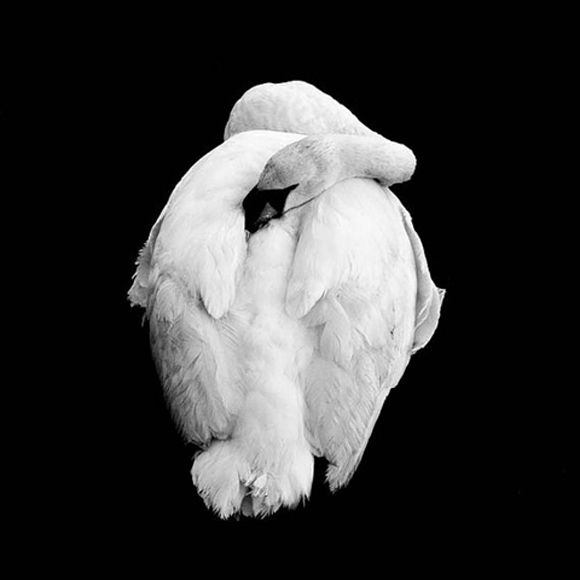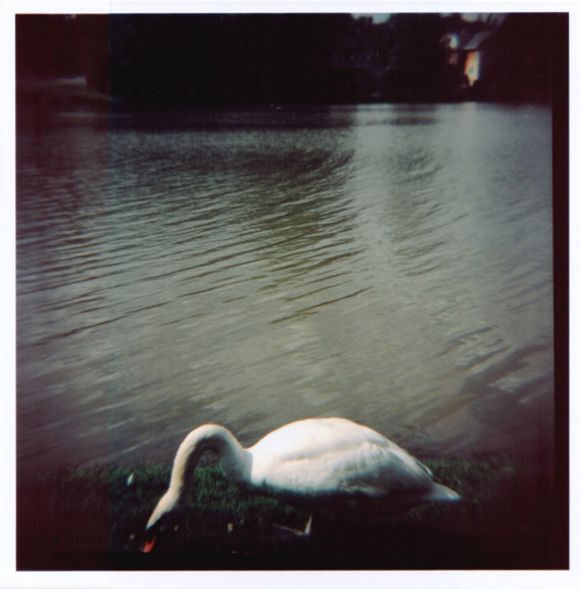 How was your weekend? It felt a little like spring yesterday here in New York. Everyone was out walking their dogs and playing with their kids, and smiling and brunching and buying flowers. The general enthusiasm on the street was pretty contagious and it made me suddenly remember how much we really do like living here. (side eye over to you, Winter.)