I have been looking for a new mirror for our powder bath for a while (you can see the super boring, plastic(!) old mirror here). The corner sink is so teeny that the dimensions of the new mirror needed to be pretty specific, and the frame had to be thin. It's hard to find a thin and interesting frame!
I found this antique beauty at Center Stage antiques in New Jersey (a fun place to stop by for furniture and mirrors if you're in the area) and it spurred a very spontaneous change of wall color. Remember the DIY abstract walls
here
? I still liked the walls (they were really fun in person), but this mirror needed a more moody backdrop.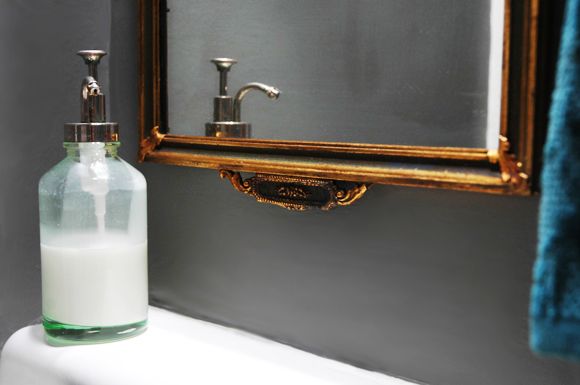 The new color is one of my stand-by favorites – Benjamin Moore's Chelsea Gray. It's dark, but not too dark.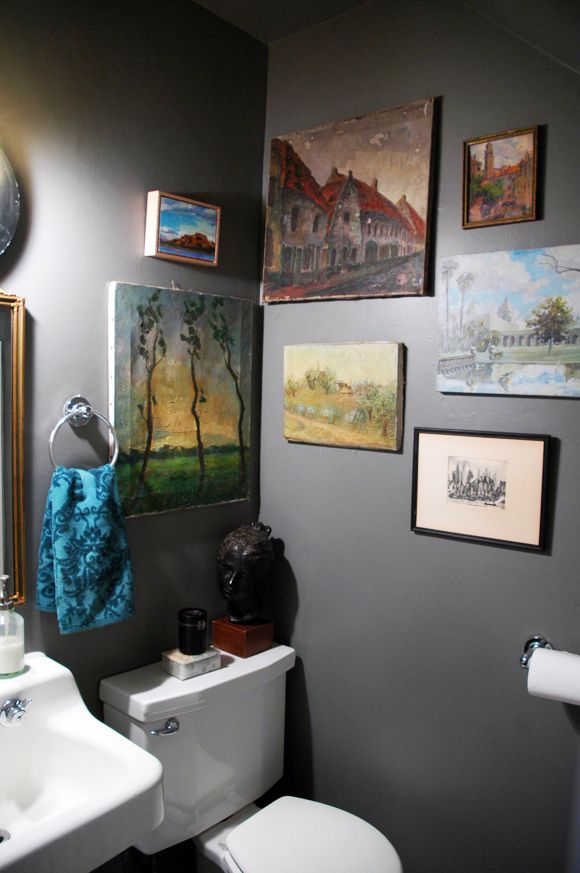 And rather than going for a skirt on the sink like I thought I would, I just put a new coat of paint on the pipes so they sort of blend into the wall more. I love how industrial (and clean!) it looks compared to before.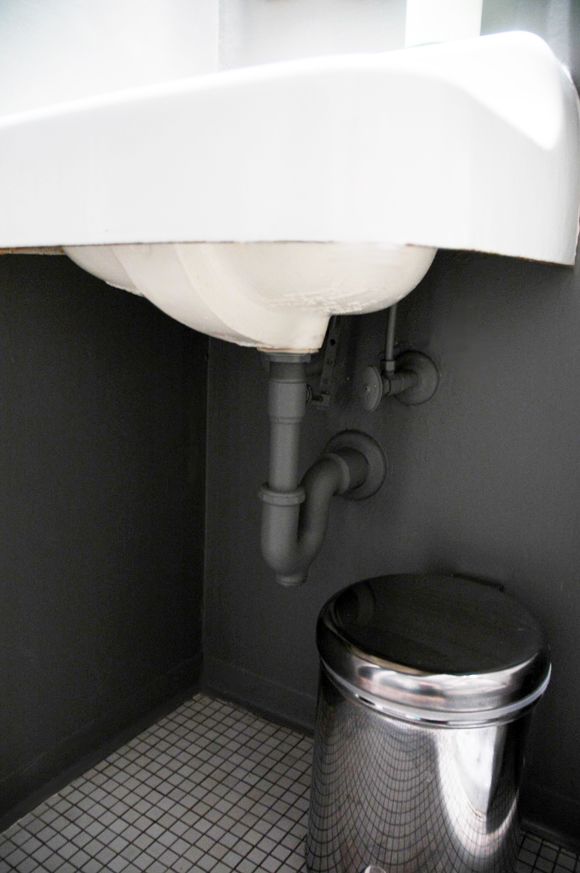 I kept the bi-fold doors white for now for some lightness in the space. That old mother of pearl and brass light switch cover from Anthropologie came alive on the dark gray walls! It's been one of my favorites over the years. I think we've had this cover in five homes now?
I kept the old art hanging in the same places. These are all paintings (most of them really old) of my favorite places. I bought most of them in flea markets of the places they depict (Venice, Rome, Brussels, Bruges, and of course the Seaport etching.)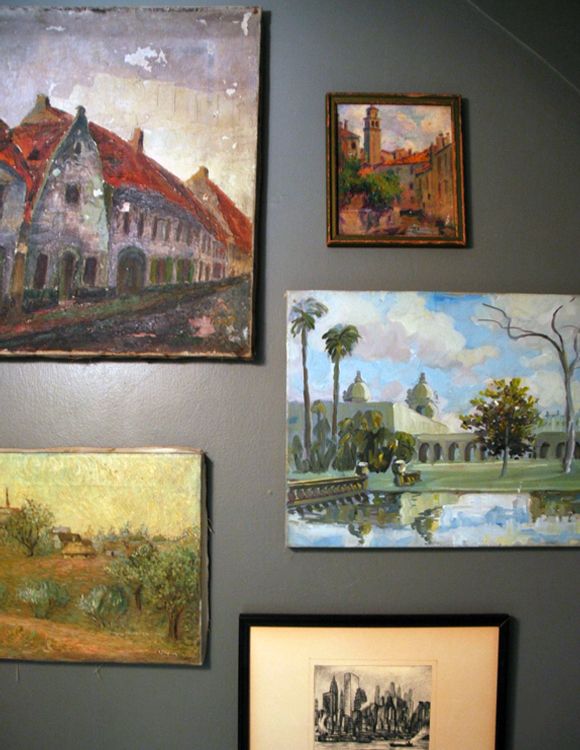 Most of them are unframed and a little ragged, but I think I like them best this way!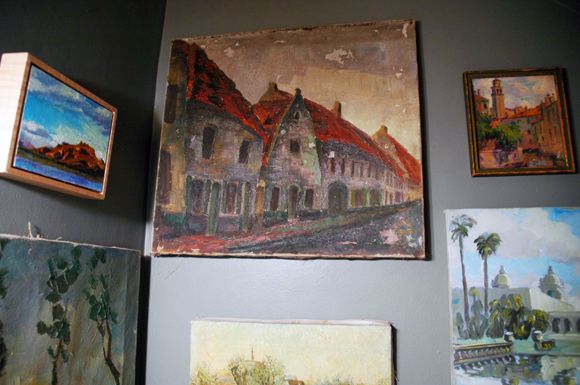 How was your weekend? Did you watch the inauguration?