I meant to post this yesterday, but I guess it's good to feel and express thanks on days other than Thanksgiving, too. :)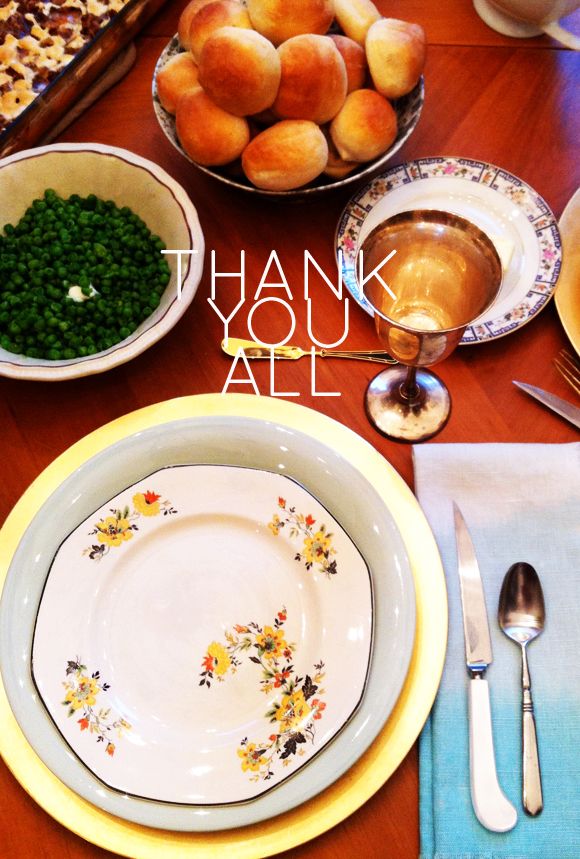 Thank you all for dropping by my little site here. I think of all of you as lovely, supportive friends. Thank you for being so kind to me and for sticking around all these years. I feel like there have been so many chapters of my life that we've seen together. Half a dozen cities, more than a few moves, babies, successes and hardships, and all the decorating craziness along the way.
This year has been an especially bittersweet Thanksgiving for our family. Sandy was not kind to a few families that go to my kids' school. Two of the children in Gracie's first grade class live in Red Hook and they lost everything. I can't even begin to imagine what that would feel like – especially with kids, in the winter. Those families have been displaced for weeks and the school has been trying to help them with donations of furniture, clothing and toys. Even just extra play dates to keep those poor kids in good spirits.
At a class Thanksgiving celebration this week, the children were taking turns sharing what they were most thankful for. When it was the turn of one of the boys whose home had flooded, he said that he was just thankful for his family and grateful that he learned from the storm that you can feel at home wherever your family is. (Every adult was practically sobbing.)
It's guilt-inducing how untouched our home was by Sandy. There was so, so much damage just to the north and south of us. Every time I hop in the car and drive for just a mile or two I am overwhelmed with gratitude and heartbreak.
Some of my graphic designer and artist friends and their friends have come together to help and give back in the best way they know how. They created beautiful NYC-post-Sandy tribute artwork where all the proceeds go to the Mayor's Fund for Hurricane Relief. The prints are available through December 2 in limited editions here on Print Aid NYC.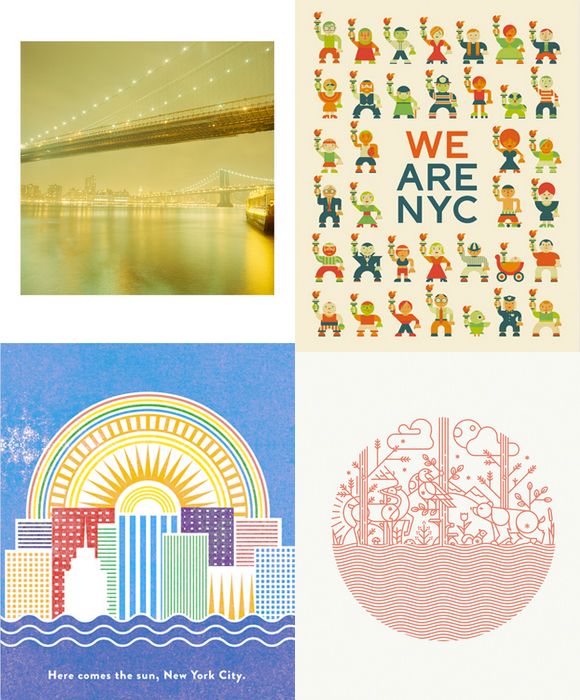 I can't wait to share these with friends and family as holiday gifts – I know I would happily display any of
these
in my home. I'm so proud of my friends.
Hugs to you all. xoxo