I finished reupholstering our old bed frame right before we moved out of the loft, and I still really love it.
Remember how I was trying to figure out what fabric to use? I thought a lot about the color…

I was leaning toward this pretty silk velvet from Kravet, but it was pricey (like, very pricey), but I loved the color and sheen.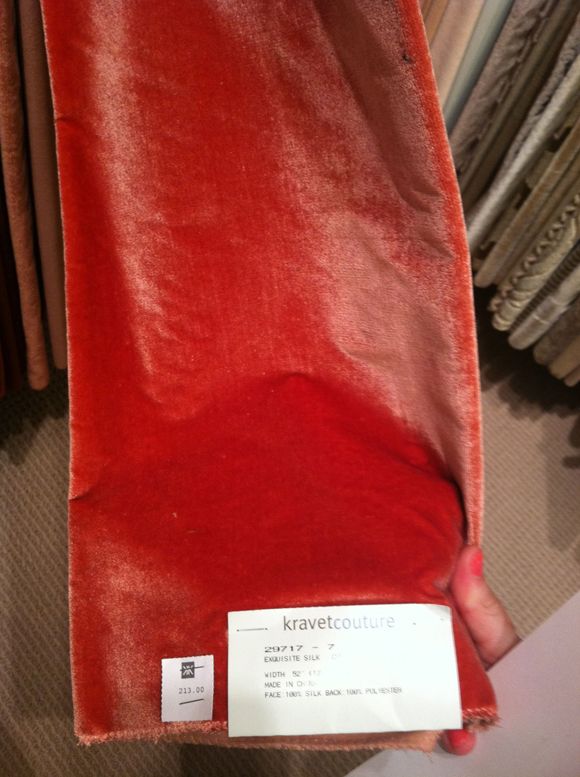 Then I stumbled across this really pretty cotton velvet when we were in Arizona this summer, for only $13 a yard at Home Fabrics in Mesa. I bought six yards and had to carry it on with me on the plane right home — it was so heavy! (and I had too many Last Chance finds stuffed in my suitcase)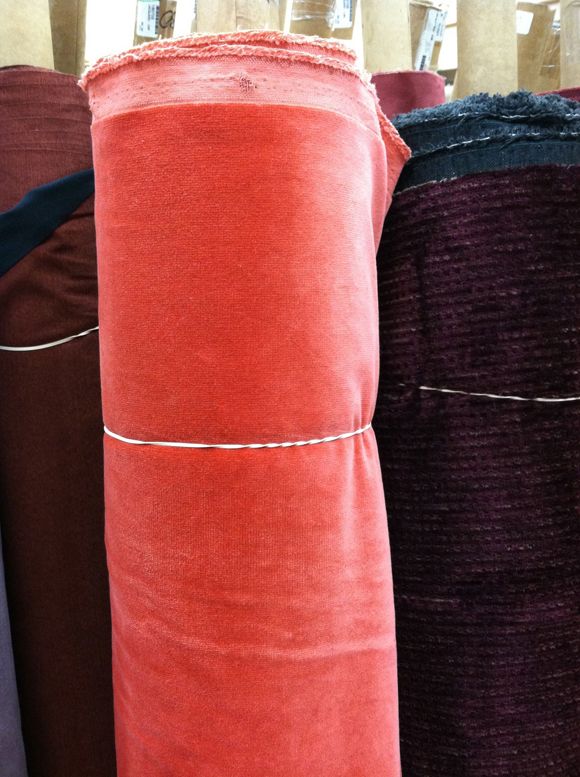 I used
this basic approach
to the upholstery process after pulling off the old fabric, but I actually removed some of the footboard so that it would be easy to climb over in our small room. I also used the same
nailhead trim roll
. This time, after tapping in the nailhead strips, I quickly colored over the nailheads with my
gold leaf pen
. (see how bright the bottom few are here?) The key is to not color too perfectly. A messy job looks more real.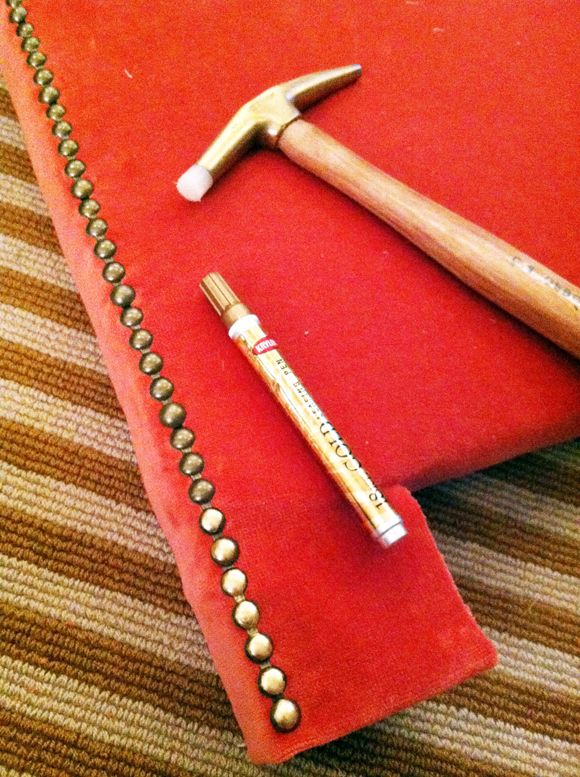 I'm in love with how
low
the head and footboards are – it feels more modern to me. The top of the headboard is about 38″ high. It's nice because my head sort of rests on the top edge when I'm reading in bed and my back can be supported by the euros and standard shams. It's really comfortable.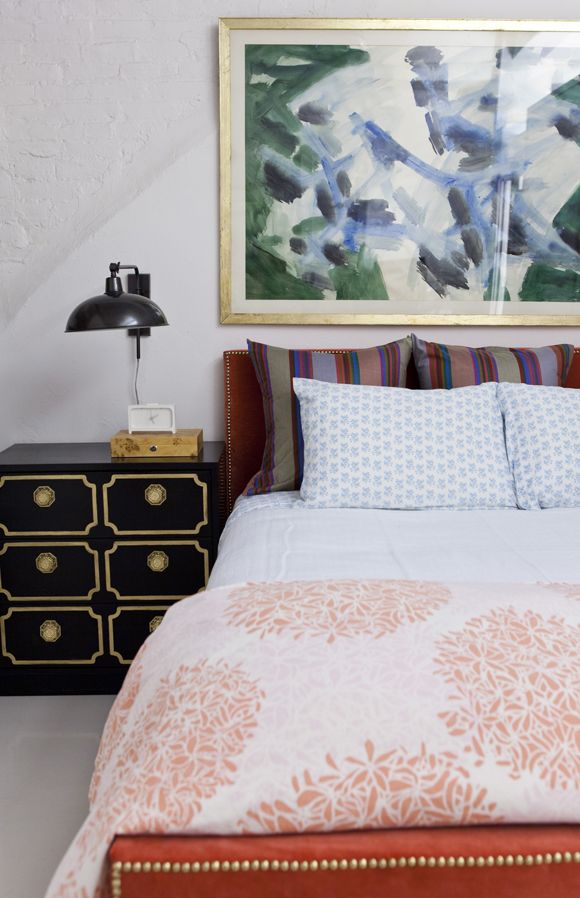 And, hey, do you recognize the pillow fabric? I wish I had a 100 yards of that
vintage stripe
.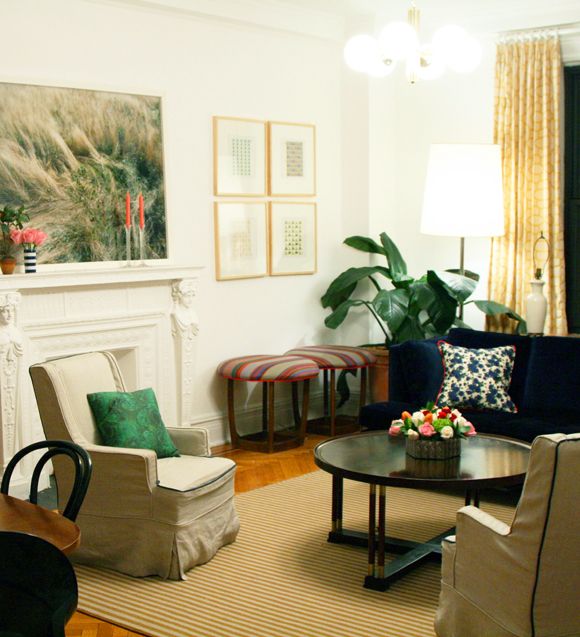 PS In case you are struggling with the corners of a piece like this, I did the reverse approach I shared in
this project
. Corner strip first, edge pieces last.
PPS More photos of how this bed used to look a couple years ago HERE (including a folding screen DIY)