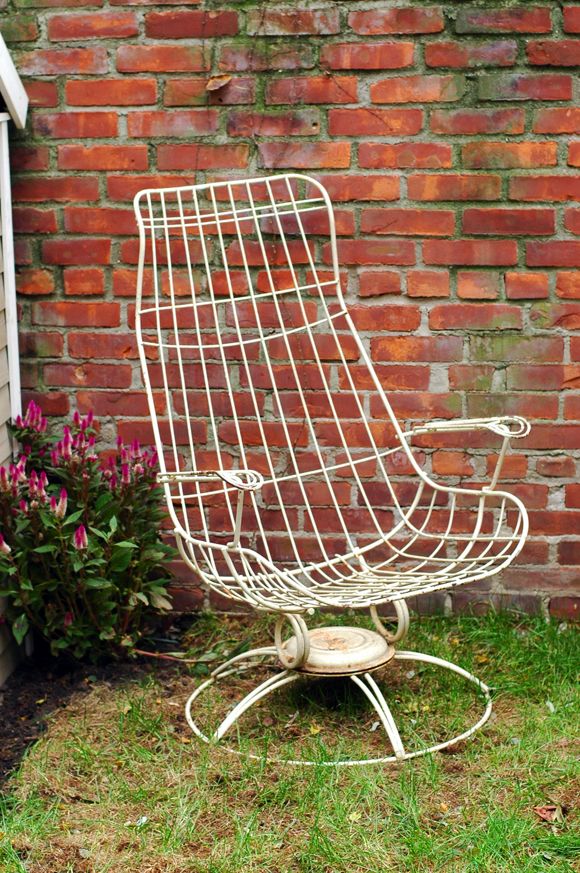 My sister's in town and I was so happy to have her company for a last minute working road trip. We stopped to do some antiquing – and look what I found today!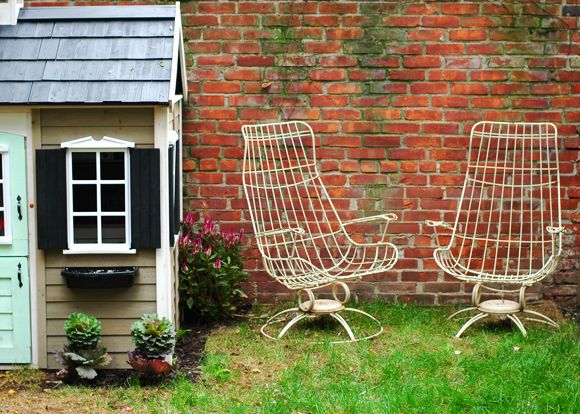 These vintage wire lounge chairs have so much potential and they were a steal. I'm so glad I switched my balcony plans at the last minute and went with these Blu Dot chairs for around the table. These loungers will sit in a pair on the other end of the balcony. Maybe the faux bois side table between them?
I'm not a fan of the ecru paint color. It's chipping and rusted over a bit anyway, so I'm thinking I'll strip these down and see what I've got to work with. I'm sort of hoping I can leave the metal unpainted. (maybe just sealed to prevent rusting?).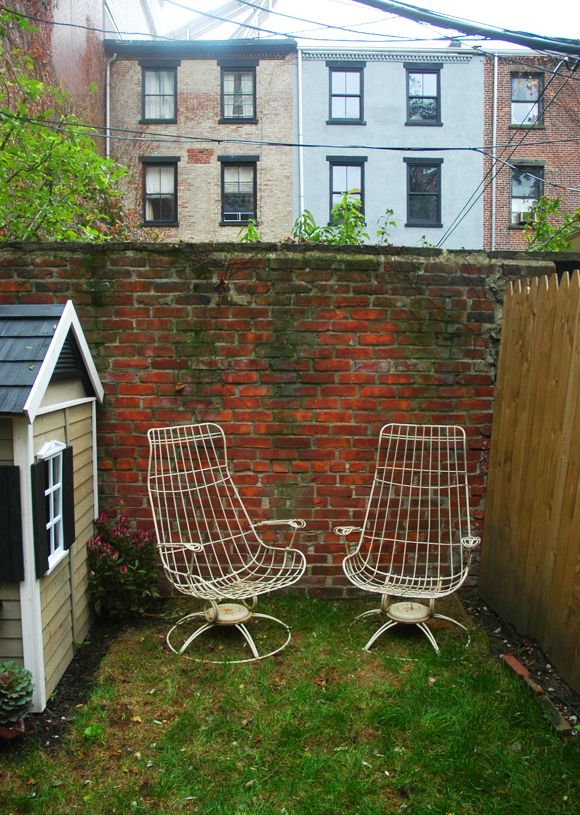 I'm already brainstorming cushion designs. I have a really fun one in mind. I just need to do a little research on the type of foam/fill I need to buy for outdoor use. Have you ever made your own outdoor cushions?