We've had a framed chalkboard in the girls' room for years (I showed the project
here
). They loved it a lot, but there wasn't really a good place for the frame in the new room at the brownstone, so we figured out a new way to have a chalkboard in the room.
Here's what the board and table (which I picked up at Homegoods a long time ago) used to look like in the loft. The table looked okay from the side but top was pretty trashed from years of arts and crafts. It was time for a makeover for sure. Plus, I thought the wood table on wood floor look would not be so cute.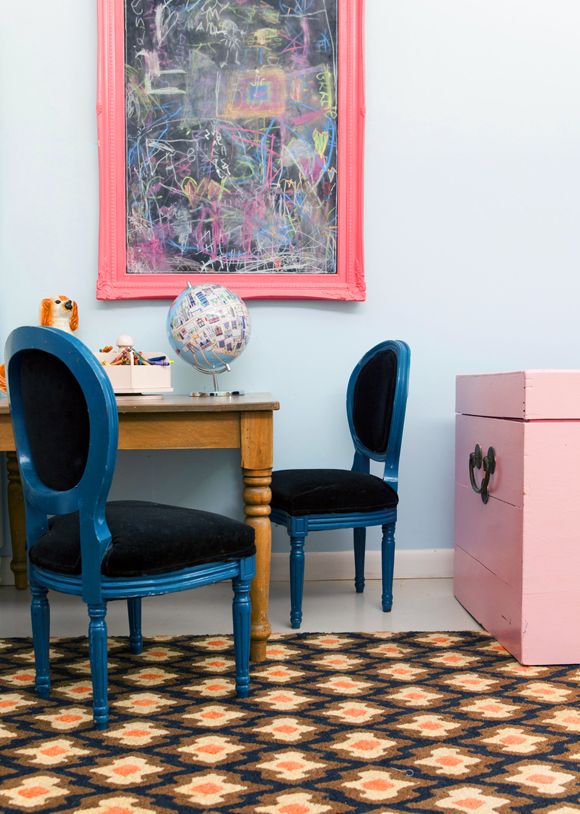 I cleaned and hand-sanded the table down to smooth out the worst of the surface bumps.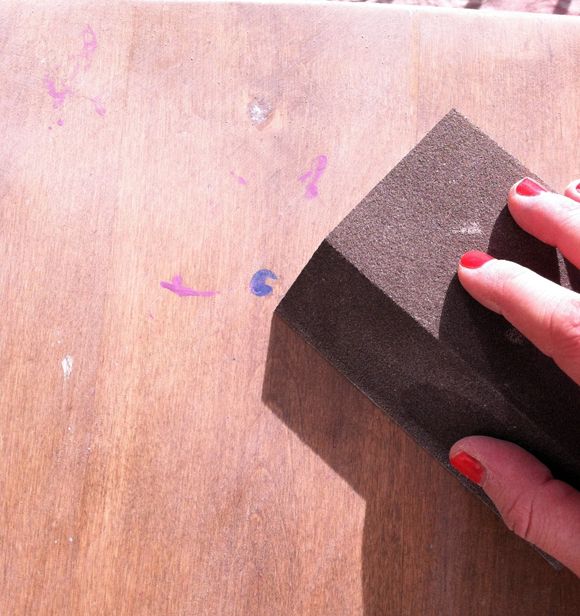 Then I rolled out about three or four coats of chalkboard paint. The nice thing about this paint is it dries very fast – which makes it super easy to work with.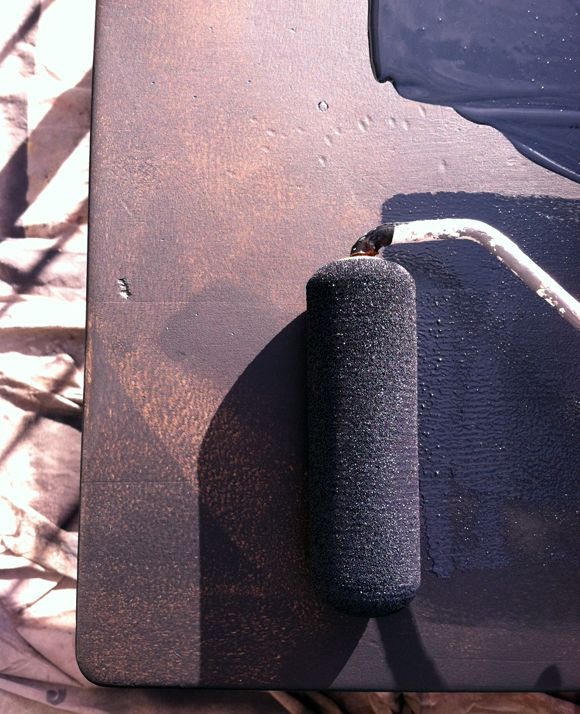 I paired the table with chairs found
here
 and
here
. We keep the chalk sticks in a neon pink acrylic box I picked up at the flea market. I bought the rug at the
Madeline Weinrib sample sale
 in the ABC clearance basement (I think they just had another sale, actually and I'm sad I missed it! Might be worth a call to see if they have any left-overs…)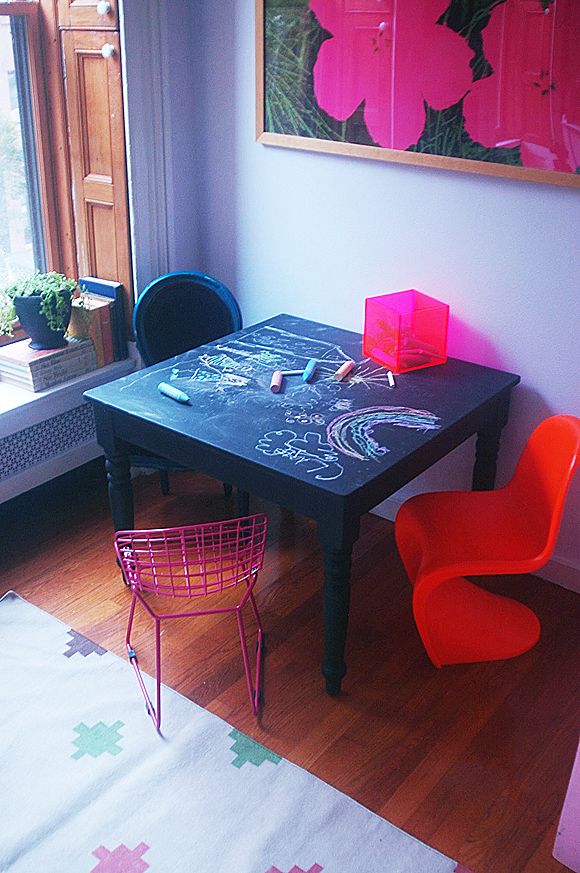 We've been using the chalkboard table for a few weeks and it's actually working better than I expected even. I think part of that reason is my older girls are able to wipe it down themselves if they want a chalk-free surface. I was also a little concerned that chalk dust would get everywhere, but I haven't noticed any. Success!