I'm slowly but surely chipping away at the project list for the living room. For the most part we didn't use a coffee table in the loft and we really missed having one.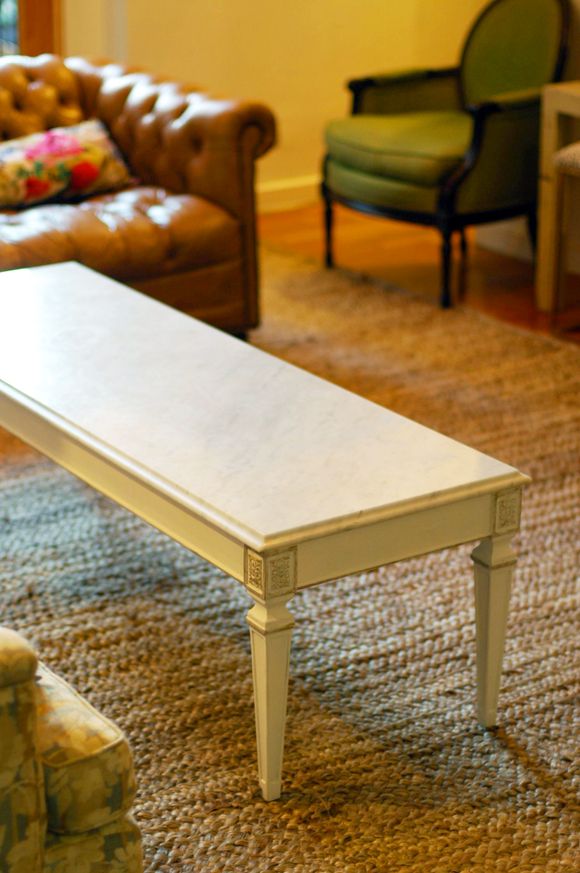 So remember
this
vintage coffee table? In the loft, we used the marble top on our
kitchen island
(
both incarnations
). I kept the fruitwood base, thinking I would use it to make a foot-of-the-bed bench, but I liked the marble in our living room, so the frame and marble top were joined together again…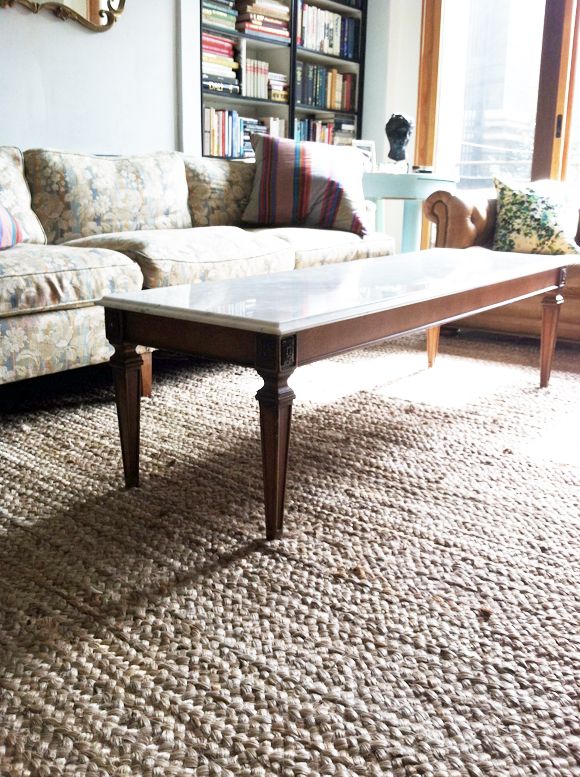 I knew the wood would have to be painted out though – it was not pretty up close. I thought about doing a gray shade, but the room really needs more white, especially for when the sofa fabric gets changed to a darker color.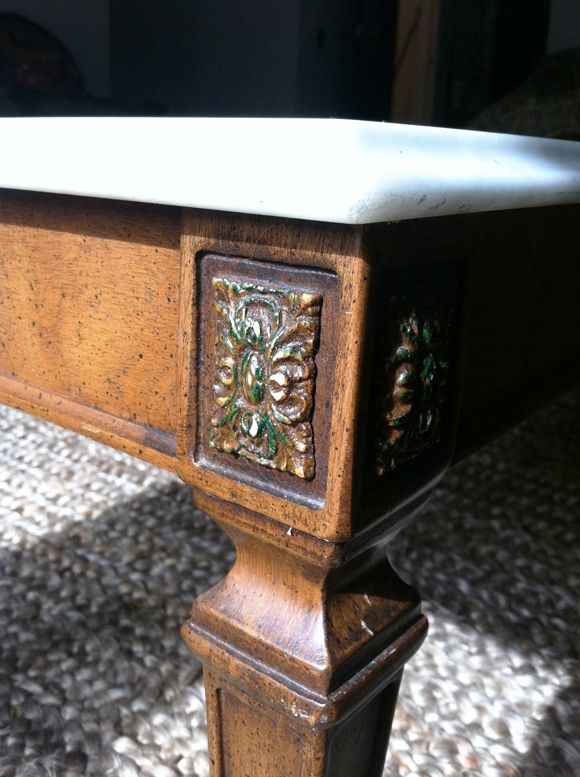 I remembered seeing this
Christine side table
from Oly Studio with a client and I love the painted and gilded finish. I especially liked that the gilding was a little worn and not so new looking.
I didn't want to do an antiqued white paint though, but I did want it to look chalky and very matte, so I knew I wouldn't spray it. I had a tupperware of the flat paint that was on our walls in the loft. It is a very soft, creamy white, with some gray undertones. I think it's BM's Arctic White.
I sanded the old finish just enough to sort of rough up the surface and then I dry-brushed a base coat.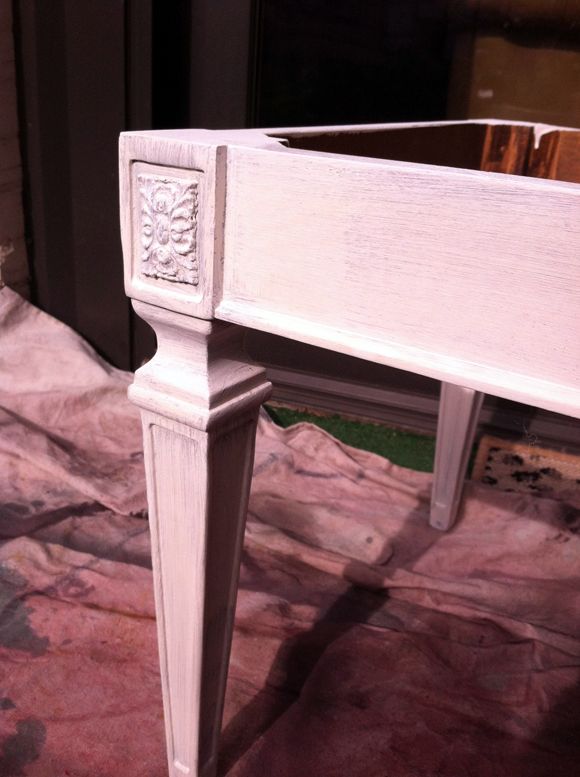 I lightly sanded again – it goes really fast with those handy little sanding blocks. I use them way more often than my electric hand-sander for light jobs like this because I feel like I have more control.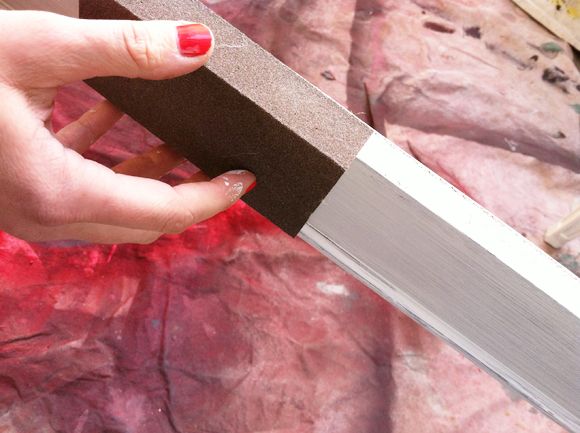 Then I did another dry coat. Sometimes, if my paint is a little on the dry side or my brush is not perfectly new, I'll get more brush strokes than I want and that's why dry brushing works well. For the final coat it works well to sort of quickly beat the barely wet brush on the surface. It makes for a soft, burnished finish.
To make the finish look more like the Oly table, I used my favorite
Krylon gold leaf pen
to lightly draw on some faux gilding.
To make it look a little more beat up and not so new, I lightly sanded the gold, too.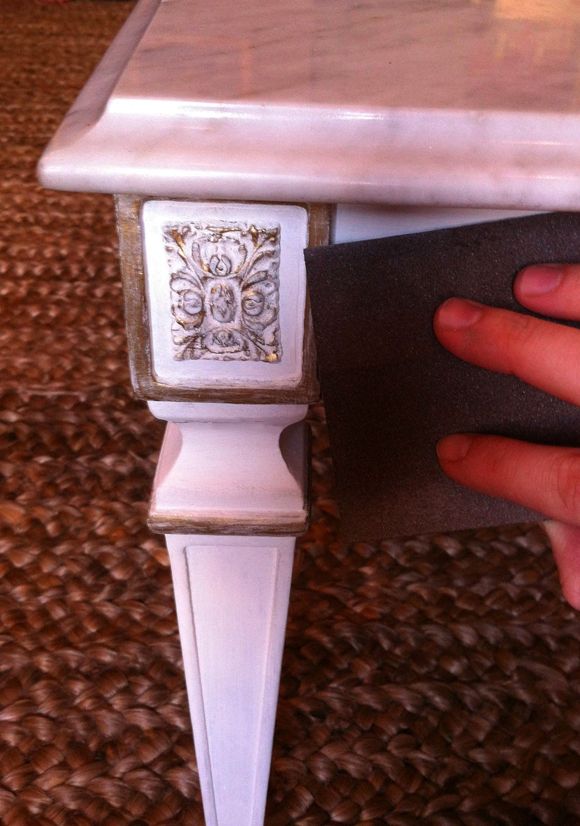 I thought about gilding down the ridges of the legs too, but I think it would have been overboard. I might go back and add it later though, once I lay down the new rug I've been working on.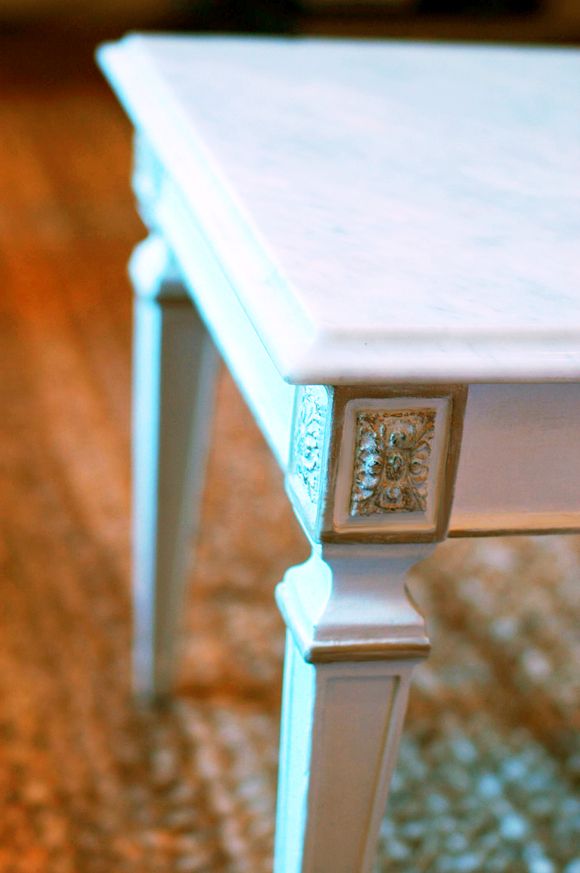 Along with the rug I'll layer on top of the jute, I have plans to reupholster the green chairs and the vintage sofa and to change out the pillows.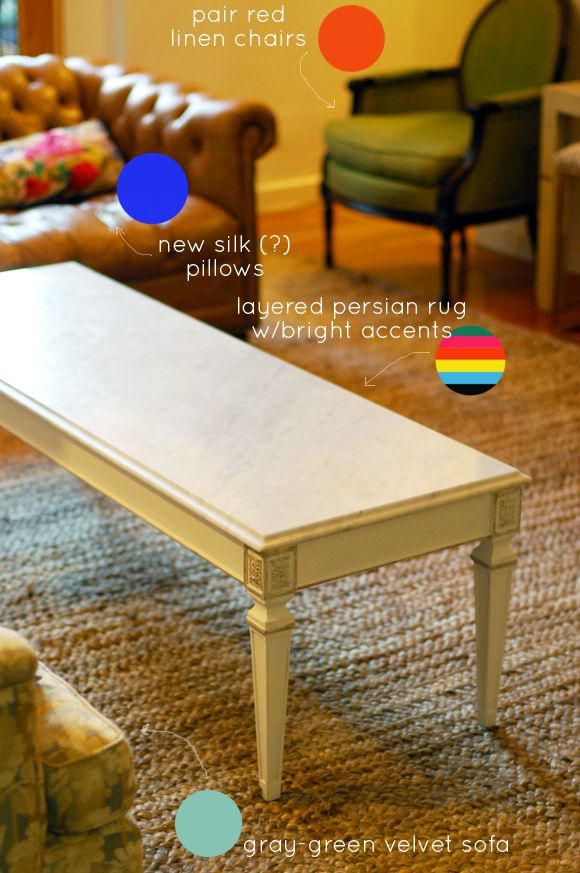 I also really need to add a window treatment. I think I'll make three roman shades in a medium gray color and layer those under curtains in a shade close to the wall color (which is all washed out here). The goal is to sort of hide most of the unfortunately placed a/c unit.
Lots to do still, but it feels good to be steadily knocking out the projects. :)