Just like with my furniture, I like my art to be a mix of modern and traditional. We're doing another gallery style wall in our living room, similar to what we had at the loft, but I want to mix the pieces up a little. I'm always on the hunt!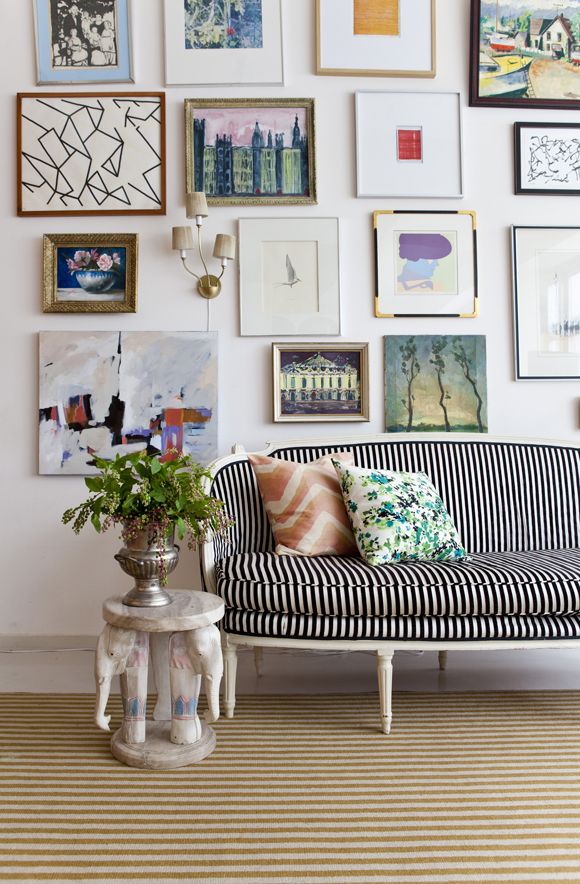 A couple weeks ago I found this ice blue with red splatters painting at the flea market. It's an unmounted canvas so the vendor gave me a smokin' good deal. I picked up a black canvas to staple it to, and I'll probably frame it using my old trick.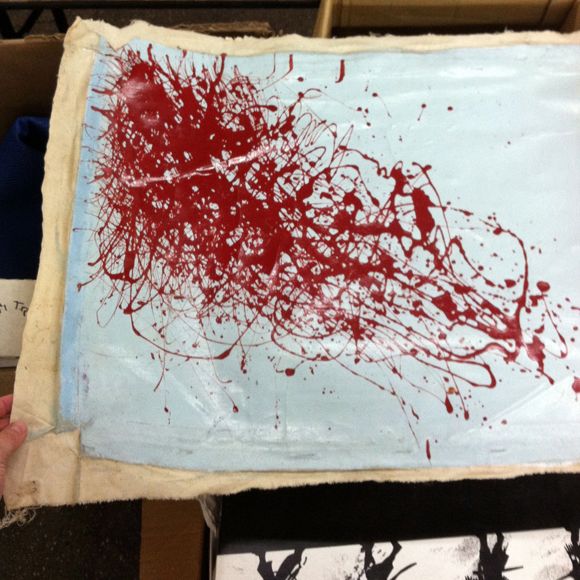 At the flea it reminded me the Spade's dining room. When I got home and looked up the photo, it's not as close as I remembered, but kind of has a similar feel. Man, I love a pop of red in any room!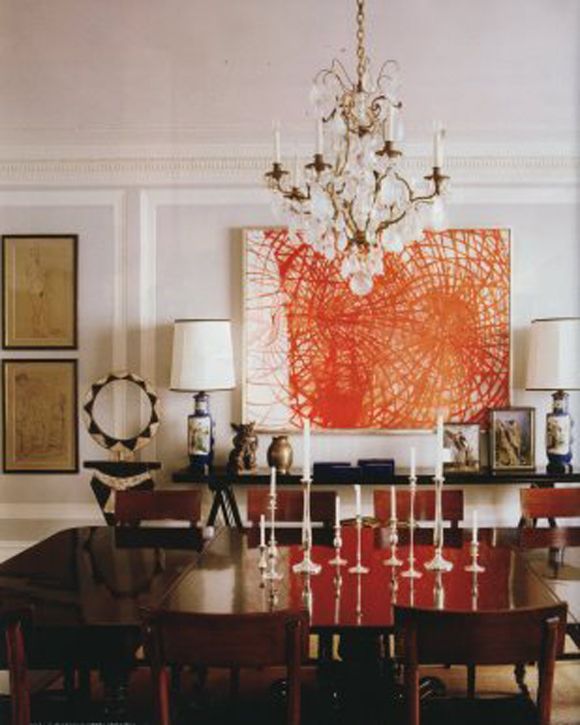 If you're ever in NYC over a weekend, you should stop by the Antiques Garage (or this place!) in Chelsea. It's literally a parking garage that they lease out to flea market vendors on weekends. Two giant floors of awesome finds. If you see me there on Saturdays, I'd be happy to point you to the best vendors. But go early! They are usually set up by 9:30 or 10:00 am and the good stuff is pretty much gone by noon.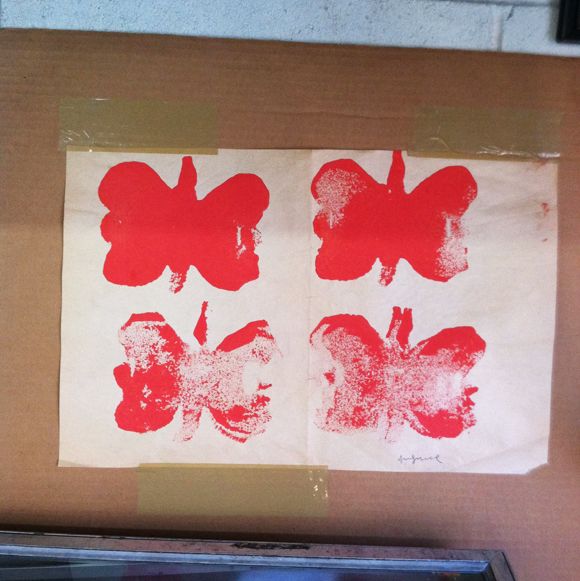 I would say about twice a month one or two of the vendors has brought in an artist's collection. It usually means the artist has passed away and the family is selling off their estate. So while you won't get any of the artist's masterpieces probably, you can usually buy a great piece from a moderately sucessful NYC artist for a great price.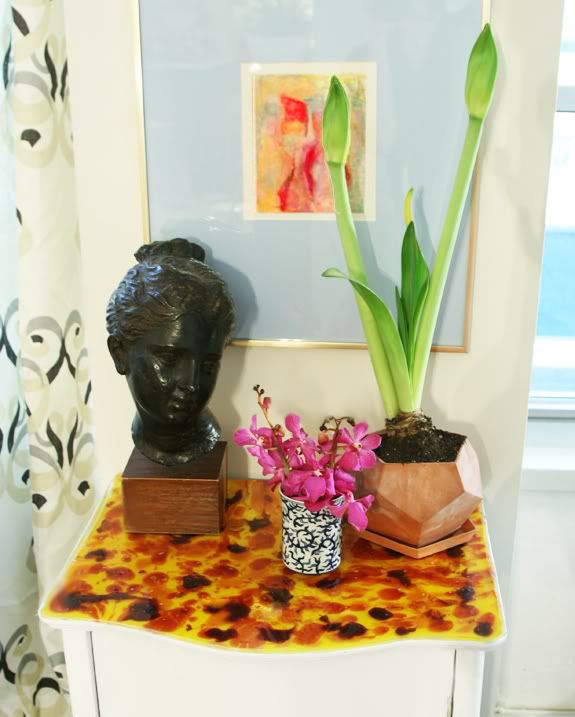 Much of the art in my home, including both of the pieces above and below, were sold at the flea from an artist's estate sale. The pastel was $5 and the giant, framed watercolor was less than $100.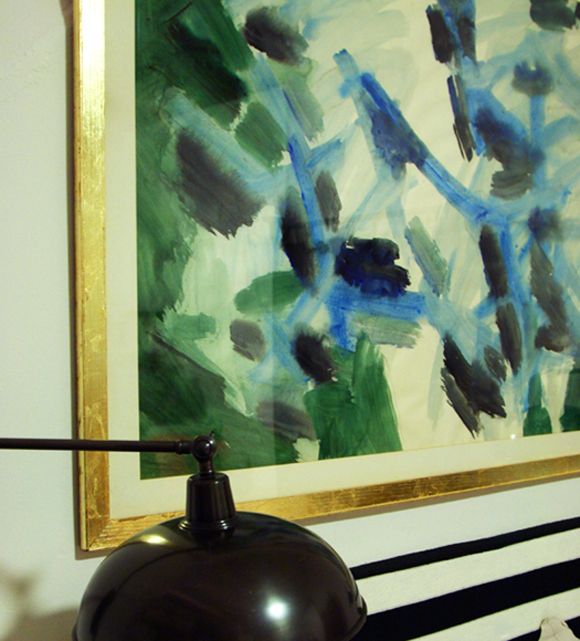 The best part is coming home and researching a little about the life of the artists. So many cool stories. For example, the guy who did the large watercolor was a holocaust survivor that moved to New York after the war and decided to live the most beautiful life he could after experiencing so much sadness in his youth. His obituary in the Times was beautiful and talked equally about his success as an artist and about how much he loved his wife, and how everyone new about their deep love. It was very sweet and I feel lucky to have his work hanging in my home (such good energy!).