It's the weekend! After the past couple of crazy weeks, I am welcoming the chance to sneak out for a date night with Michael. Plus, I've been dying to wear these new flats from Shoemint (the shoe company that Rachel Bilson works with!). I love the bows, and burgundy is totally the hot color for fall.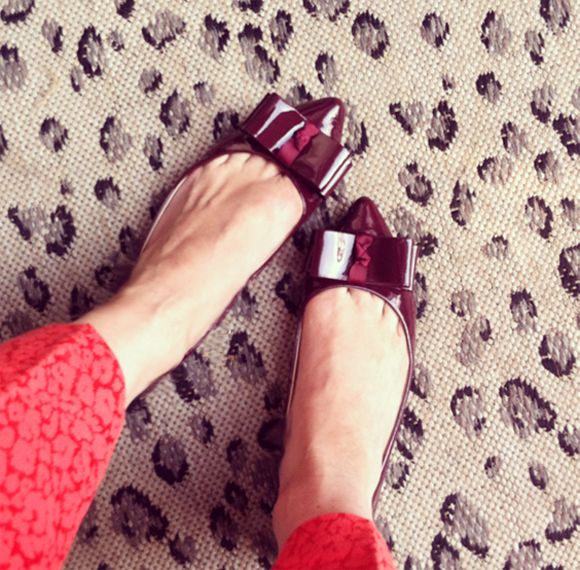 Shoemint offers the most fabulous, high-quality leather or suede shoes, all for less than $80. I have a couple pairs and they are all incredibly comfortable. I could walk 40 blocks in the bow flats!
Shoemint is very kindly offering up three shoe closets (which is 5 pairs of shoes!)! To be eligible to win, please register here and then leave a comment on this post with your favorite shoe style. The winner will be chosen randomly and emailed. So have your choices ready. The hardest part will be nailing down your picks! :)
Check them all out here. And lucky you, click through and receive 35% off your first purchase! Those fringe booties are calling my name…
Contest ends Friday, October 5 at midnight. Good luck!
PS The neon yellow tote above is the bag in these photographs. It's really cute. :)
Comments are now closed. The winner will be emailed (so check your inboxes!) Thanks for playing!