I thought it would be hard to find plants that I like this time of year, but I'm learning there are all sorts of pretty plants available right now. And so many great prices!
I've always appreciated big bouquets of carnations and huge orbs of mums. They are not particularly impressive flowers on their own, but they can make a big statement in large quantities. I bought two of these huge purple mums bushes from Home Depot a couple weeks ago and they are making my not-yet-touched back deck so much prettier. I love seeing the bursts of lilac while sitting in my living room. (the astroturf – not so much!) :)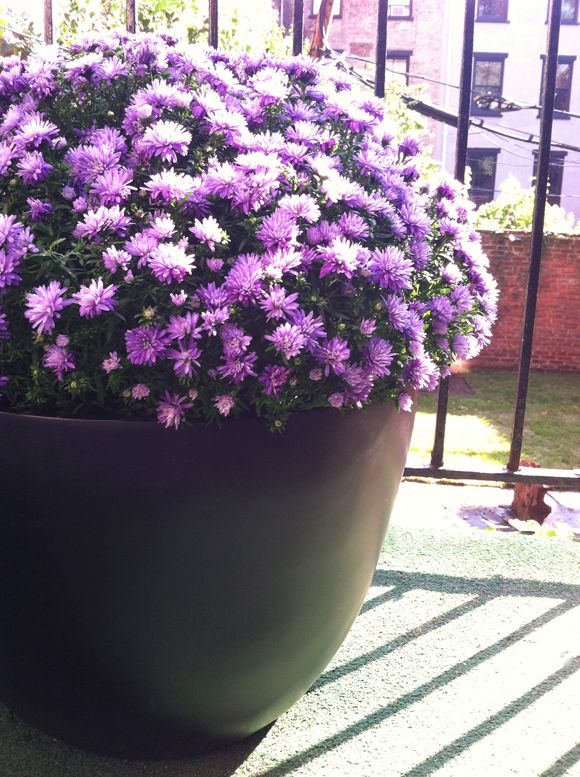 Target is having a huge sale on all their outdoor items. I bought a ton of stuff like hoses, a sprinkler, gardening gloves, and two of these giant black planters for 75% off. I love their modern shape and matte finish.
I also cleaned out their string lights section. These were only about $8 a box! Such a steal.
Also, if you've been trying to secure yourself a fiddle leaf fig tree and don't want to drop $250 on a mature tree (like the flower shop on 28th St is asking!), why not buy a small seedling from IKEA for only $13?
I bought two (along with a pair of their pretty, large terracotta pots) to also sit on my back deck. They'll stay out there for another couple weeks until it gets too cold and then I'll bring them in.
Tomorrow, if I'm feeling well enough, I'll be planting some some dwarf boxwoods I picked up at Home Depot for $12 each. They're so pretty and I get such a kick out of keeping them all trimmed up. :) I bought a pair of full size boxwoods for the front stoop as well. I'm thinking of trying to shape them into squares? You have no idea how much joy all these silly things bring me. :)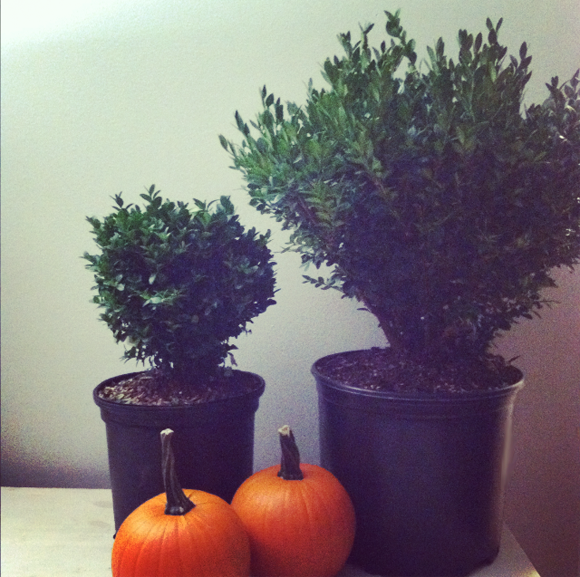 What are you up to in your yard these days? Is there anything I should be doing now to prep for the winter? Help this first-timer out!