L&S Fabrics is giving away another $100 gift certificate! (Also – did you hear they are running a sale through the end of the month? 20% off with the coupon code LSFABRICS FIRST) They have some really awesome new fabric patterns, most ranging from $10-$35 per yard. It was easy to pull together fabrics for a whole imaginary house (I used my pattern-mixing formula).
I like more neutral fabrics for this imaginary living room. Maybe a colorful rug, or some fun accent pillows? With neutral base fabrics, anything goes. PS I will always love a buffalo check!
I thought these colors would be fun for a dining room. They seem so cheerful. And if you haven't seen the full repeat of the coral floral in the upper right, check it out here. Gorgeous.
The family room in this house would also be pretty neutral. I love toile for curtains, because the pattern is less intense and obvious. I like the gray variations in this one – it looks like an expensive Schumacher pattern. And wouldn't that faux bois pattern be great on a pair of arm chairs? It's a like a modern take on the traditional lodge/man den look.
For a sweet, feminine nursery, I would mix some large and small-scale stylized florals with some fun check and dots patterns.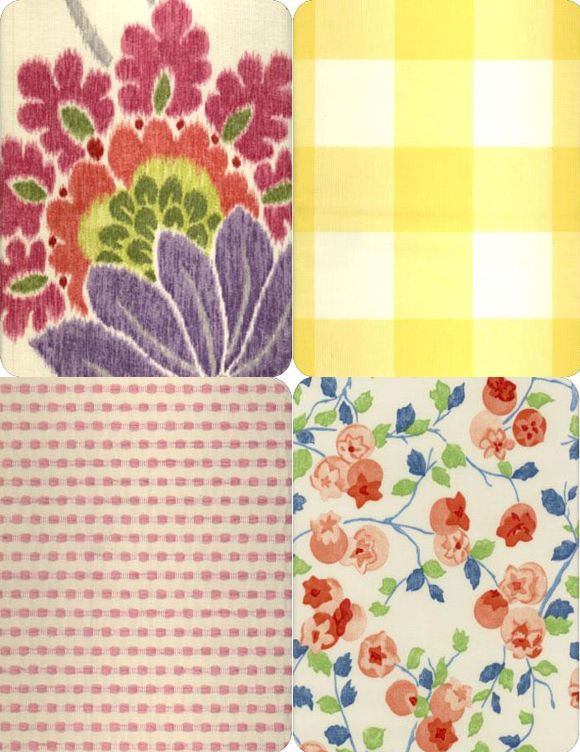 For a little boy's room, how awesome are the anchors? The hits of dark charcoal keep things from going too sweet.
Oh man. I just ordered some of this abstract-like fabric for pillows, and I'm hoping it's just as amazing in person. I love it.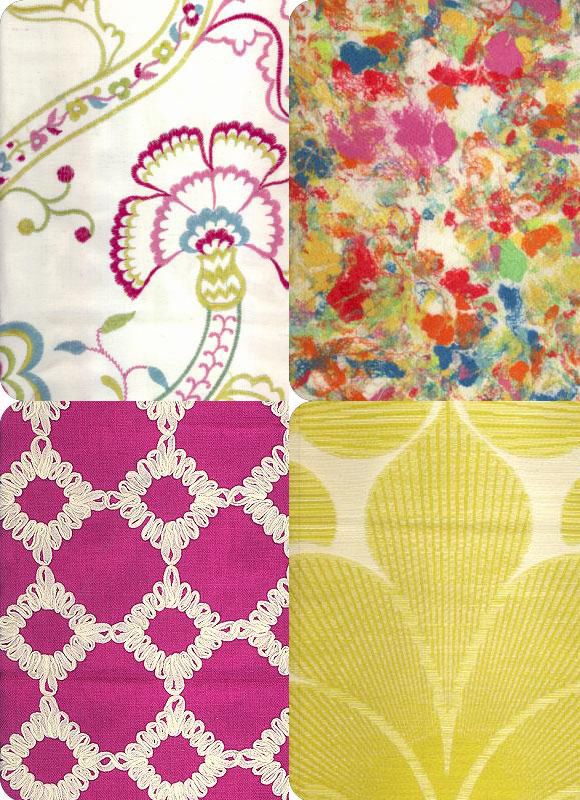 All fabrics, and so, so many more, here on L&S.
For a chance to win $100 gift certificate (new drapes? pillows? an upholstery project!?), please leave a comment on this post and share what you would purchase with the $100. The contest closes this Friday at midnight and the winner will be chosen at random and emailed. Good luck!
And don't forget the 20% off coupon code, good through the 30th! LSFABRICS FIRST
Contest is closed and the winner will be emailed (so check your inbox!) Thanks for playing!