Oh boy! Things are starting to look good around here! The painters/workers left for good yesterday and some mad unpacking happened. I feel bad for the recycling and trash pick up guys. There's about a million garbage bags and boxes and rolls of old carpeting waiting for them. :/ But the house is suddenly feeling bigger and brighter and more clean! A great feeling after living in a box cave for two weeks.
Monday I'll start sharing more befores of the new house. The projects have started and I feel better about sharing the ugly before shots when I know at least some progress photos are not too far behind.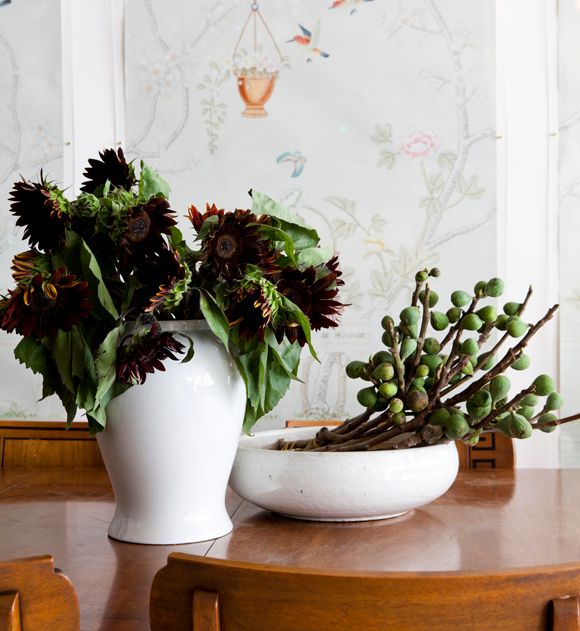 Aren't this pictures from our loft shoot peaceful? I'm missing that settled, content feeling that happens when your home is clean and decently decorated. While I'm ripping out disgusting old carpet on the garden level in between coats of paint on the kitchen cabinet frames, I'll be thinking of the serenity that's hopefully headed my way soon. :)
Happy weekend!
(Photos of our old dining room by Nicole Franzen. Styling by Kendra Smoot – who says sunflowers are making a comeback! Love these black ones she used. And how cool are the figs?)