I'm not usually someone whose feathers get easily ruffled, but I'll admit that I've been a little flustered this week. Unpacking has been slow since the painters are still here. I feel like I live in a cave made of cardboard and superfluous sofas. Also work has been crazy, so when I do have a minute to start a project, I mostly sit here and stare wide-eyed at the chaos that is this new home. Where to even begin?
We're getting there though. I made a project timeline, and that is helping me feel like I have a little bit more control over the situation. The first focus will be on the backyard and the kitchen. These are probably the two spaces that need the most time and money, so I guess those are good places to start.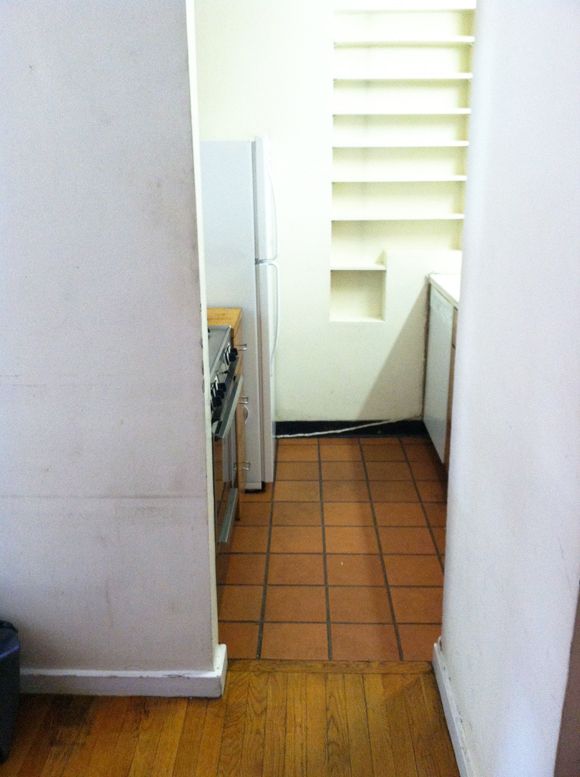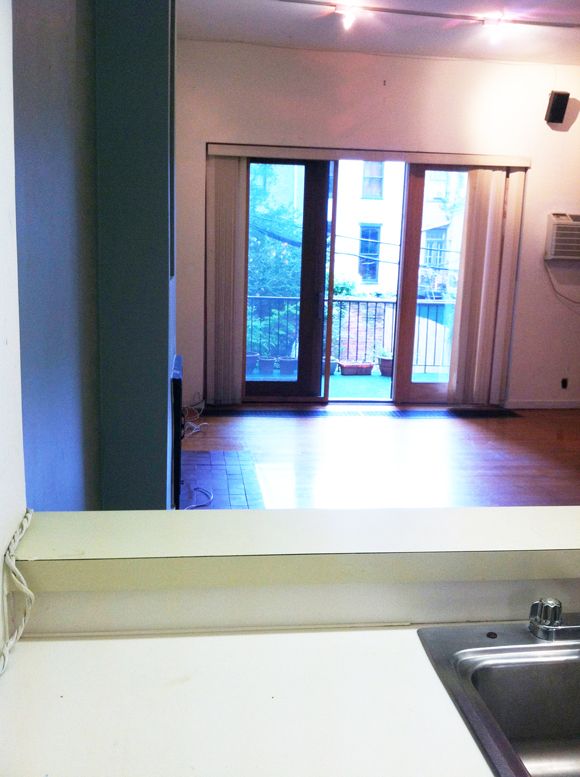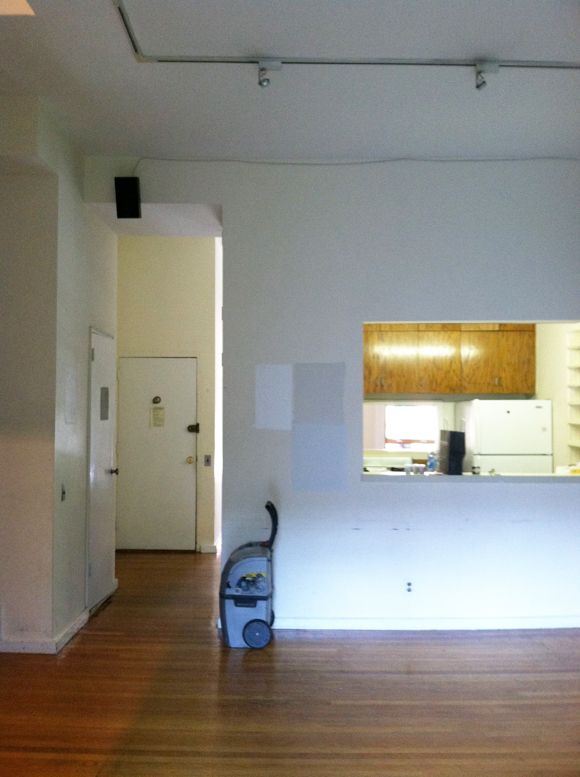 The kitchen is minuscule. We had a tiny kitchen in Cambridge, but this kitchen makes that one feel palatial. To make the space more usable, we're adding a huge wall of cabinets in the dining room (which is just around the corner) to store dishes, pots and pans, and even some pantry items. So the kitchen itself will be mostly just a cooking and washing dishes space. I can work with it.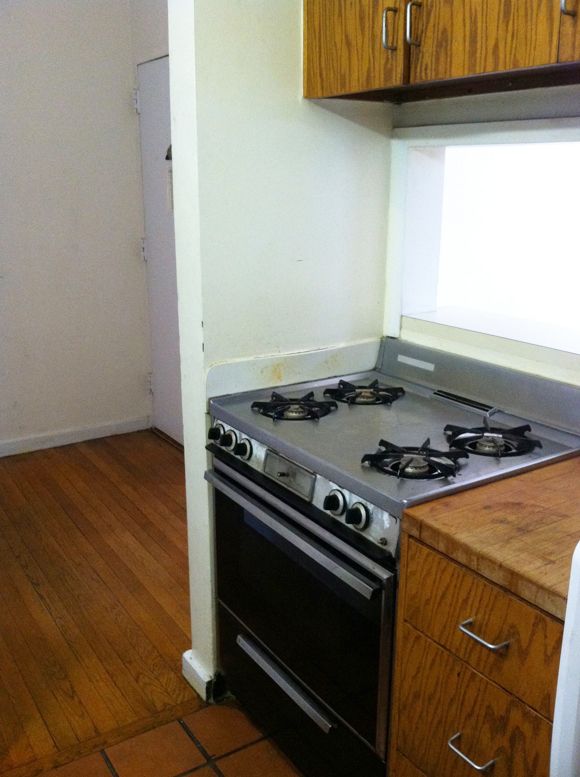 The original plan was to replace the oak cabinet doors with new shaker style mdf doors. I found some online for about $30 a door, unpainted. Not bad, but it was still going to be around $600, so now the plan is to just trim out and paint the old doors myself. I saw a video tutorial online for how to fill heavy graining and I ordered the products to do that. And yesterday I pulled off all the cabinet doors, so we're on our way.
As far as colors go, my love affair with Farrow and Ball paint and colors continues. Inspired by this gorgeous kitchen, I'm going with a dark charcoal (Down Pipe) with brass pulls.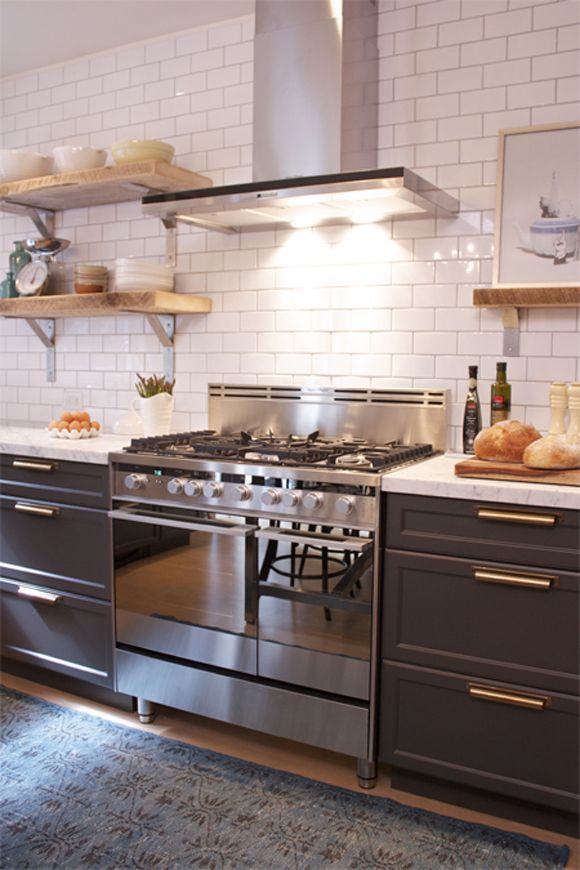 I really liked the look of the longer, more square bin pulls in this kitchen and thought something similar could work in mine. Thanks to twitter friends who alerted me to the price drop on these Martha Stewart pulls. They are less than $2 a pop, which is completely unbeatable, especially for unlacquered brass pulls.
I think they'll be perfect on the dark gray cabinets too.
Today I'm starting to paint the cabinet interiors and frames. Hopefully the grain filler comes tomorrow so that I can get these cabinets up and running this week! Then on to other kitchen projects: a new floor treatment, backsplash, shelving, appliances, lighting, sink/faucet, countertops… yikes!