After a swift turn of events at our house, my recently reupholstered bed was moved to Heather's room and Michael and I bought a new frame. I've had headboard shapes on the brain for the past week, so I really loved getting this email from Eileen of A Creative Day. She totally went for it with a super curvy, super awesome DIY headboard.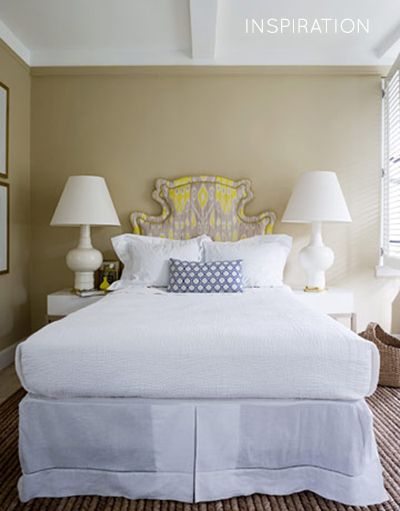 She was inspired by this great headboard above from the Amanda Nesbit design challenge featured in House Beautiful a couple years ago. I loved that article too.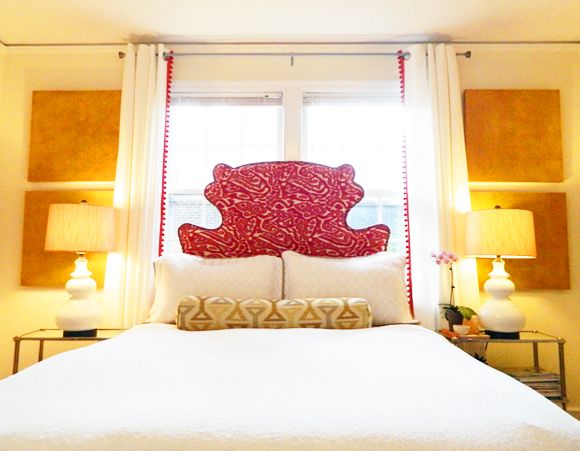 Eileen shares more info on her room redo HERE. She deserves a trophy for nailing in her trim the hard way – one by one. And PS, she found the fabric as a remnant at a local fabric store. Do you recognize the maker?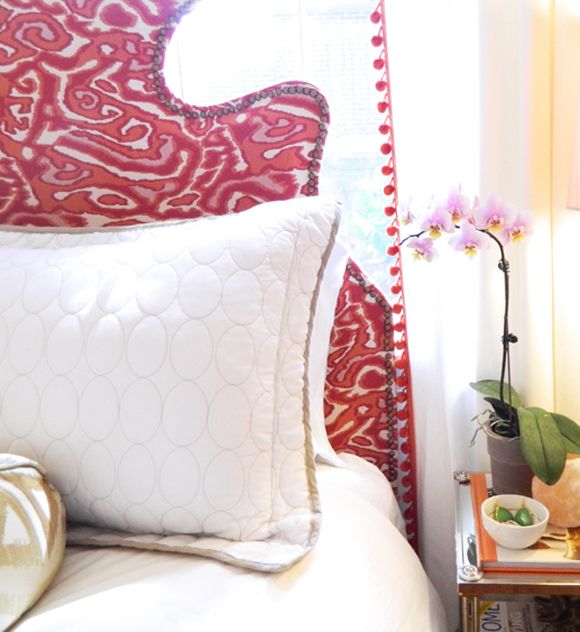 Do you have a project you'd love to share with LGN readers? Email me!