Greetings from my local internet cafe! After a whirlwind weekend, we have officially moved to Brooklyn!
Friday a photographer and stylist came over to take pictures of the loft (more on that soon!!). We finished at about 4 or 5 pm and then the packing began. We packed all Saturday and bright and early on Sunday, the movers showed up to load all our furniture and boxes. They ended up running out of room on the truck so we had to finish up with a Uhaul. I might never buy another solitary thing again. Ever. Why do we have so. much. STUFF!?! I feel like a stoop sale is in my future. I have more chairs and lamps and mirrors than any family could ever need. Any takers?
We finished unloading at about 3 am last night and we are beat. (Shout out to my sister, Heather, sister in law, Kenzi and brother in law, Matt – thanks for sticking it out with me and Michael, guys!!) The house is in a state of pure chaos because the painters are still working, which makes it hard to unpack, but overall I am happy with how things are moving forward. There are so many fun, exciting projects coming. :)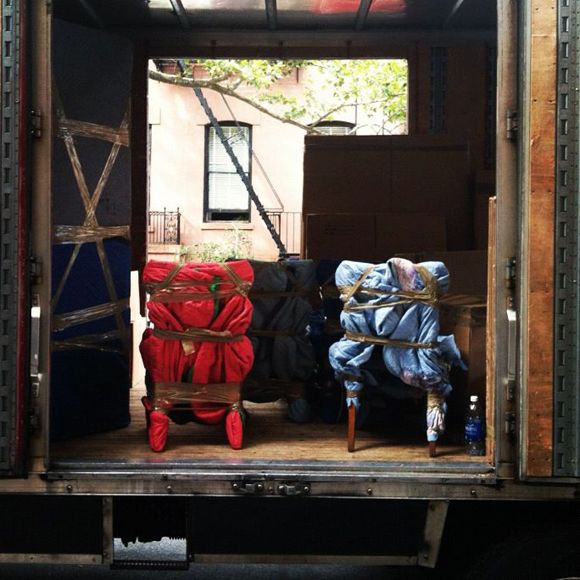 Speaking of paint, I thought I'd give you a little update on paints. Last week while we were crazily prepping for the photo shoot, I swung by the house to throw up some samples. I took this photo when the paint was still pretty wet, which was totally a rookie mistake. The pale blue sample is the Farrow and Ball Cabbage White that I have been obsessing over. It looked much more blue than I was expecting. When I came back the next day, the color had dried into a really lovely, fresh color. Much less baby blue and a little lighter. Very airy and totally PERFECT.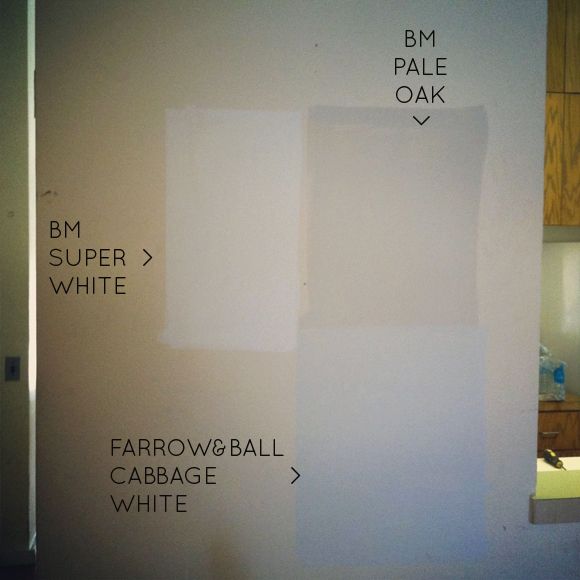 I picked a fun color for the girls room too- a pale lilac called Arctic White. I love it with these pinks and poppy reds.
Also making an appearance in the house – Farrow and Ball's Pink Ground, Down Pipe and Off Black (on the doors!!!). Stay tuned for the play by play. I've been taking photos of everything!
xoxo