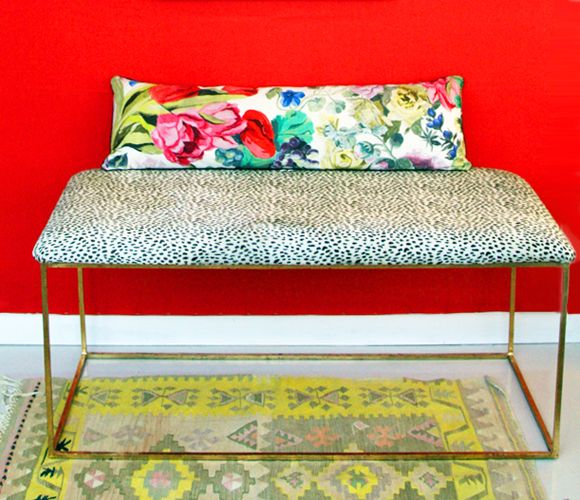 Remember the not-so-vintage bench I was going to reupholster in the spotted leather? I finished it before we went on vacation. I used my favorite corner method and thought I'd share. It's an easy approach.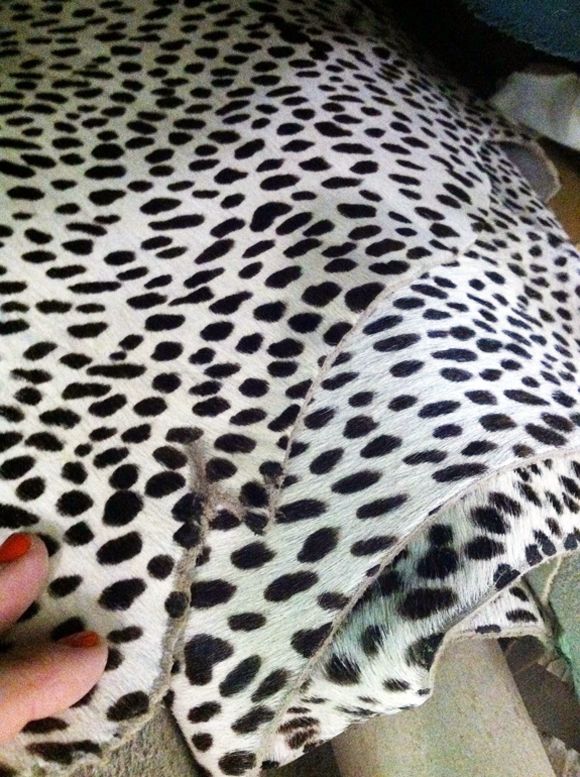 First I laid out the hide to figure out the pattern placement.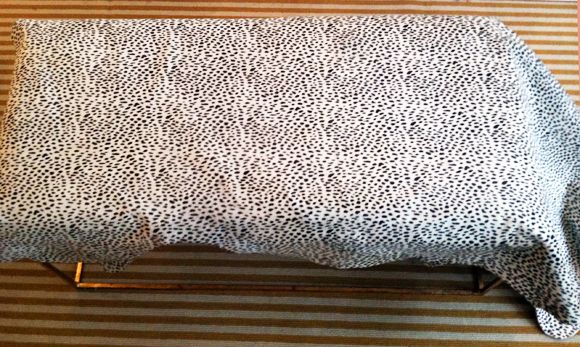 I used these new AMAZING
heavy-duty scissors
to cut the edges of the piece and make a clean, straight edge.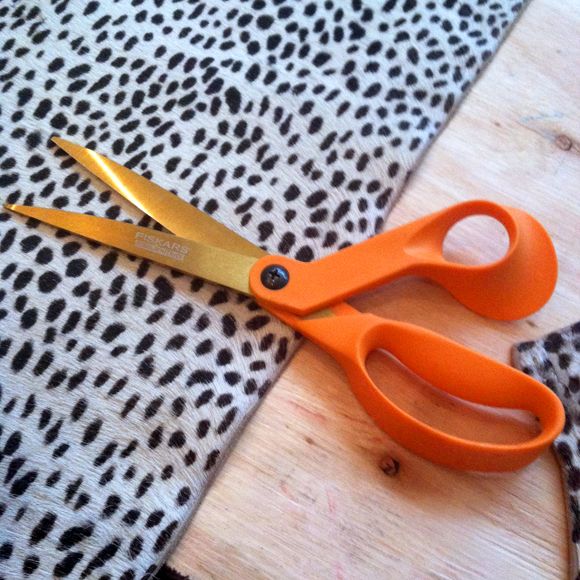 You want about three inches of overhang with bench tops or drop seats for chairs. It's enough fabric for you to be able to pull nice and tight, but there won't be leftovers peeking out from underneath.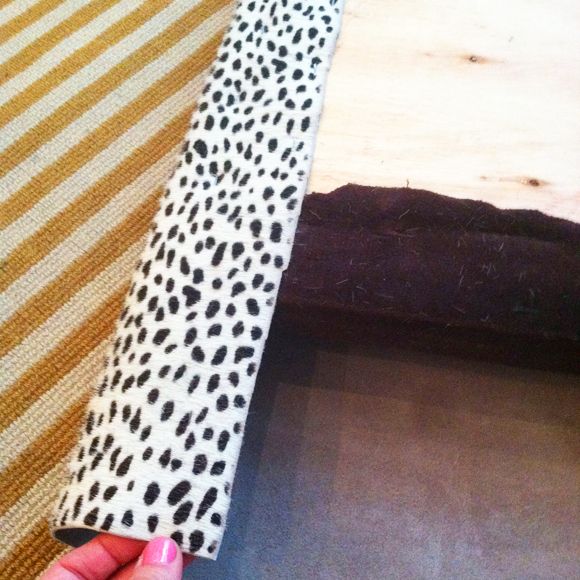 I like to stagger staples in two lines, one about an inch set in from the edge and the second line running along the inside edge of the fabric.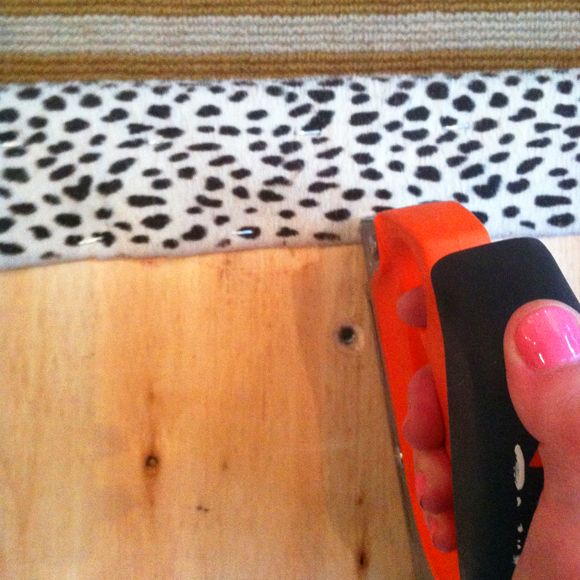 Once all four edges have been stapled (don't forget to pull very tight!), it's time to tackle the corners. There are a few different ways to approach corners, but this way there are almost no folds or bunching (which is tricky especially with thicker fabric and leathers).
You just bring the fabric or leather together in the corner and run staples in lines on either side of the fabric, at a 45 degree angle. Leave about an inch or so loose without staples near the outside edge of the corner.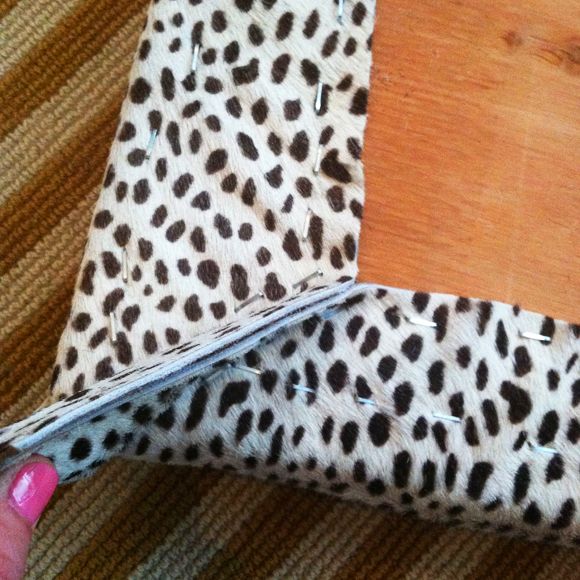 Using heavy duty scissors, cut the fabric or leather very close to the staples, but stop cutting right at the corner.
Then trim the edges down so that the flap still connected to the corner is about two inches wide.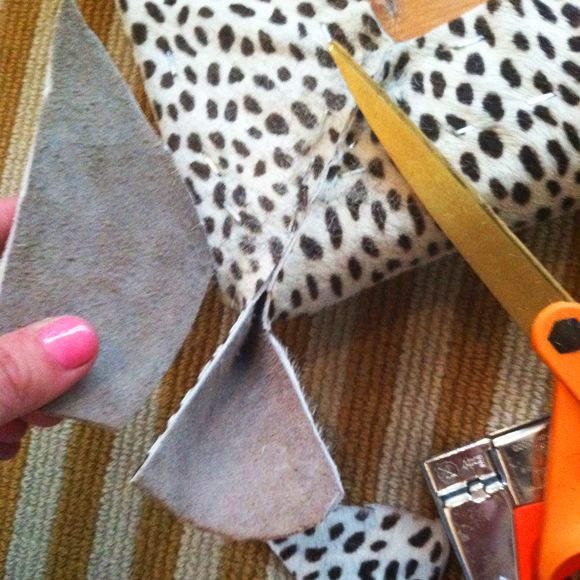 Then pull the flap very tight and lay it down and staple it on top of the other staples you put in at a 45 degree angle.
If you have been pulling tight the whole time, the flap will lay very flat and the corner will be very smooth and professional looking.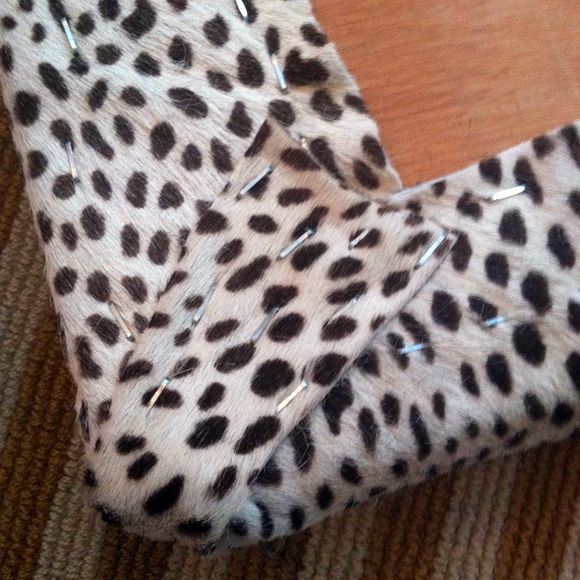 All finished! I love this spotted hide so much more than the taupe velvet.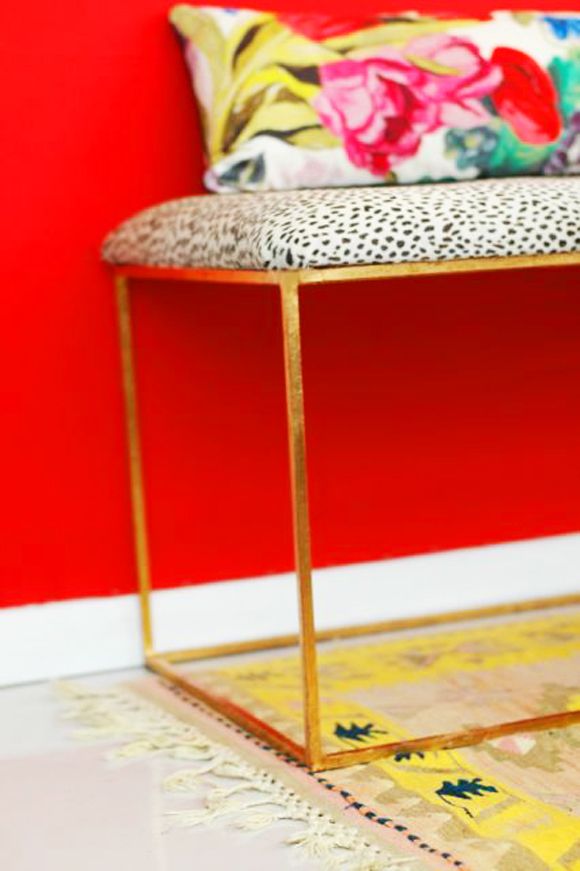 See just the two tiny folds on either side of the corner? If I had just pulled and stapled around the corners like most upholstery jobs call for, there would be all sorts of bunching and really heavy-looking corners. This method makes the fabric lay almost as flat as sewing the corners (which is a pain to me).
PS The winner for the Jessie Mackay painting give away was chosen and she was emailed, so please check your inboxes! As soon as I hear back from her I'll update the post. Thanks for entering!