One of the things I am most excited for with the new house is the bathroom situation. Mostly just that there is more than one of them. :) There is a powder bath on the parlor level, and any powder bath to me just begs to be adventurous! Look how sad the bachelors made this bathroom! It's down right desperate for some love and better lighting.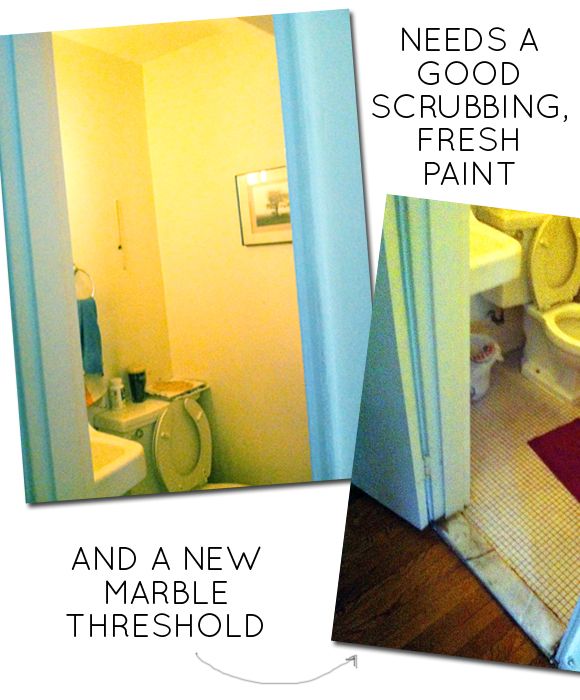 I can't decide about that little sink. It's original I guess and it could be sort of cute with a skirt? Wouldn't something really quirky like this sink (and that mirror!) be amazing?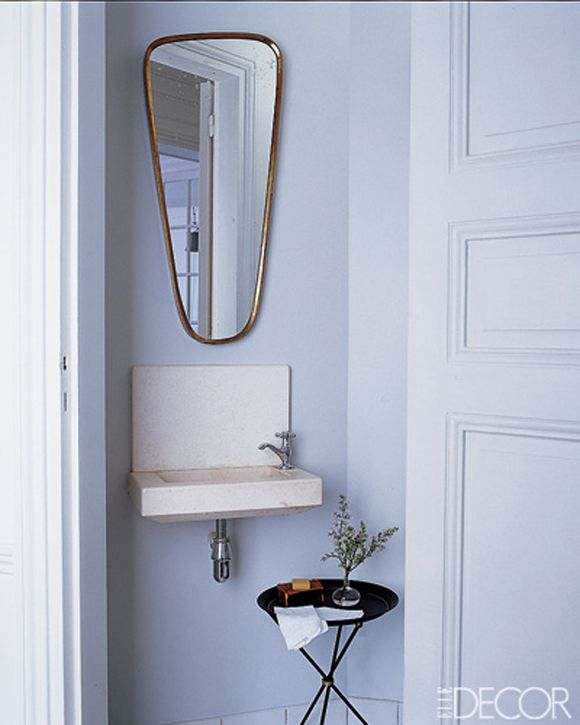 Elle Decor
For the walls, I would naturally gravitate toward a crazy, loud wallpaper pattern like this one:
Palmer Weiss
With an interesting mirror: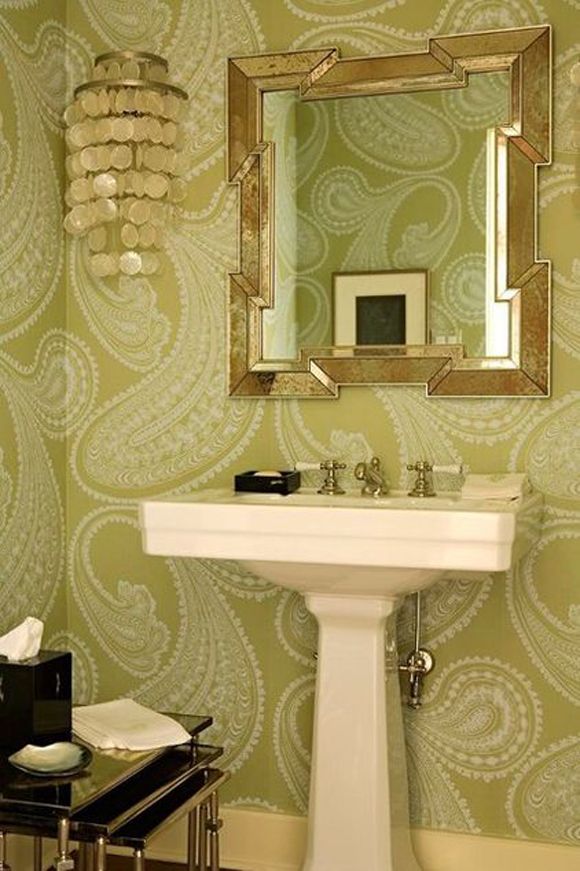 Houzz
But the room is tiny (like 3×4) and I don't really feel like papering around mirrors and lights and fixtures with almost every single sheet. I'm thinking I might try a decorative paint treatment.
Martha Stewart's Faux Bois kit might be perfect. I've heard it's a really fun project and that the rocker tool is super easy/forgiving. (demo video here) But I'll run into a similar problem af having to work around things on the walls.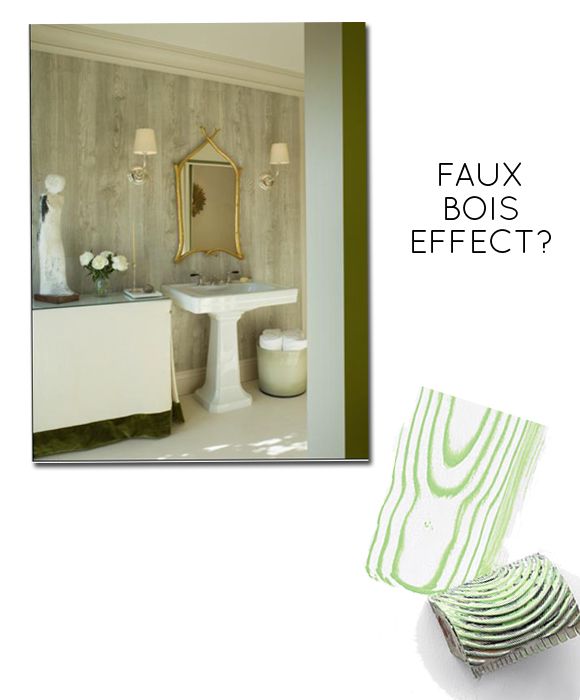 I'm leaning toward hand-stamping the walls with a wood block. I bought this pretty 3×6″ floral stamp here and I think it's worth trying. It could be a really quick, fun project. The hardest part might be choosing the color combos for the paint!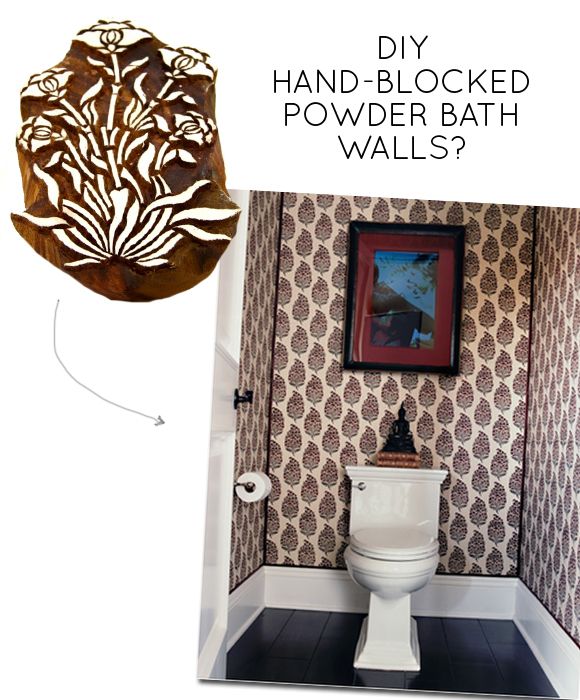 Also diggin' that black trim in the corners. It really helps define the walls, right? Otherwise things might get a little dizzying in there with all the small pattern. Very nice.