I love the idea of stepping out of bed in the morning onto the softest, furry pile of wool. So I've been thinking a flokati rug would be so cozy and swanky (I vow to never use that word again – it had to be done) in our soon-to-be-dark-walled bedroom.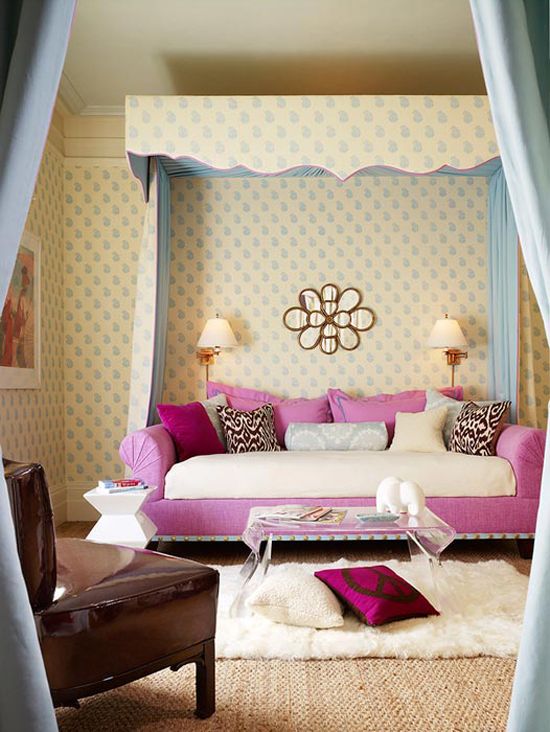 I've been looking around for a nice flokati (aka one that doesn't shed like C-R-A-Z-Y). But I also want one that won't be a huge investment, since, let's be real, it's a white rug in a house full of kids and maybe a dog. If I didn't have about a million other places to spend our money right now I would be tempted by a real Beni Ourain Moroccan rug, like Jenna's.
Living Etc.
I've had my eye on this flokati for a couple weeks since it has pretty decent reviews and the price was good. As is typical for me though, I let it sit in an open browser tab for about three weeks – until I noticed it was 75% off (still is!). And since I'm a total sucker for marketing gimmicks like that, I just couldn't pass. A little over $100 for the 5×7 seemed like a very fair price for a well-reviewed flokati.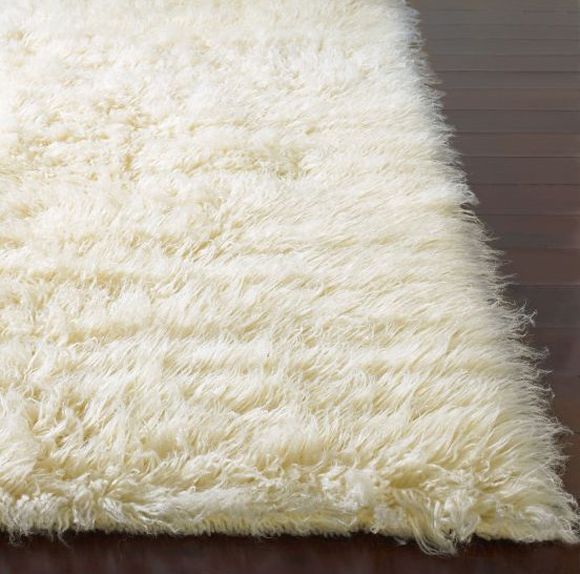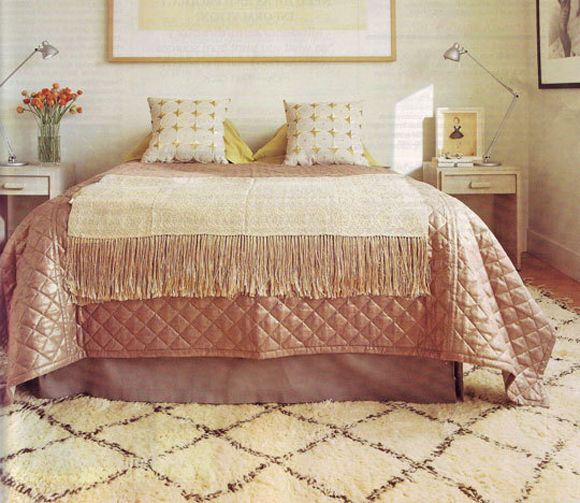 Elle Decor, March 2010
Anyone have this particular rug? Or a flokati in their bedroom? Spill!
PS If you're feeling adventurous, Danika at Gorgeous Shiny Things used a little bit of fabric dye to recreate the Beni look.