This post is sponsored by the makers of Clorox® Disinfecting Wipes, the quick and easy way to clean and disinfect your home!
My pantry serves as our laundry room, storage room, cleaning closet, china hutch and tool shed. It can get a little crazy up in here. There's lots going on.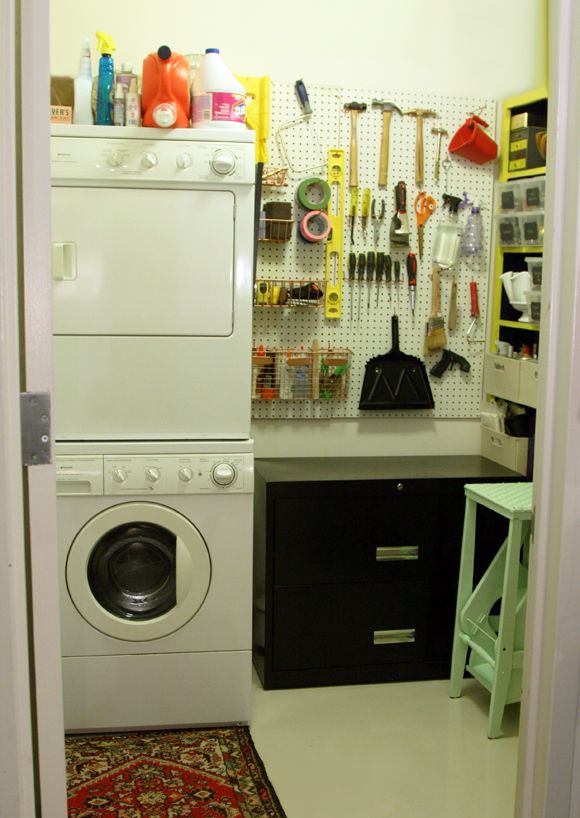 We have two huge bookshelves (twice the width you see here) for holding everything, as well as the big filing cabinet, which holds all of our bigger tools.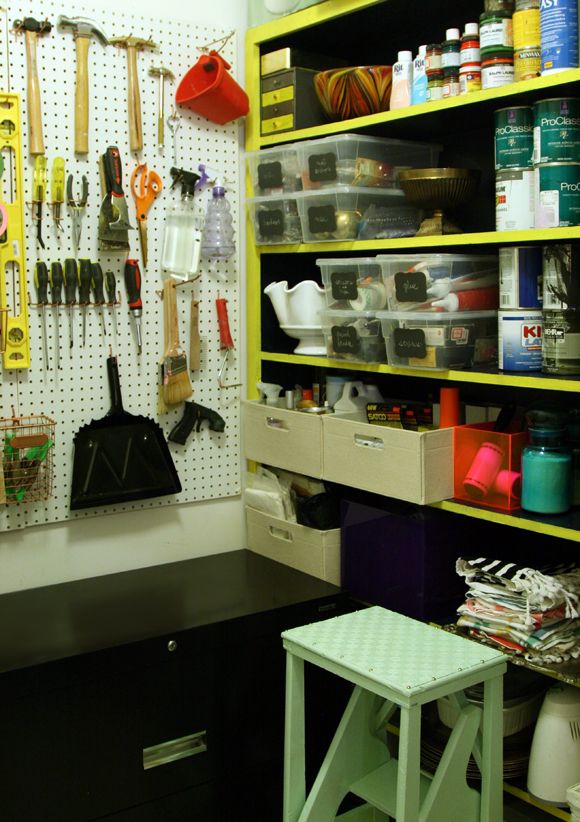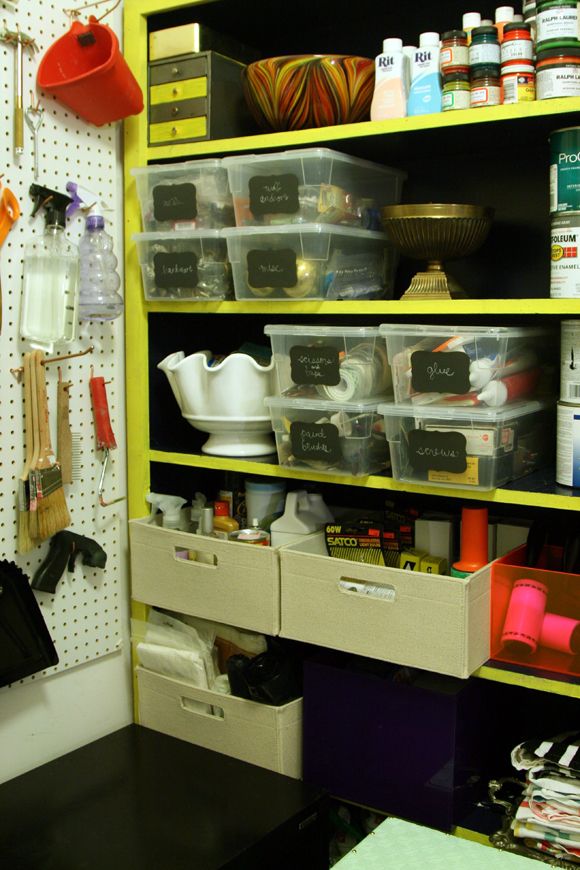 A while back we installed two pegboard panels above the tool cabinet. I usually say that everything should be put away for a clean, uncluttered look. But sometimes, especially in a small space, things can get buried quickly. Making this pegboard has made my life so much more efficient.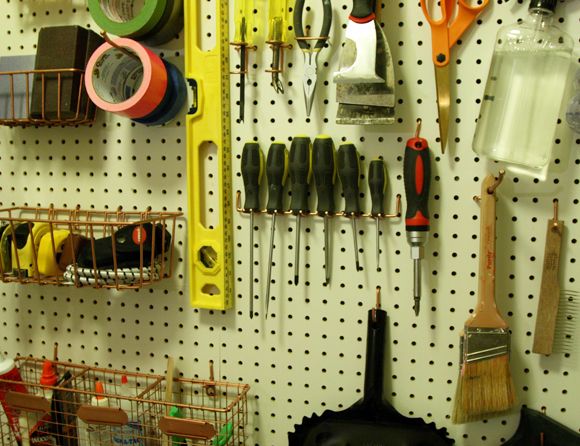 Since the pantry door is usually open I wanted the pegboard wall to be as clean and simple-looking as possible. I thought about painting the pegboard a cool color at first, but I didn't want it to stick out more than it already does, so I left the white. But I did spray paint all the organizational hardware the same rose gold color.
It's subtle, but I like the little bit of shine.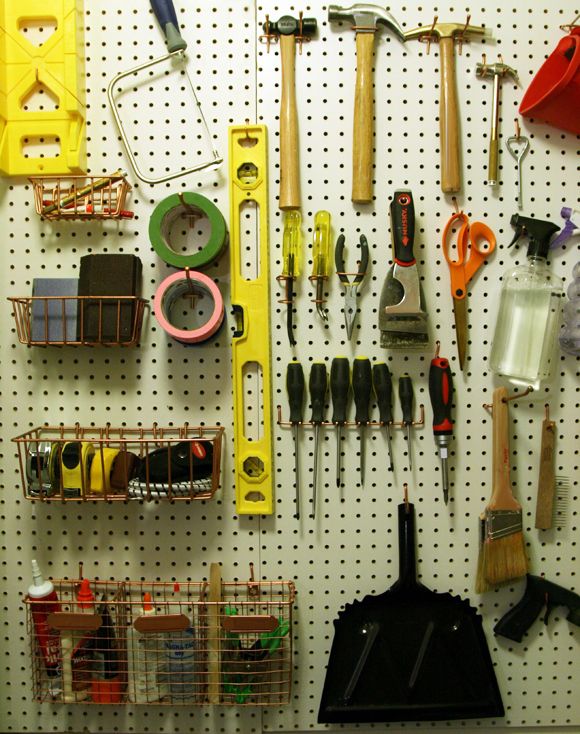 I also use about a dozen clear tupperware bins. I bought them at Home Depot for a dollar each.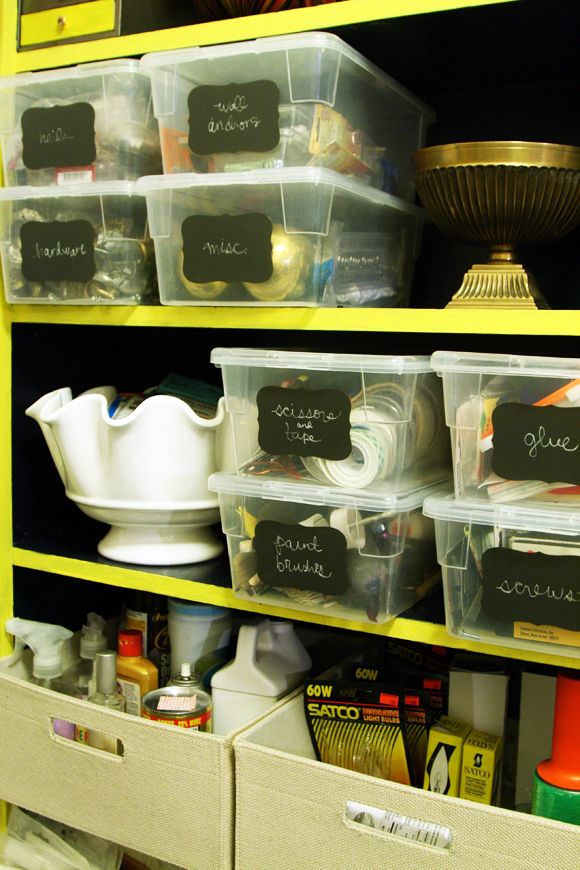 I have them labeled with these cute chalkboard labels from Martha Stewart's label line for Avery.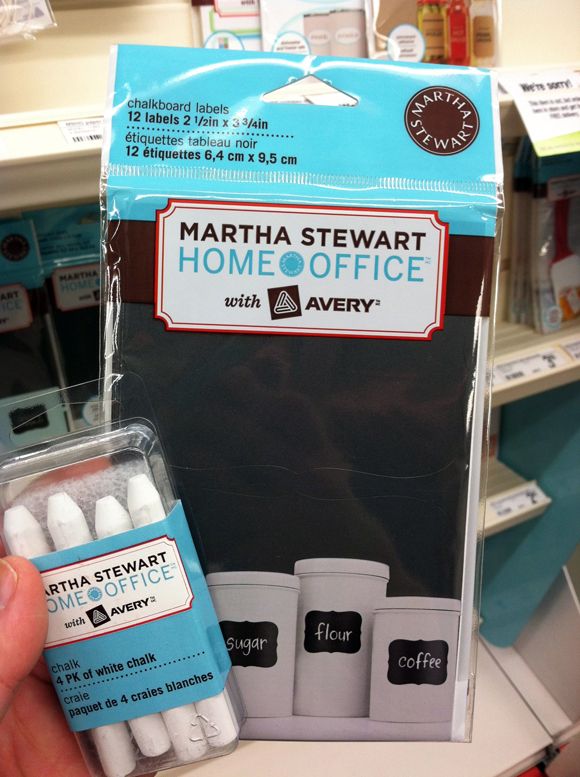 Each bin holds something small and specific, like upholstery staples or tape or wall anchors.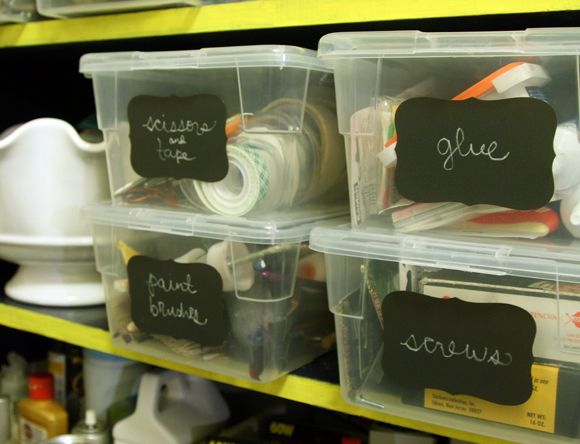 Another thing that helps keep this room running smoothly is my little whiteboard. I jot down things on this board that we're running out. They're usually things I wouldn't remember while making a shopping list (like laundry detergent or light bulbs).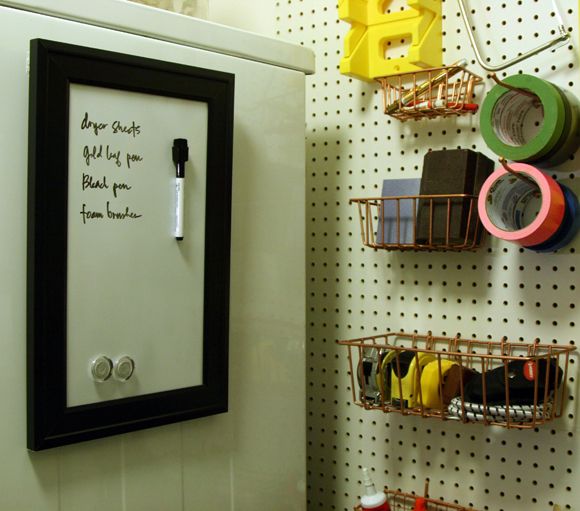 Other things that make the room special to me- the persian rug I bought in Belgium for just a few euros (I think it was only three!) and the pair of porcelain animal hooks I got in Delaware at the Amish flea market. We usually hang aprons from these and the girls adore them.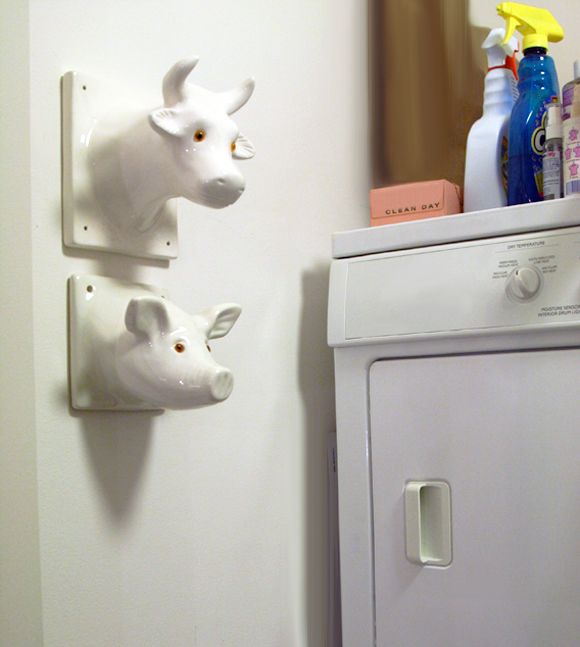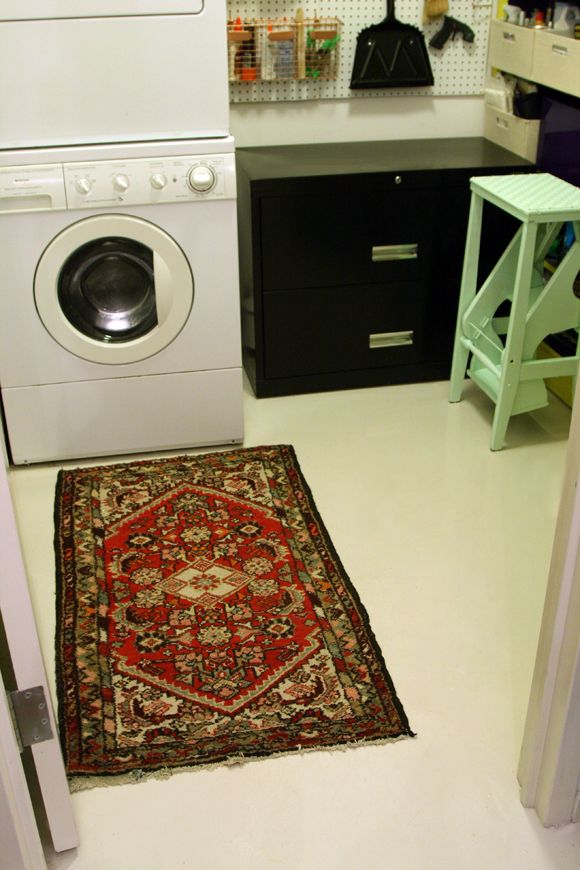 The pantry is sort of like the command center of our home. It's been surprisingly good to us these past two years (not that I won't be excited for a little more space when we move!). I think this room was a great learning experience for me and reminded me how well a space can function when it is well-organized.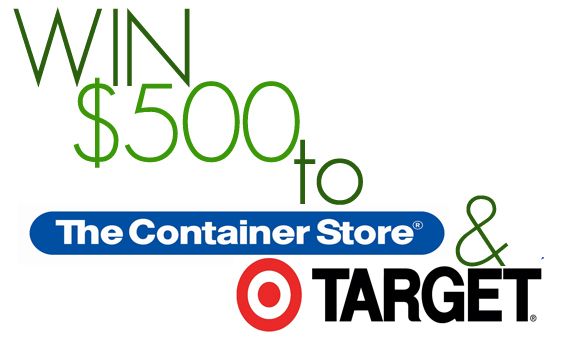 So, I'd love to hear about your best organizing tip. What do you do to keep your challenge spaces tidy and running smoothly? Share your tip in the comments section for a chance to win a whopping $500 in gift cards! $250 to Target AND $250 to the Container Store!