There are four bedrooms in the new house. Two on the garden level and then two more on the floor above the living room/dining room/kitchen. It made sense for us to be on the same floor as the girls (who will all be sharing a room for the next couple years at least). The bedrooms on the garden level are pretty large and equally sized, but we decided to use that floor as my office (since that floor has an outside entrance) and the other bedroom on that level will be my sister Heather's, who's living with us currently.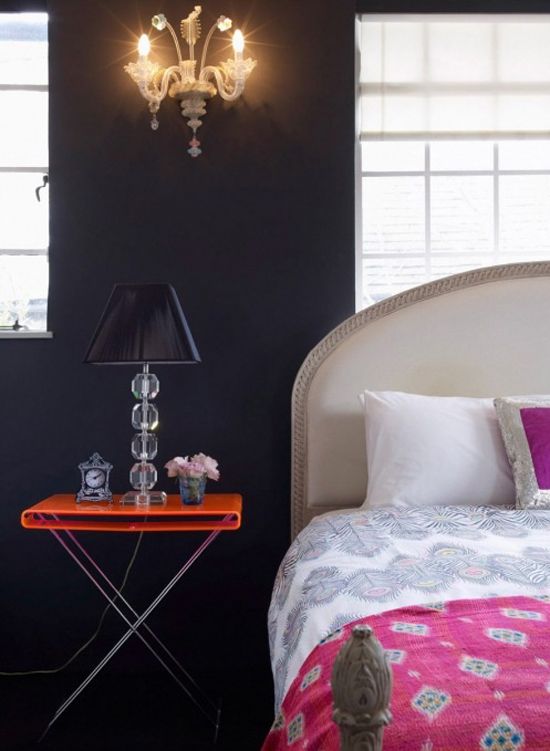 AB Chao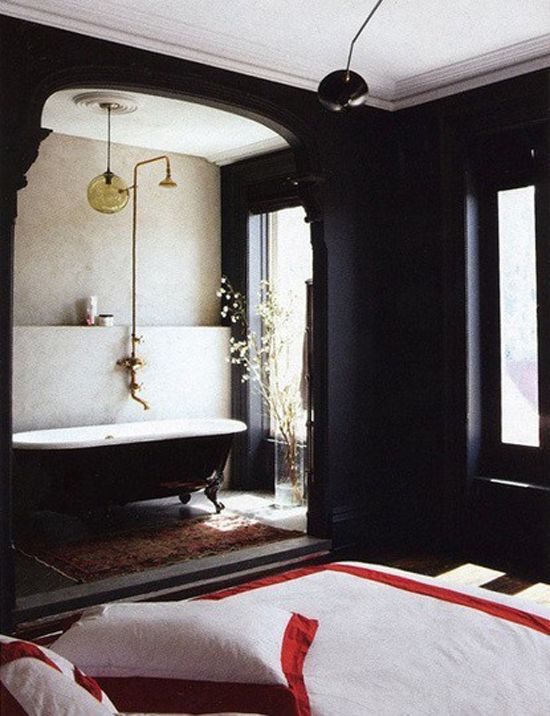 Domino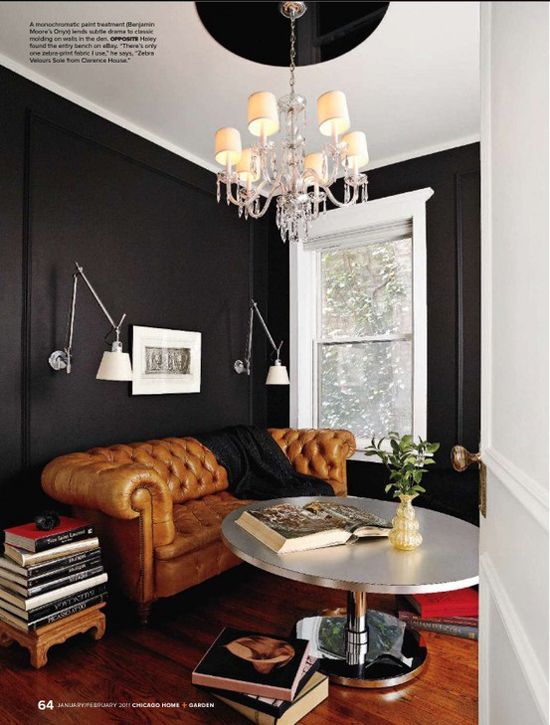 Chicago Home
The upstairs bedrooms share a bigger, nicer bathroom, which is good, but one of the bedrooms is majorly smaller than the other. There wasn't even really a choice for us – it makes way more sense for Michael and I to take the small bedroom and to let the girls have the huge 20×15 bedroom. That way there is plenty of room for them to spread out and play. Hopefully the toys will stay mostly upstairs in their room!
So our little 'master' bedroom (ha!) is proving to be a bit of a challenge layout-wise. There's no closet. Or rather, the head of the bed is in the original closet. So we're going to add a wall of Pax units. There's also a large hall closet that we can use for additional clothes storage.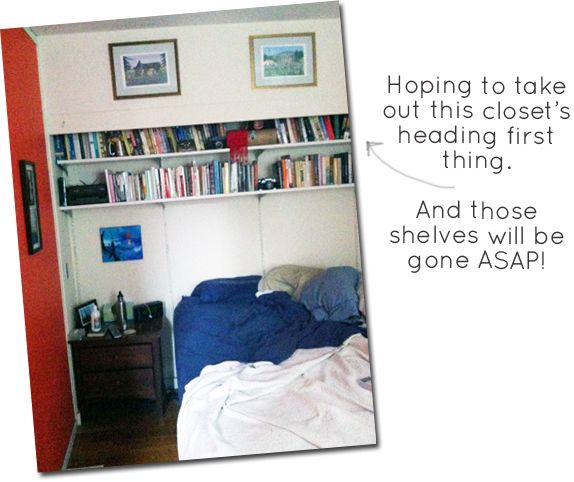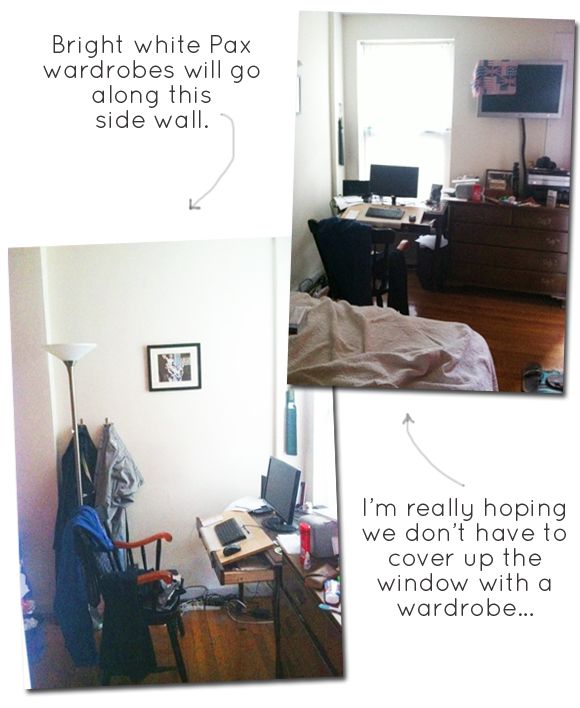 I've been thinking a lot about painting the walls of the room black. There's just no getting around how tiny this room is (it's about 9 x 11 — EDIT: I just double checked the measurements and I was off. It's about 8×13. Eesh, that's so narrow!), so I'm just going to work with it and play up the coziness aspect. I'm telling myself (and Michael) it could end up being really restful.
I'm planning to install a lot of new moulding everywhere in the house, including the bedroom. I'd paint the moulding black too though and I think the dimension will be really cool. I'm hoping with a light rug and white bedding/curtains, and oversized artwork, the mix could be just right with the dark walls.
Lonny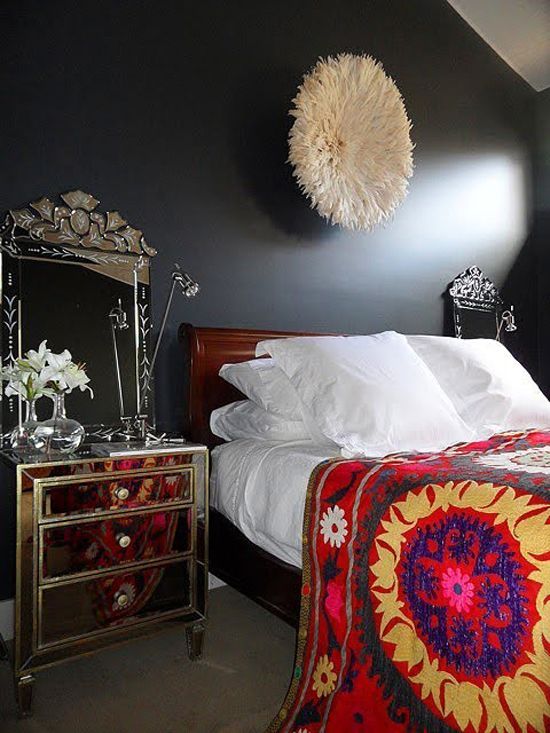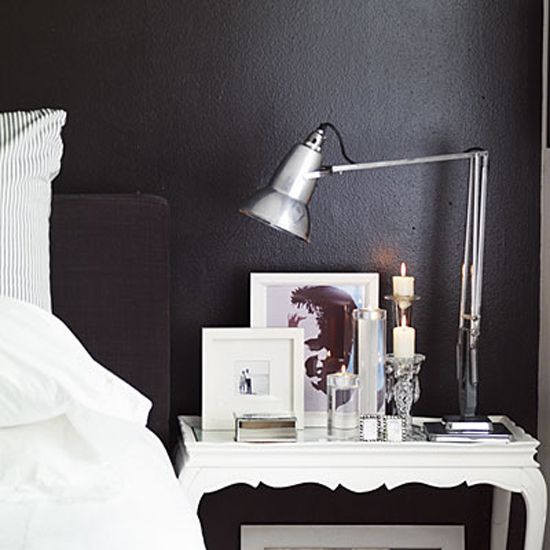 I never jumped on the black walls bandwagon a couple years ago, but I'm sure a few of you did. So I have a question for you: Do you still like your black walls? And did you paint them flat or glossy? I'm thinking high gloss or even lacquering might be really nice in our tiny room…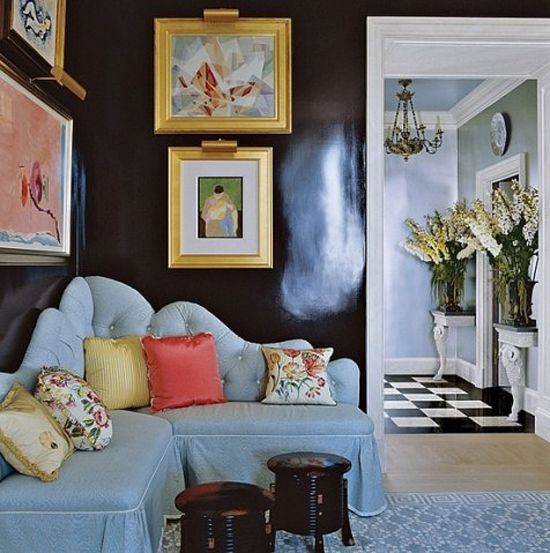 Elle Decor
High Street Market