I love good, clean-lined etageres for displaying just a few pretty things. They're not the most functional pieces of furniture (I wouldn't want to overload these with piles of books), but they are perfect for picture frames, a few horizontal stacks of pretty design books, little boxes and baubles that tell your story and that you want to display, but never know where to put out.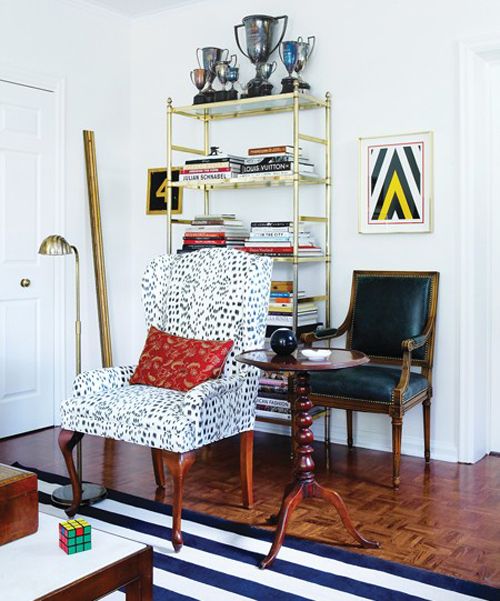 House and Home (Tommy Smythe's apartment)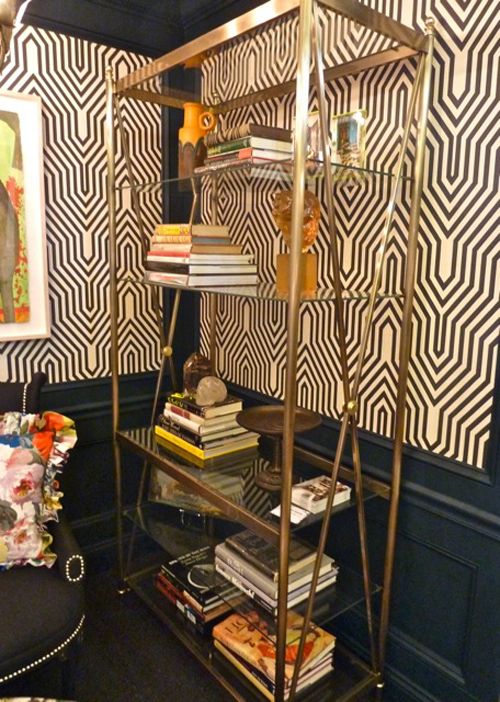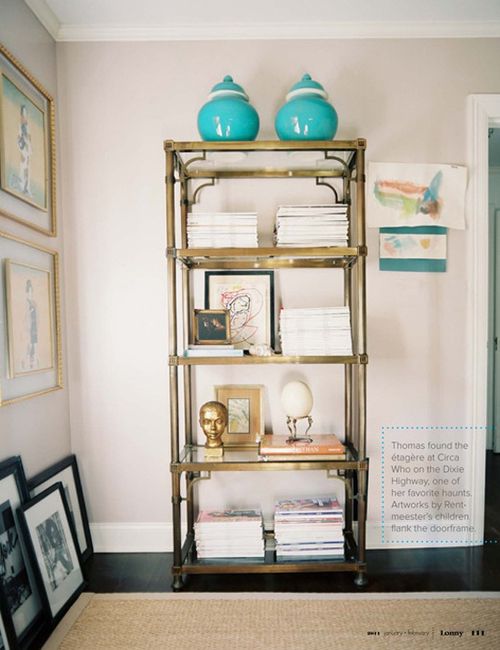 Lonny
Atlanta Homes
If you're lucky, you can find vintage etageres in thrift stores or on craigslist. Sometimes eBay comes through. But buying new will set you back at the very least $1200 and up into the thousands. That's when I was surprised to see in this pretty room by Ana Antunes (via VT Interiors) that these pretty brass-looking etageres were actually IKEA shelves painted gold!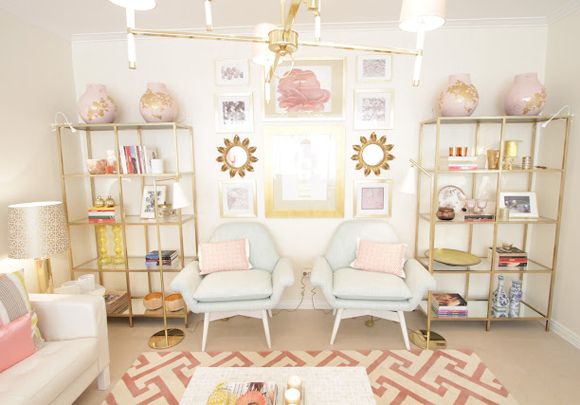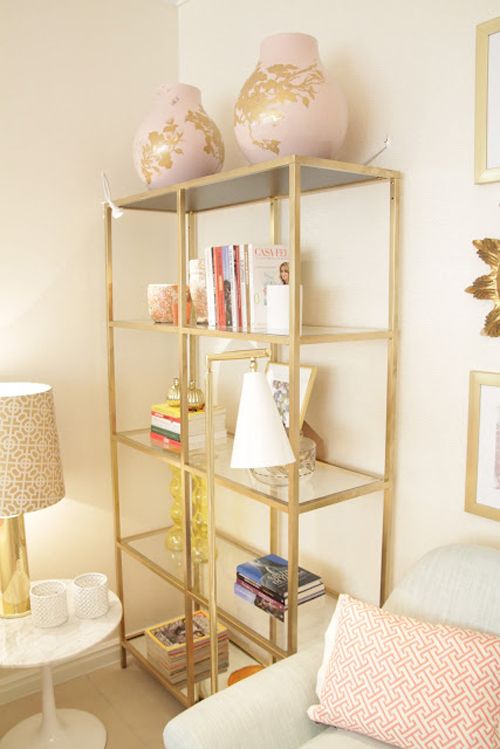 While I sort of like the original black version, I'm sure the finish is less nice in person. And I'm really loving the brassy tone Ana painted the frame. You could try gold leafing for a really natural, mottled look, but Rustoleum's Metallic spray paint in brass would work really well too (and would save you about 10 hours of labor).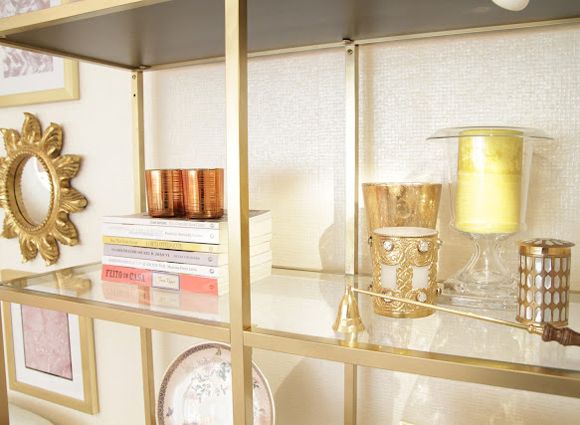 And can you even handle
those chairs
? So pretty! Wishing they shipped to the states. :)