If we get this new place, for the first time in many years we will have a house with private outdoor space. Hallelujah! It's not huge a huge garden, but it just enough room for the kids to run around and for an outdoor dining/bbq area.
It's taking just about every ounce of self control I have to not buy this zinc table for the deck. I really love it.
There are going to be so many big purchases for the move, I'll have to do some prioritizing. So I guess we'll hold out for a little while longer (and hope that it goes on sale in the meantime?). I am going to check out some vintage Bertoia chairs from craigslist tomorrow though. Wouldn't these make a pretty amazing pair with the zinc table? If the finish is bad, there might be some spray paint action up in here.
And while we're at it I'd like a few strands of these classic string lights. These more modern string lights are cool too.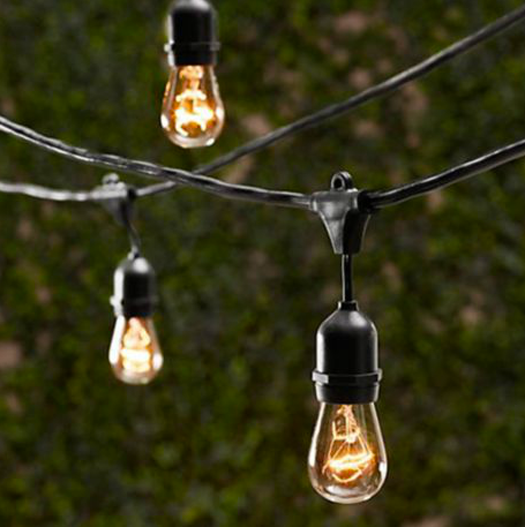 Have you seen any great outdoor furniture or accessories this year? I'm so excited about having a yard again, I can hardly stand it.