This post is written and sponsored by Electrolux "I Heart Induction". Join the conversation on Facebook!
Induction Technology: Power and Precision Meet Sleek Style
In prepping for a party, the last thing you want is to wait for the water to boil or the chocolate to melt as you juggle a zillion other tasks. That's why busy home chefs love induction technology.
Using electromagnets to create heat in metal-based pots or pans, induction heats up cookware faster than gas or electric cooktops — and uses less energy, to boot. In fact, cooking with induction is 70 percent more energy efficient than gas and 20 percent more efficient than electric. Plus, you get the cooking power of gas paired with the sleek appearance of an electric cooktop, which should make any design-lover's heart sing.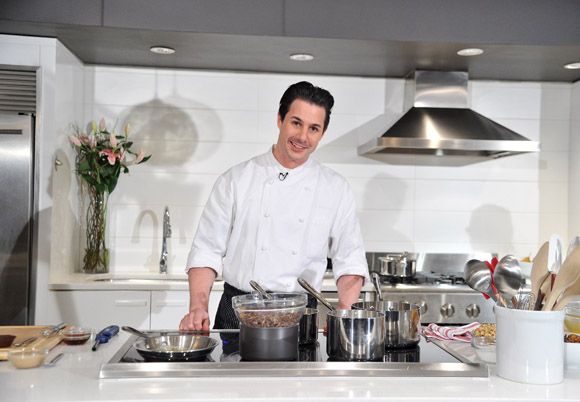 With the Power Assist function on Electrolux Induction Hybrid Cooktops, you can bring water to a boil in just 90 seconds1, freeing you up to greet guests, tidy up the living room, or steal a few precious minutes to yourself. You can also adjust the temperature with a whole lot more accuracy than on gas and electric cooktops, giving you added control to simmer that sauce or melt those chocolates to delicious perfection.
And when you're done, the cooktop stays cooler to the touch so there's less cleanup, making your kitchen party-ready in record time. Visit Facebook.com/Electrolux to hear why Chef Johnny Iuzzini "hearts" induction and to find out more great benefits about induction technology.