A while back I was gifted a set of hand-painted chinese wallpaper panels from this eBay store. They let you customize the background color (I sent in a Martha Stewart paint swatch that I liked – the color is Heavy Goose), and they let you choose which scene you'd like. I asked for the panels to be painted on PAPER (not silk, which is standard).
The panels are not inexpensive, but when you consider the cost of Gracie or DeGournay, these are down right affordable. I was planning for the panels to go in my bedroom and I wanted them to be more chill in color and pattern. Well, it turns out it didn't work to hang the panels in our bedroom for a lot of (boring) reasons, so I've been storing them for about a year now. Recently though, we bought some new living room furniture and the whole apartment has been in a state of flux. It seemed like a good time to move the gallery wall to the living room and set up the chinois panels by the table.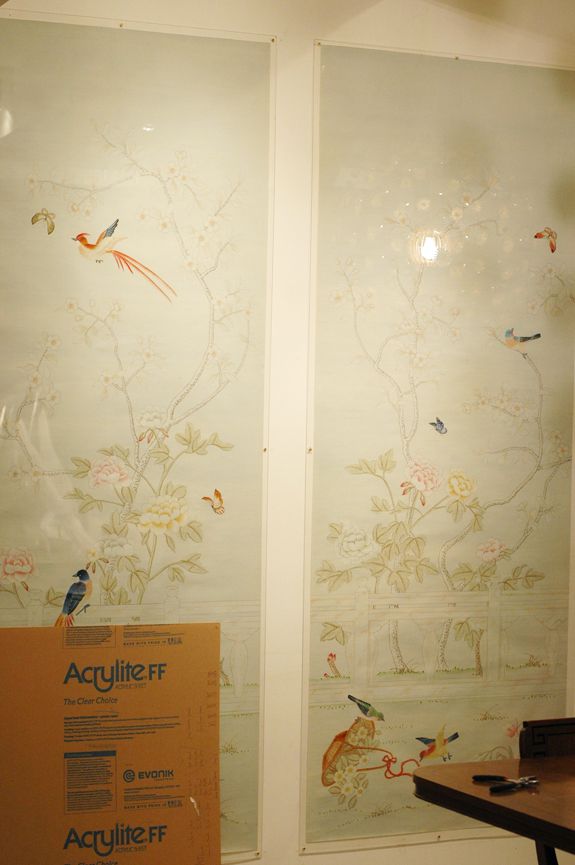 I knew I wanted to do acrylic on the framing of the panels, but I also wanted this project to be as cheap as possible. I ended up buying four sheets of 1/8″ plexiglass at Canal Street plastics for about $60 a sheet. I'm sure all you lucky suburbanites could find it for way cheaper though. I had them cut the sheets so there would be a 1″ border all around the almost 8′ long wall panels. The sheets come looking like this, wrapped in a paper film to protect the plexi.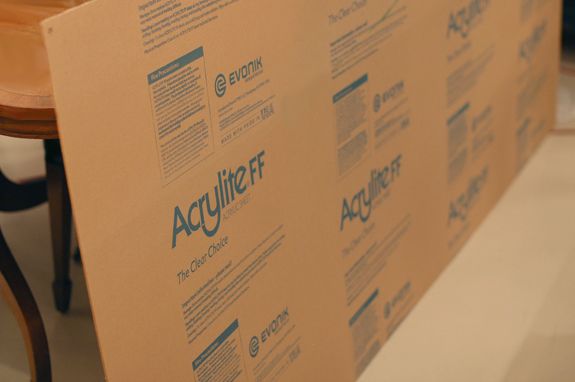 I drilled three holes along the top and bottom of the plexiglass, and then one on each side in the middle, for a total of eight holes per panel. The trick to drilling through plexi without cracking it is to use a small bit (1/8″ at most), drill slow and to put a piece of plywood underneath for added support. Also be sure to leave the paper film on during the drilling process.
Once the holes were drilled, I hung the wallpaper panels directly to my walls using poster (NOT picture!) hanging strips. These are super thin and help the panels lay pretty flat against the wall. Also they are completely removable and won't damage my walls or the paper panels.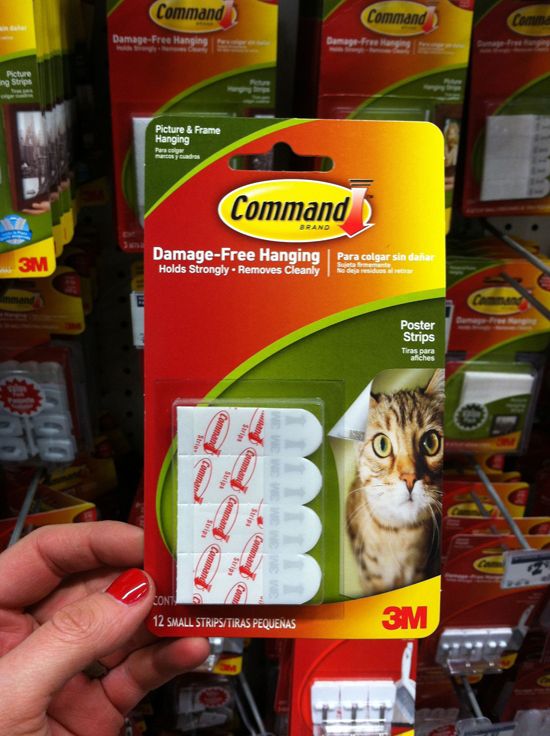 I probably used 12 strips per panel (I bought the bulk pack of 48 strips) and made sure to stay close to the edges for the most part.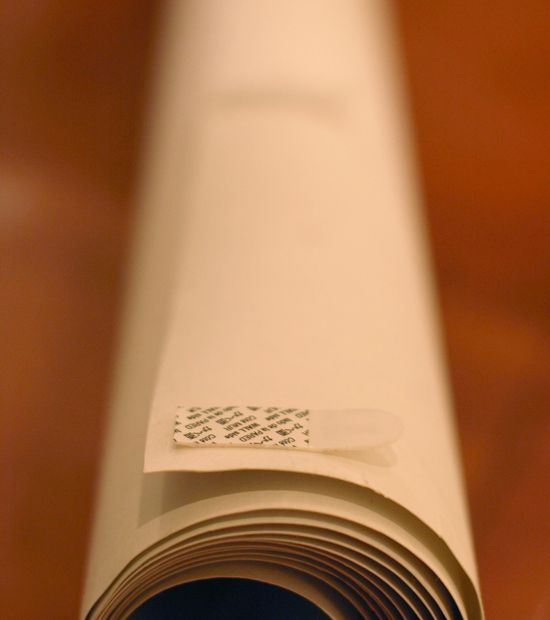 I went one panel at a time, first hanging the wallpaper (using a level!) and then mounting the acrylic directly on top of the wallpaper. I just used bright gold screws to mount the acrylic to the wall. I started out using wall anchors, but ditched those pretty quickly. The screws on their own were working really well. These screws I had on hand sort of had an unthreaded neck to them, so it would have been really tricky to drill them in all the way flush with the acrylic (and probably would have cracked the plexi), so I left them sticking out a bit, about a 1/4″, and I really like it actually!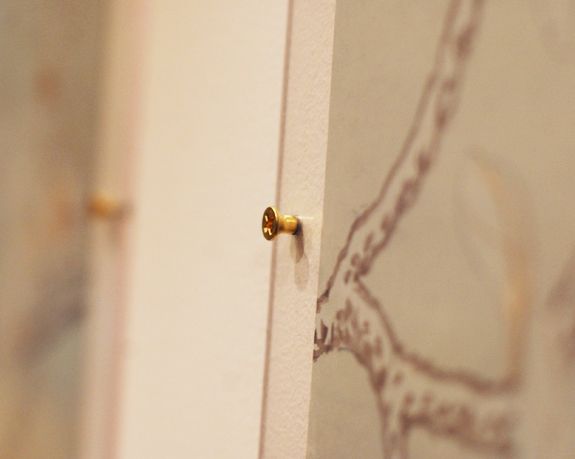 I had bought 24 of these big brassy buttons to epoxy to the tops of the screws to give it a more finished look, but I ended up not going that route. It looked a little overdone or something. I think the exposed screws somehow make the panels less stuffy maybe? Personal preference.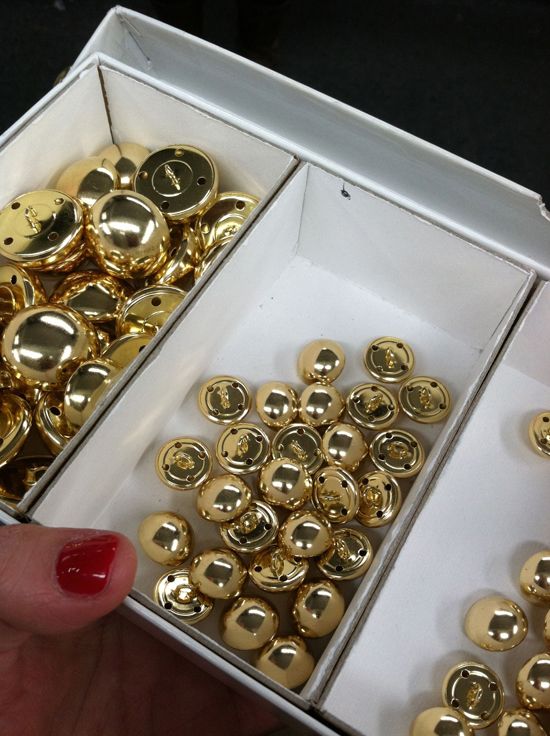 I just finished hanging these last night, so I'm still sort of letting the whole look settle in on me. I might end up changing some things, but for now I'm happy.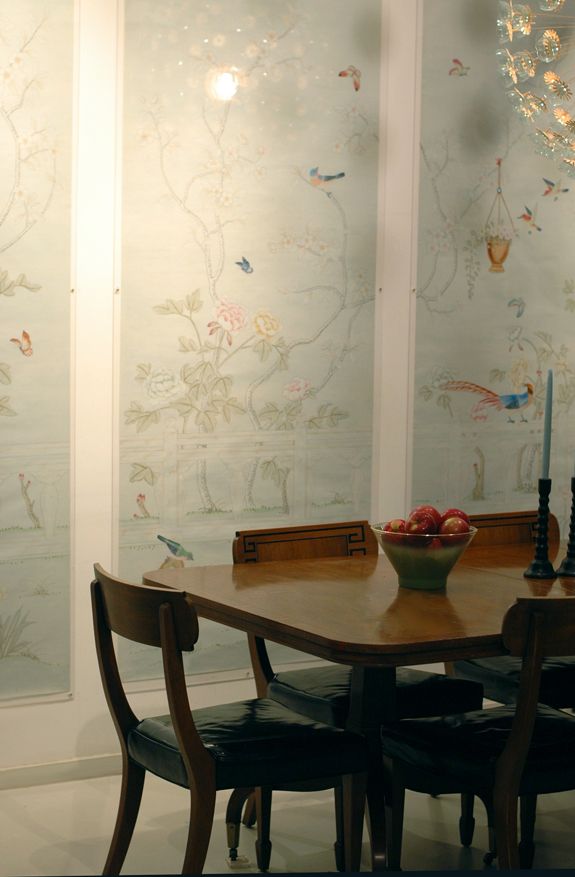 I'm working on another DIY for the dining room so I'll share some wider-angle after shots when that project is done.


PS! If you try this yourself, I totally recommend butting up the acrylic sheets right next to each other rather than spacing them out the way I did. I wish we didn't have to make space between the panels for electrical outlets. (oh, the sad realities of renting!)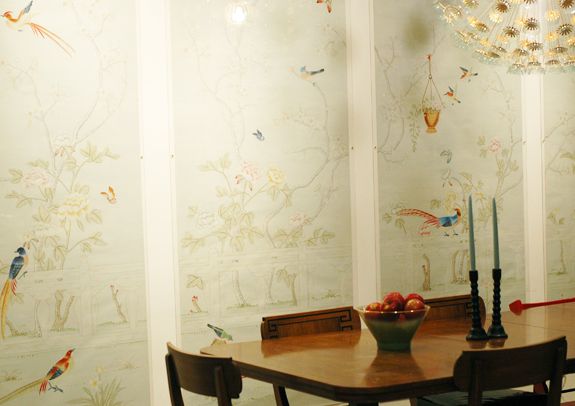 How was your weekend? Michael is going to Brazil this week and I'm jealous. Also I'm not super excited about being a single mom all week. Hats off to those of you who do it solo all the time. You are much stronger than I!