Jackie O, Audrey Hepburn, Grace Kelly and Coco Chanel all used D. Porthault bed linens. They are uber luxurious, and come with a price tag to match.
The company
has a big white sale twice a year and the next one starts this coming Monday, the 16th. I've been dying to go and just see if there's anything even remotely affordable. After all, 40-80% off of very expensive = still expensive.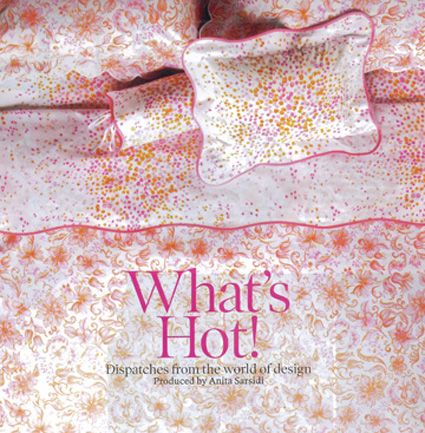 As if I needed fuel to add to the fire, Lonny posted this image on
their blog
yesterday, and I'm dying over that pattern! Where is my money tree when I need it?
Spied some more D. Porthault in MS Living. Also, is that
my rug
?!?
The quality of D. Porthault sheets, towels, cases and coverlets is supposed to be unrivaled, but if you like them just for the cute floral patterns, you might try checking out
Urban Outfitters
for lots of cute, very affordable bedding.
Lonny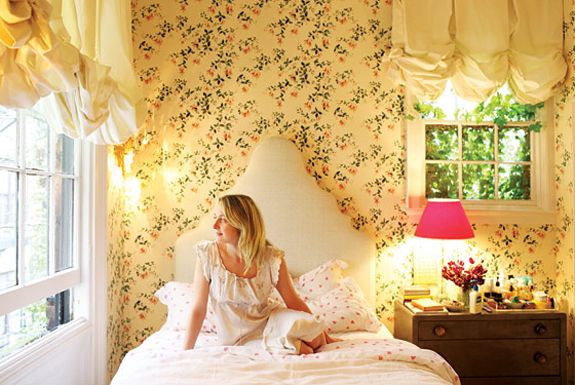 WSJ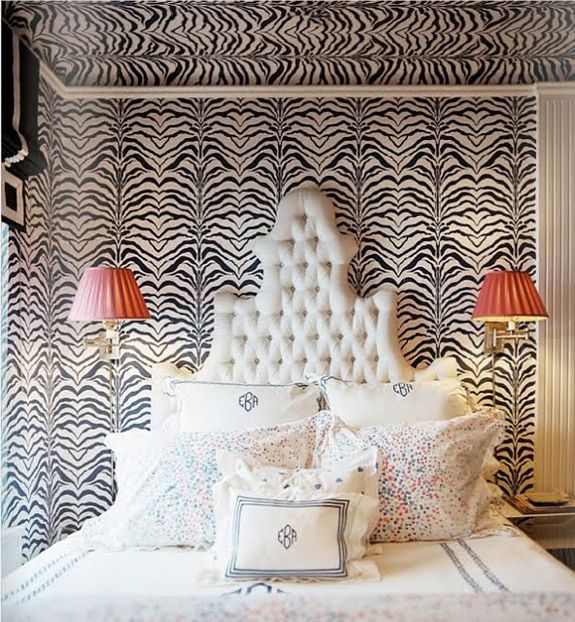 Lonny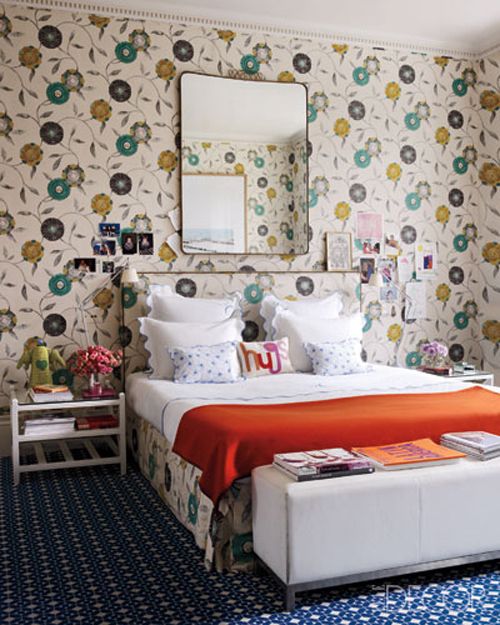 Elle Decor