Hi guys! Alt Summit has been mid-blowing, like it is every year. I spoke with Emily from HGTV, Kirsten from Simply Grove and Morgan from the Brick House and it was so, SO fun. Love those ladies.
In between chatting with bloggers and
tweeting
about Alt, I've been negotiating with drivers from Uship.com to pick up a beautiful camel Chesterfield sofa in North Carolina and drop it off to me in NY. Have you ever used U Ship? So far, so good. I got a bid for $150, which seems more than fair considering gas prices.


I really lucked out and found this sofa on eBay for a fraction of the cost of new Chesterfields. The buttery camel colored leather is *exactly* what I was looking for. I couldn't believe my luck!
Chesterfield sofas are SO classic to me! I can't wait for ours to arrive early next week. I think even Michael's jazzed about this purchase. I love how masculine AND girly these pieces can be. And the broken in leather? It's so pretty and it's basically kid proof!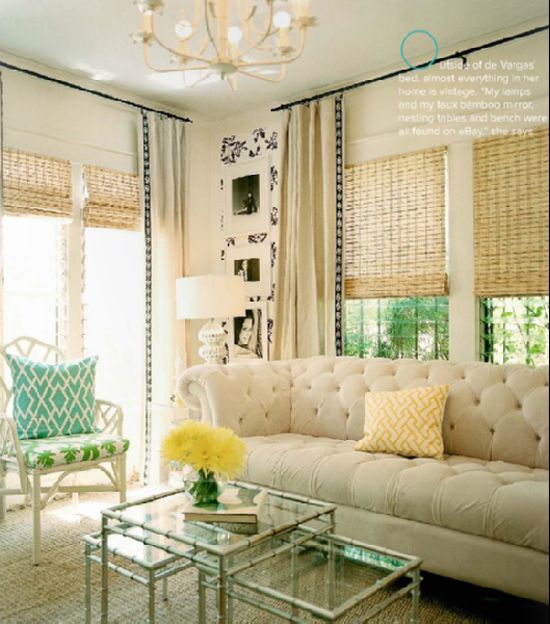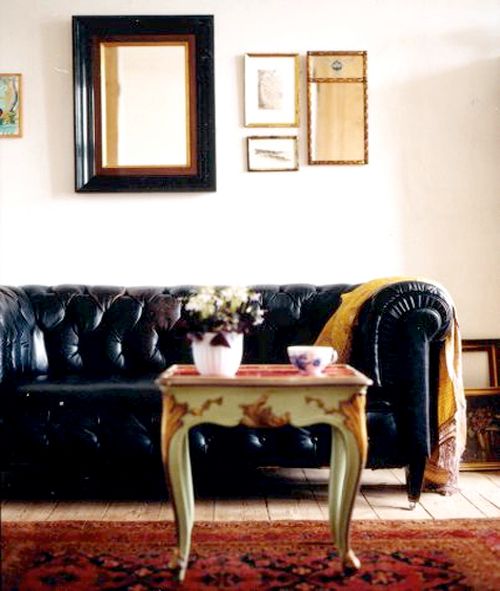 I'll be sure to report once the sofa comes in, but in the meantime, here are a couple more Chesterfield inspiration shots…