It seems like a lot of people say you either really love living in NYC or you really hate it. After more than a year here, I think I can safely say we love New York. I've been surprised at how doable it is with kids. Who knows if we'll stay forever, but it is great for right now. My husband is loving his work and I'm having a great time. I do worry a teeny bit about my girls here though. They say they love it here, but they also talk a lot about wanting a dog and they reminisce about our backyard in Cambridge and in Delaware (they mostly miss the family of bunnies that lived in our backyard in Dover). Part of me thinks we should consider moving up to Connecticut or Westchester next year so the kids can have a more normal childhood, but I just can't wrap my mind around adding a three hour commute to my husband's already too-long work day.
Lately Brooklyn is feeling like a good in-between option. The commute to my husband's downtown job would be super easy. And most Brooklyn neighborhoods feel a little quieter on the streets (more kid-friendly) and it's easier to find a place with outdoor space. I keep telling Michael that we just need a cool 10 million so we can buy a townhouse in Brooklyn Heights. No big deal right?
Check out this one that's available for (only!) $14 mill. What? Don't you real estate stalk all the crazy expensive homes in your city?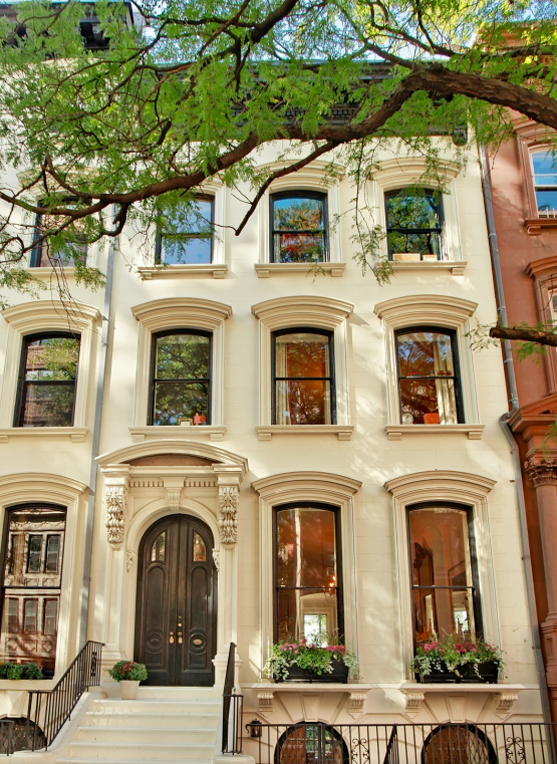 This townhouse is HUGE for NYC (or anywhere I think) at 7,000 square feet. I want to marry that front door. Completely amazing.
The view's not bad either.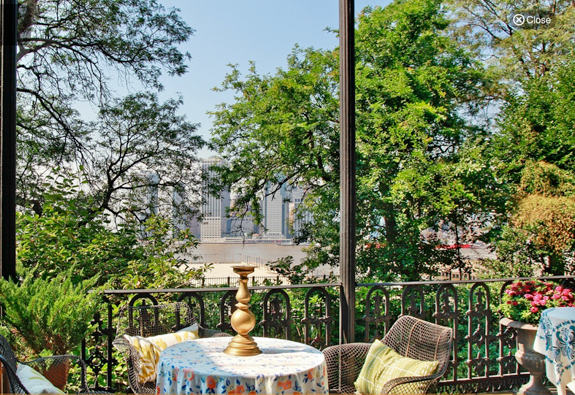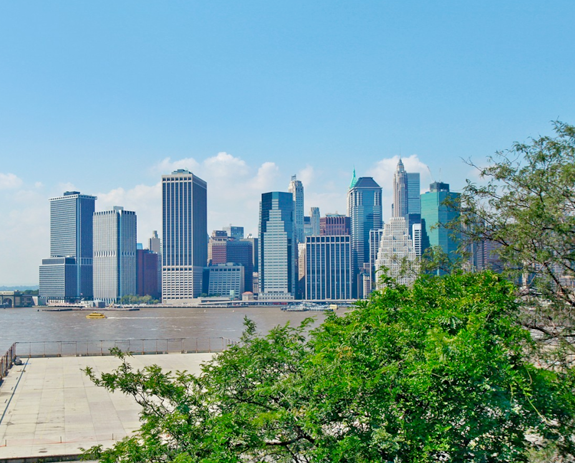 Welcome home, Mrs. Komenda.
Oh my word, that moulding! Those doors!
Here's the back parlor. ('Parlor' is such a great word, btw. Let's bring it back.)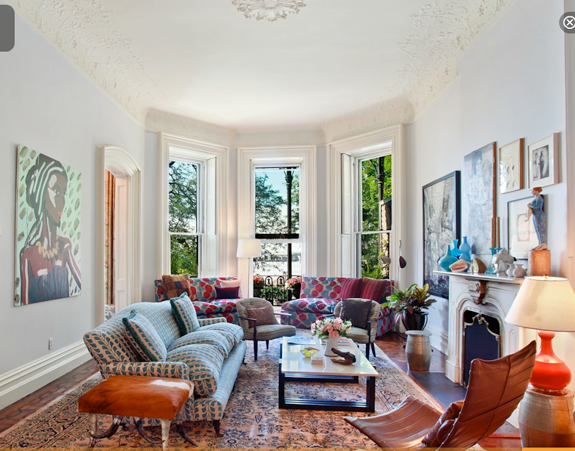 The butler's pantry is on the first floor by the back parlor. This house was MADE for parties. I think the rolling cabinet is a cool idea for storing away drinks and bigger counter items (like blenders and toasters and stand mixers)
LOVE the thick counter tops in the kitchen, and that range of course.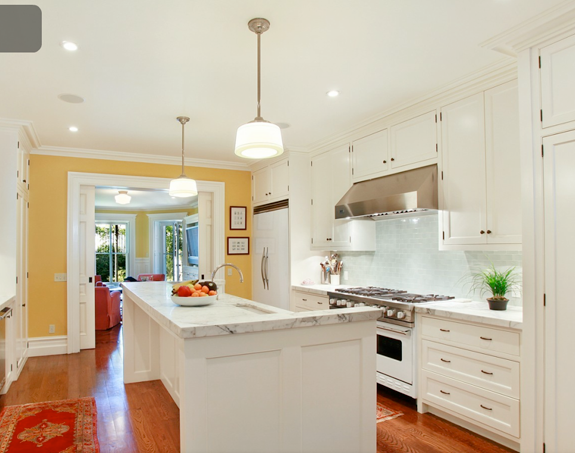 Another one of the sitting rooms (there are a few). This one feels perfect for teenagers.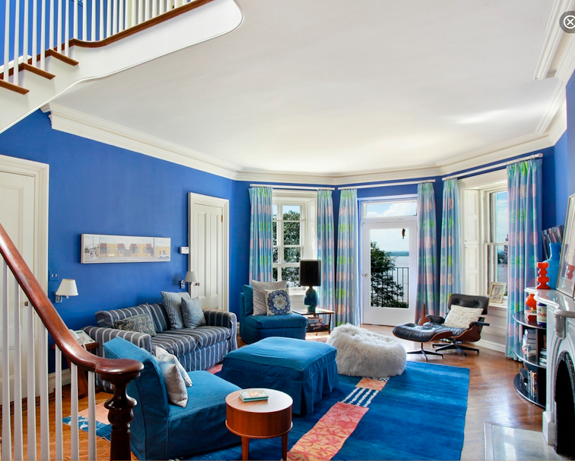 This is such a cute girls room. This is purple done right. I really like how there is a great mix of super modern and very traditional antiques in this home. I want that rug for my living room.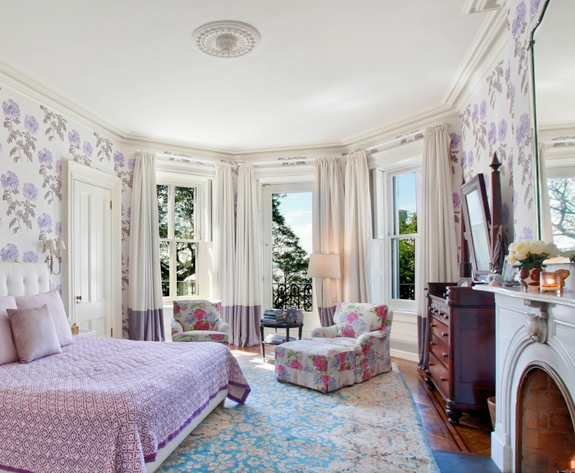 And if you're crazy like me and get a ridiculous kick out of floor plans (even when they're super pixilated! sorry), here are the bottom three floors: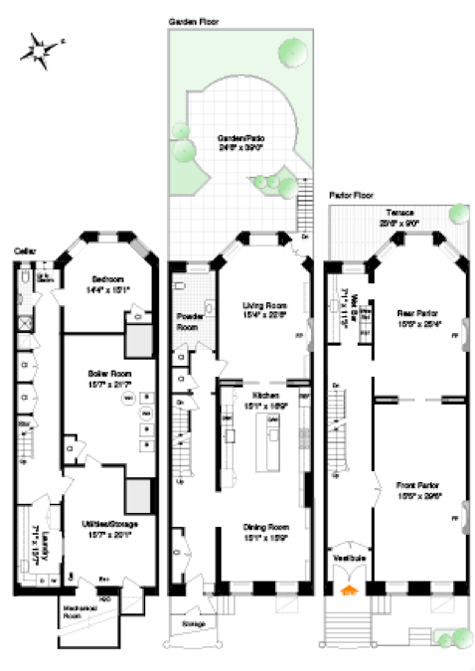 and the top three:
While I don't think the decor is completely my style, the place is gorgeous, right? If you want to see even more of the house (in FULL SCREEN!!)
click here
. But if you buy it, please let me decorate it for you and help you throw your first party! :)