Dwell with Dignity is an amazing non-profit organization that helps families struggling with homelessness and poverty. The organization is hosting a contest for furniture revamps.
My friend Kristen could really use your vote. You can check out her before and after here along with some of the other great entries, chosen by the likes of Mr. Jonathan Adler and many other design celebrities like Grace from Design*Sponge. Voting closes Sunday – so why not check it out now? Click here and follow the link in the menu bar to 'Vote.' Kristen is contestant #7.
Now! A little bit about Kristen's project! She was inspired by a dresser in Carrie's bedroom in SATC2.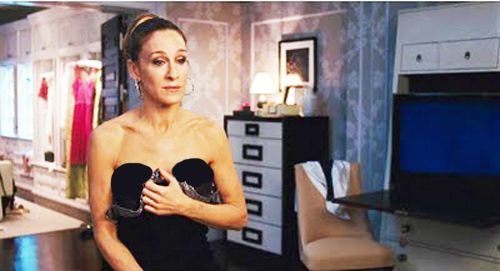 She found a pair of these vintage dressers for $60 and gave them new life with paint and some inexpensive hardware from a hardware in Dallas called Elliotts.
The small pulls were only $3.99 and the large were $7.99.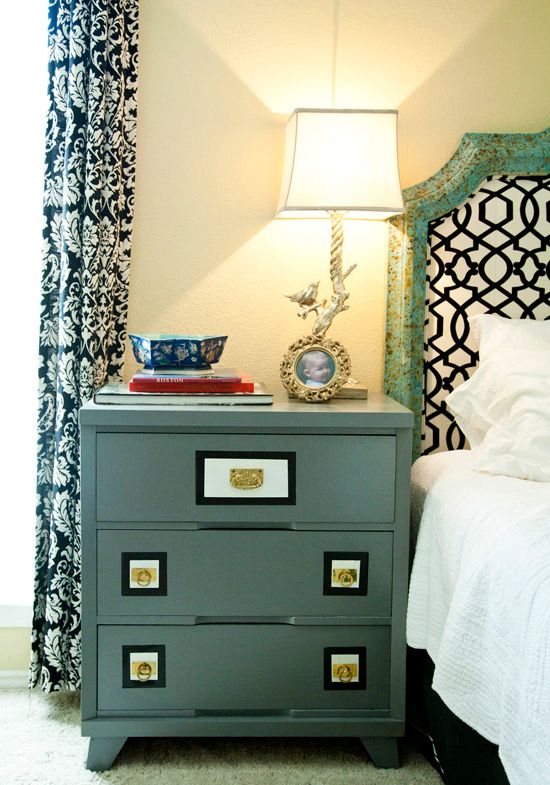 Congrats on making it to the final round, Kristen! Your dresser looks great!