I get asked to post upholstery tutorials A LOT. I do have plans for some tutorials later this year, but every piece of furniture needs a different approach, so it's not really a 'one size fits all' sort of thing.
For now I keep responding that the best way to learn how to reupholster furniture is to read this book (my favorite) or this one (also great), and then to slowly, taking pictures all along the way, take apart the original upholstery. That's the best way to learn what works for your specific piece. And then just recreate!
Katy, one of my old college friends, recently moved into a new home and has been doing all sorts of fun home projects. Check out this headboard she made. And don't you love those euro shams?! The fabric is from Joanns!!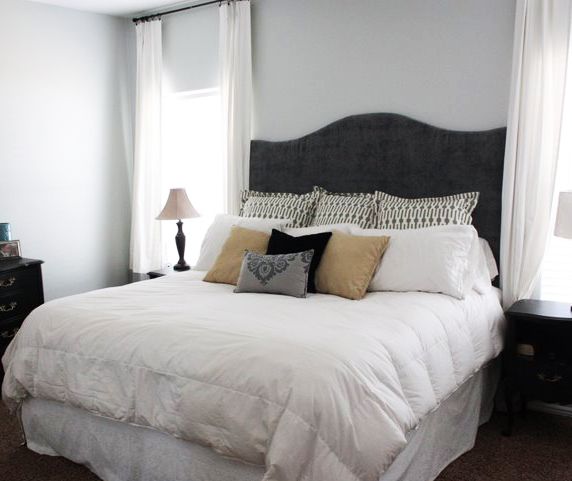 Katy had never taken on a big upholstery project, but she was determined to reupholster these inexpensive craigslist chairs for her bedroom: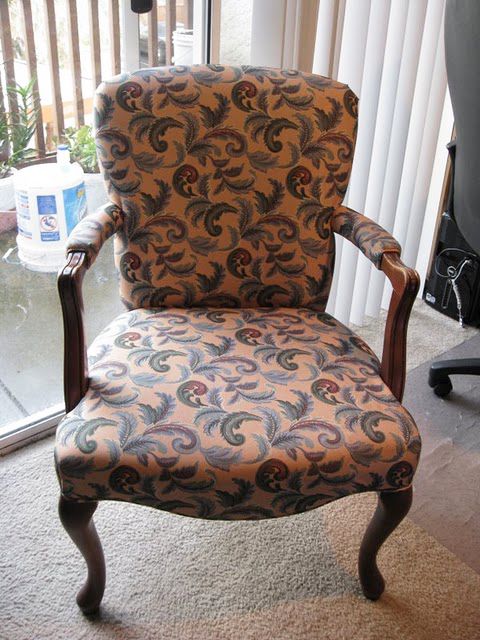 She paid careful attention to the original upholstery and reproduced the same look in the new fabric.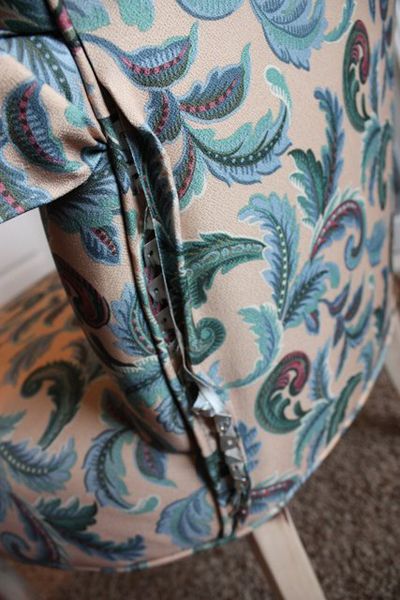 The only sewing she did was to make the piping.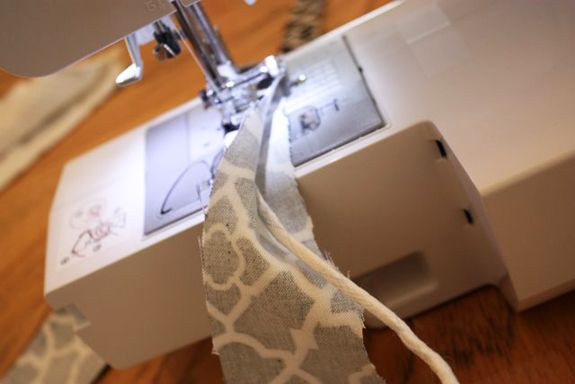 I think she did a great job and she saved herself a bundle of money! My upholsterer would charge a few hundred each for the labor on these chairs.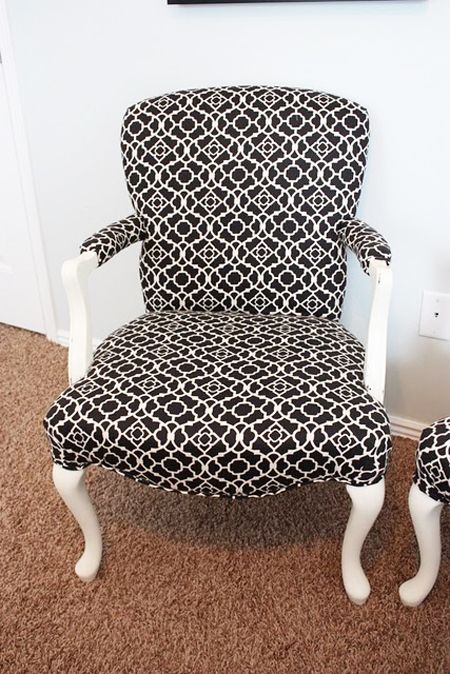 Are you brave enough to reupholster used/vintage furniture? I promise it's not as scary as it looks!