I've got some fun Reader DIY posts lined up that I'm really excited about. First up is an amazing painted rug project!
Reader Miggy was inspired by this LGN post and by Nick Olson's painted chevron rug. She picked up a $30 white flatweave rug from IKEA, similar to this one: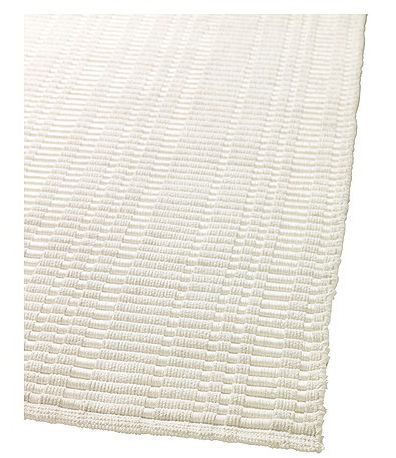 and got to work taping it up in a chevron pattern:
Then she used a dry brush technique and applied some regular latex paint in two different shades.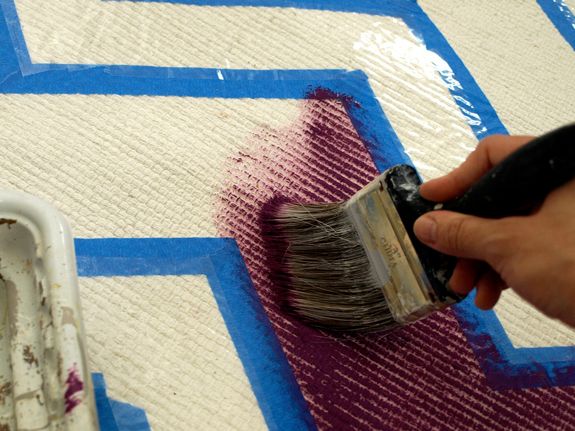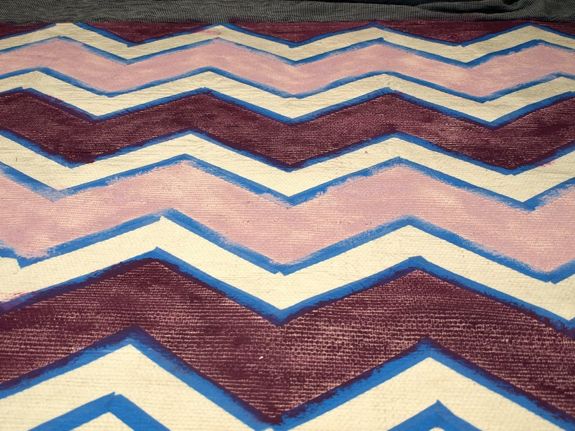 I love the effect of the dry brushing!
Miggy is using this rug in her daughter's nursery. Can you believe the total cost was $36 and about 3.5 hours of labor? I love it.
Do you have a submission for my Reader DIY series? Email me!