I usually like my mirrors and my lamps to be vintage. There are just so many unique and inexpensive options available at thrift stores and on eBay and Craigslist. It seems silly to spend hundreds of dollars on something new and cheaply made.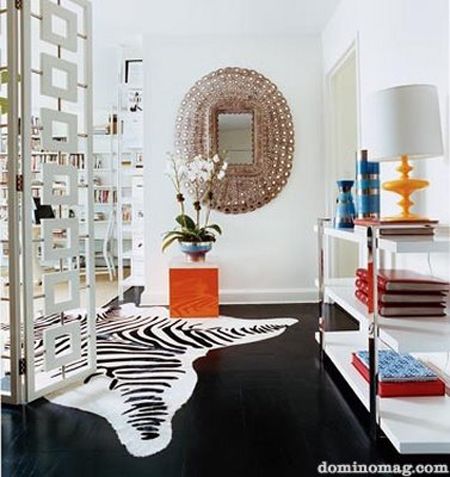 Jonathan Adler for Liz Lange, via Domino
But every now and then an option is available at a retail store that I really love. This Honeycomb mirror is available at Pier 1.
Full price is $250, but it was on sale for $89 at my local Pier 1.
Much less expensive than a vintage peacock mirror or even other new versions (like this gorgeous one from Wisteria).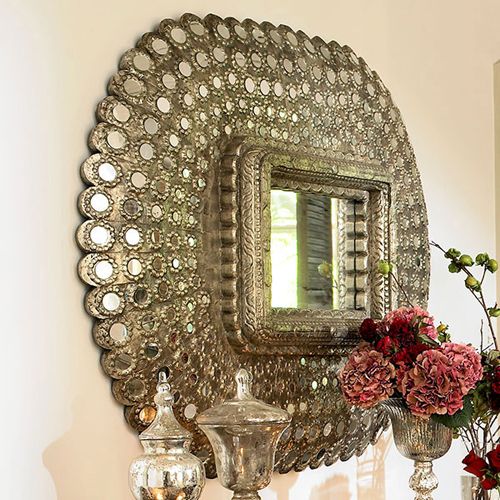 I think it's a pretty spin on the sunburst style and is just the right amount of glam and sparkle.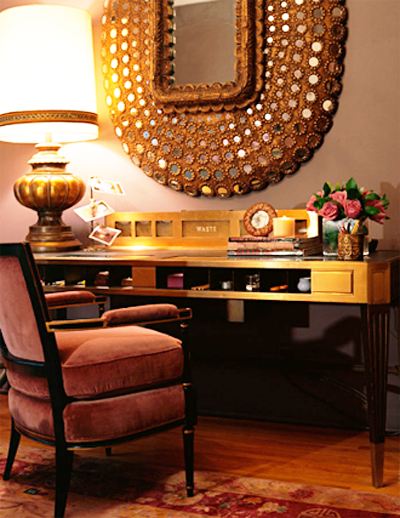 PS The lovely and talented Reichel blogged about this here too. xx