I really love the look and feel of leather and I'm finding it has a large presence on my "It's a Reach" Christmas list. In my mind, I'm able to justify the higher price tag because leather wears so long and so well.
I had asked for a new Boat and Tote for Christmas (black, monogrammed, in the extra large size for all my paint decks and fabric samples). But I'm seriously rethinking my request after seeing this bag ($143) on the Jeune Marie blog.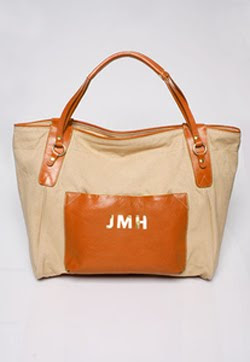 Big enough for schlepping all my work stuff? Yes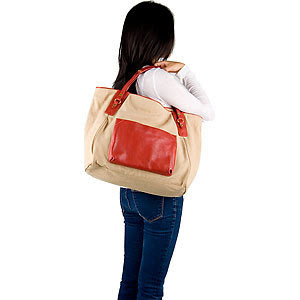 Mostly durable canvas like the Boat and Tote? Check
Buttery cognac leather? Double check.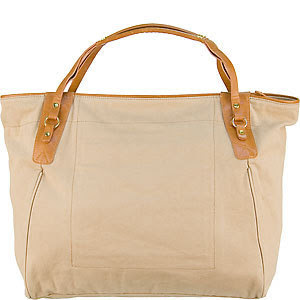 Oh, but what's this? A bit of golden sparkle in the form of a monogram?? Yes, please!!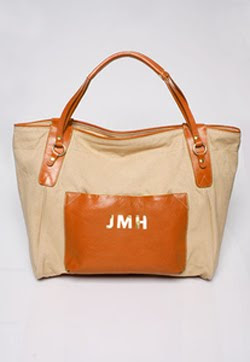 I also would LOVE this leather iPhone case ($98) from AB Sutton, as seen on Elements of Style.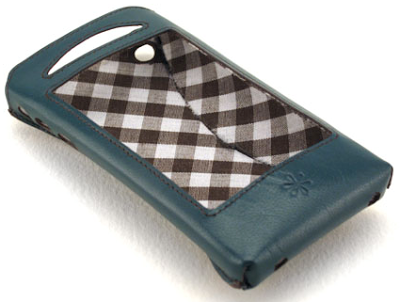 Isn't the peacock blue leather beautiful? And I know the case will come to good use, since I drop my phone about 10 times per day.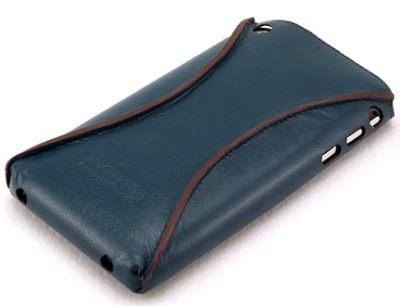 If you're looking for a really great, practical wallet that's on the bigger side (it doubles as a clutch), look no further than HOBO's Rachel Vintage wallet. I bought mine two years ago at a Nordstrom Half-Yearly Sale and it still looks great. It holds all the essentials and helps me stay organized with just enough pockets and zippers. And it comes in just about every color under the sun.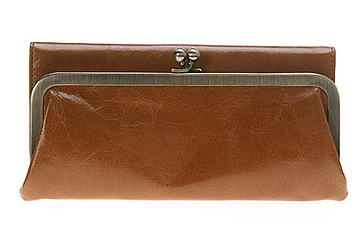 This one's on sale.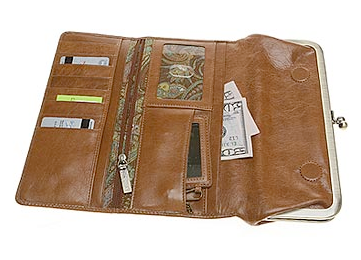 I would love some new belts (motivation to get my waist back after this baby finally comes out!). Why look further than J. Crew?

And maybe a pair of very versatile leather gloves while I'm at it? The camel color will go with almost every winter coat I own.

Oh, if I had $400 to spend on a watch right now, this one from Coach would be all mine. I love the look of a vintage men's watch on a woman.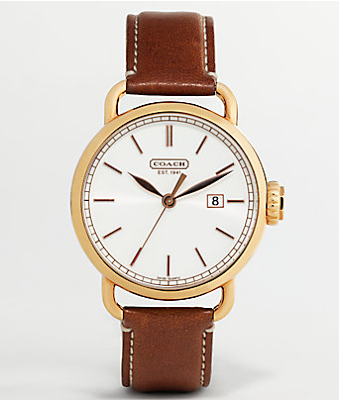 My all-time best clothing/accessories buy? A Chloe Heloise bag from Last Chance (Nordstrom's returns clearing house in Phoenix, AZ) for $75. I get compliments on this bag everywhere I go. I love, love, love it.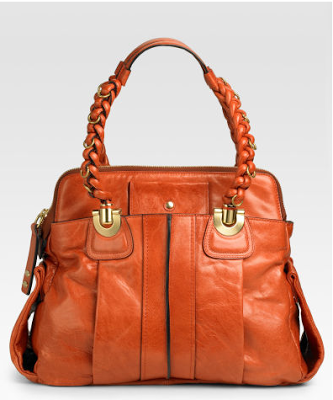 I could really use a new pair of tall brown boots. These, from Frye, have been calling to me…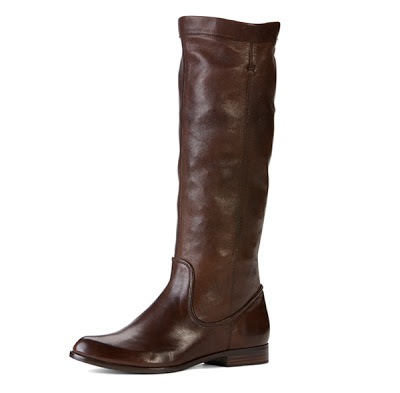 (Save $100 if you're an 8.5…)
What about you? Any luxurious leather items on your Christmas list? Do tell.