In my wildest dreams, I would be wealthy enough to be able to afford Gracie wallpaper in my laundry room. Though, I think I might stress about some rogue Tide flinging on to the paper!
Wouldn't you be happy to sort and fold in this room? Under that gorgeous Neirmann Weeks lantern…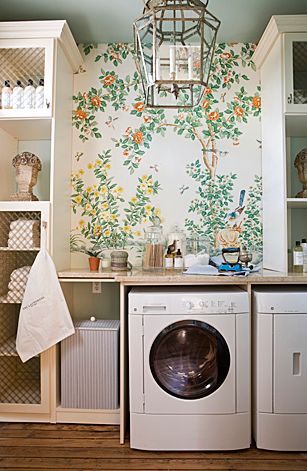 A takeaway from this room that's more in my budget? Put dryer sheets and powdered laundry soap with a little scoop in some chic glass containers.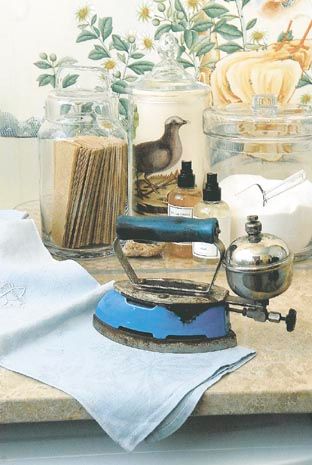 A couple of these gorgeous
T-handle jars from CS Post
(found via
The Estate of Things
) would fit the bill nicely.